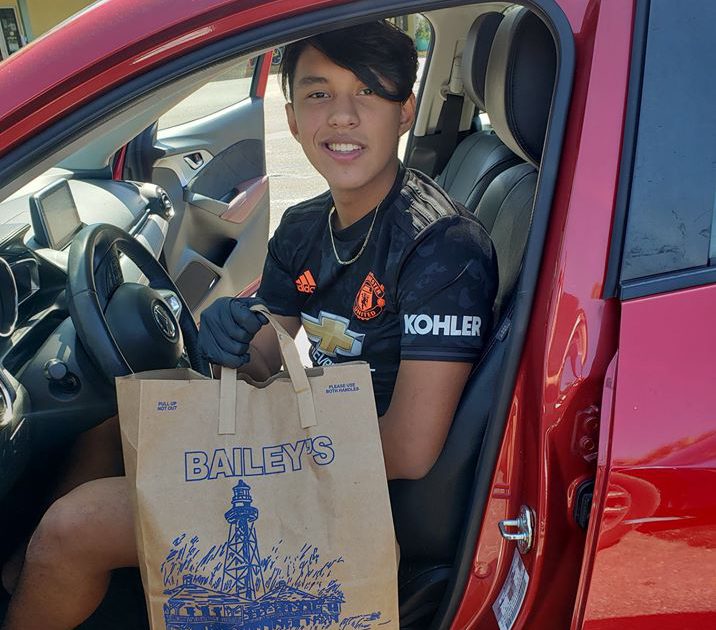 The Meals-by-FISH program has doubled in size as islanders prefer to have prepared meals delivered instead of visiting grocery stores or restaurants as uncertainties with the COVID-19 pandemic linger. The program provides one hot, nutritious meal delivered daily, up to five days per week. And extras are included for the weekend.
FISH altered the program with a "deliver and go" process for a no-contact delivery due to the health crisis. The meals were left outside clients' doors in coolers with a follow-up phone call to the recipient.
"As an essential service provider, we have maintained this critical food program by making adjustments for everyone's safety," said FISH Executive Director Alicia Tighe. "Our delivery volunteers are provided with masks and gloves and maintain the six-foot social distance guideline while picking up and delivering meals. While some clients miss the socialization part of the program, they do appreciate the safety precautions and that their tasty, nourishing meals continue to be delivered."
Working in partnership with Bailey's General Store, Chefs Karl and JT work tirelessly preparing the Meals-by-FISH menu, while their staff sorts, bags and labels each meal on a daily basis. The meals consists of a protein, starch and vegetable and runs on a two week set menu cycle. Meals may include oven roasted bone-in chicken with rice and vegetable, broiled Atlantic salmon with rice and vegetable, grilled chicken Caesar salad, and more. Based on preferences or allergies, items may be substituted for a sub sandwich or salad, and the menu can be slightly modified to accommodate those with diabetes or other health conditions.
This service is provided to anyone who requests meals. Many are older individuals who no longer cook; some are younger singles recovering from an illness or injury. Individuals may receive meals for any length of time and may opt in or out of the program as needed. Meals are picked up at 11:30 a.m., and delivery time varies depending on traffic, season and number of deliveries. Generally, meals are delivered approximately one hour after pick up.
All meals are subsidized and F.I.S.H. charges $7 per meal for self-paying individuals, including delivery by FISH volunteers. While many pay for the cost of the meal themselves, others cannot afford to do so. On a case-by-case basis, FISH may subsidize a larger part or the entire cost of the meal, depending on the household situation. To learn more about The Meals-by-FISH program, contact Maria Espinoza at FISH by calling 239-472-4775.