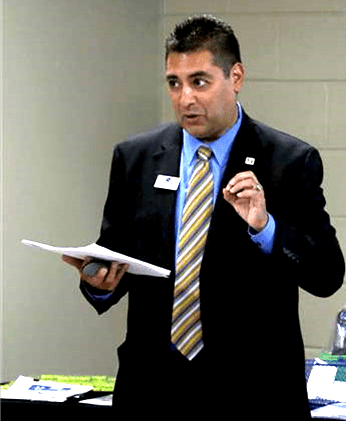 FISH OF SANCAP invites you to Take Control of Your Financial Health – a webinar where you can learn budgeting, saving and boosting credit scores while eliminating debt. Join the Zoom call on Thurs., Nov. 12 at 5:30-7:00p where financial strategies will be discussed. Registration is required.
Financial health can be as important as physical health, as lacking the first can have an impact on the latter. 'Taking Charge of Your Financial Health' details how to create a budget and savings plan, which can lead to boosting credit scores and eliminating debt.
Due to COVID restrictions on large gatherings and out of an abundance of caution for our community, this workshop is in a virtual format. Ruben Perales, Financial Wellness Manager, Fifth Third Bank, will introduce information in an interesting and interactive manner using Zoom. Please join us for this important, informative session.
Please register in advance for the webinar by contacting Susan Alexander or Anthony Morales at the FISH Walk-In-Center, 239-472-4775. Once registered, FISH will provide an emailed link and meeting ID number for access to the November 12 Zoom webinar.
For more information on this webinar or for assistance with registration and/or Zoom instructions, please contact Susan Alexander or Anthony Morales at the FISH Walk-In-Center, 239-472-4775. For additional information about FISH OF SANCAP and their programs and services, please contact Alicia Tighe Orgera, Executive Director, FISH or visit their website at fishofsancap.org