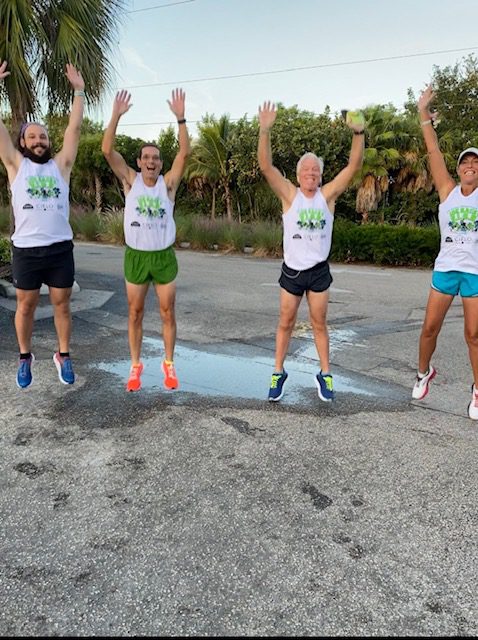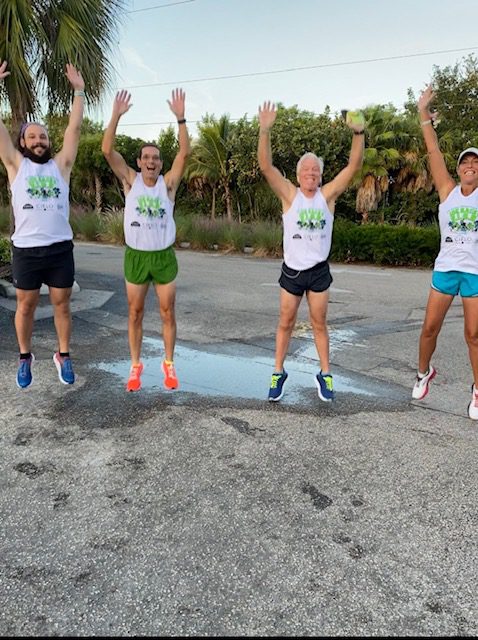 Runners near and far participated in the FISH OF SANCAP 10K Race 4 F.I.S.H. virtually this year, due to the COVID-10 pandemic. FISH reports participants from 14 states and as far as the United Kingdom running the race logged times through Oct. 31. Part of the virtual race allowed runners from other areas to run the race, determine their own route, and track their time via the RaceJoy app, all from the location of their choosing.
Many runners participated in groups, using the app RaceJoy to track each person's time. The local Sanibel Spoonbills Run Crew, with members Roger Timm and Tim Barrett, support 'Memories of Honor' by donating race medals to families of fallen military. "While we will not have FISH 10K medals this year, those of us that run this race in remembrance of a fallen hero will use last year's medal," says Timm. The goal of Memories of Honor is to remember the sacrifice military and their families make for freedom. Memories of Honor is a program started by Amy Cotta, who began running in combat boots after her then 18-year-old son left for the Marine Corps boot camp. "It gives us a higher purpose to run and train, plus the medal is proof to a family that their fallen military hero has not been forgotten," said Timm.
Long-time 10K participant Tom Kelly completed his virtual running of the 10K in mid-October, making the 2020 race his 144th, just two short years after he ran the 2018 10K for his 100th. "I've been doing the FISH 10K for several years because this wonderful organization helps so many people in need, including meals, financial assistance, holiday baskets, and the food backpack program for children, and counseling. There are always people who need assistance, some desperately; and with the pandemic raging through our country, the need has become critical. Organizations like FISH are more vital than ever," said Tom.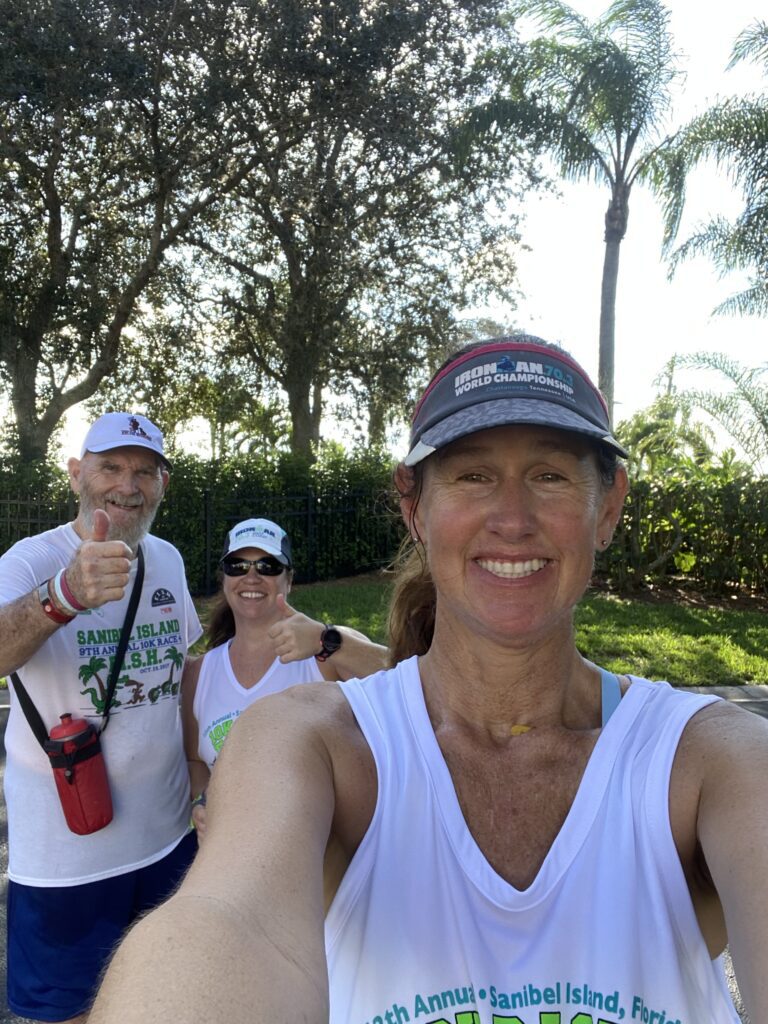 The race's premier sponsor was Cielo and partners included the Fort Myers Track Club and The Sanibel Community House. "We couldn't be happier with this year's race," said Race Committee Chair Diane Cortese. She ran her 10K course with first time racer Gretchen Strong-Betten. "From our generous sponsors and partners, to those that creatively hosted 10K days in support of the race, and of course, the runners, we couldn't do this without them."
New this year were the '10K Days', promotions by local businesses in support of the race. Participating businesses included Bailey's General Store, Island Therapy Center, RS Walsh Landscaping, Great White Grill, Joey's Custard, Tips and Toez, MacIntosh Books, Rosie's Café, Island Paws, Over Easy Café, and Suncatchers' Dream. Sanibel United Congregational Church of Christ hosted a special YouTube concert entitled Wild Coffee Duo's Presentation and kids from the Children's Education Center 'ran' their own version of the race, both raising funds for FISH.
FISH provides services to anyone who lives, works or visits Sanibel and Captiva Islands as the only wrap-around social service agency provider. For additional information on the FISH organization and their programs and services, please contact Alicia Tighe Orgera, Executive Director at 239-472-4775 or visit their website at www.fishofsancap.org.