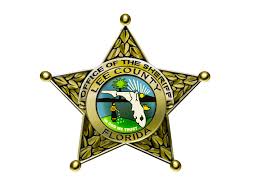 FISH of SanCap, with Lee County Sheriff's Office, is offering a community presentation, Scams, Identity Theft and COVID-19: Recognizing Red Flags, on Mon., Feb. 8, 2021, beginning at 10:00am.  This presentation will be held virtually via Zoom.
Dr. Kim Swanson, Lee County Sheriff's Office, will discuss new 'scam' calls targeting the general public that relate to COVID and the vaccine, pandemic updates or products, as well as other identity theft schemes. Dr. Swanson will offer ideas for self-protection and provide answers and tips to help citizens recognize red flags.
Dr. Kim Swanson has been working at the Lee County Sheriff's Office for the last 25 years where she has served as a Sheriff's Deputy and a Public Information Officer. She is currently a Crime Prevention Specialist in the Community Response Unit (CRU). She has been an instructor for the Florida Attorney General's Office Crime Prevention Training Institute, the Florida Crime Prevention Association, the Royal Palm Coast Realtor Association and the National Sheriff's Association Triad organization. Dr. Swanson also served as a board member for the Florida Crime Prevention Association and the 2015 Florida Crime Prevention Practitioner of the Year.
FISH invites the community to join this very informative discussion. Please RSVP by Thurs., Feb. 4 by contacting Susan Alexander or Anthony Morales at FISH, 239-472-4775. Once registered, FISH will provide a link with Zoom call information.