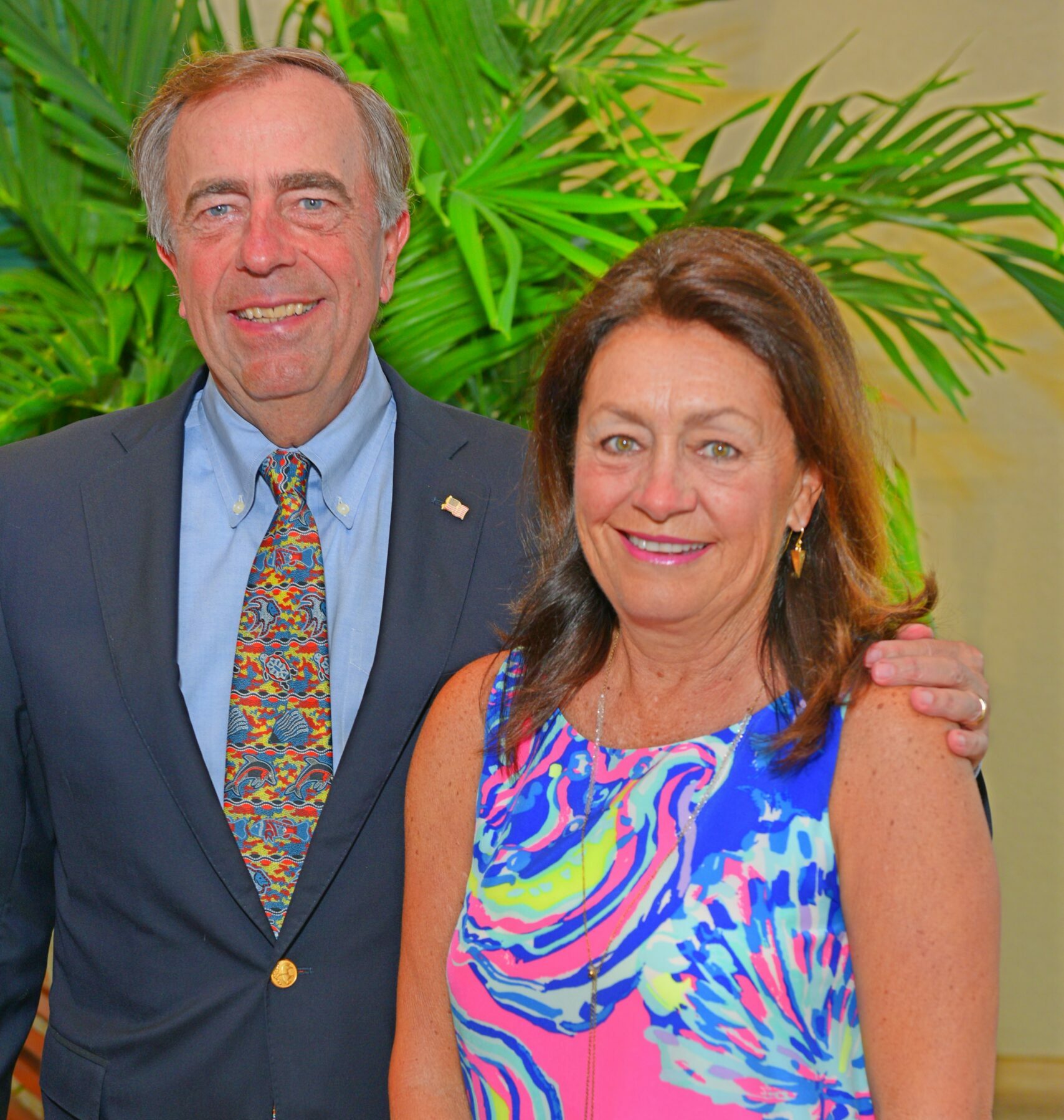 FISH OF SANCAP is pleased to welcome new member Steve Klug to their Board of Directors. States Maggi Feiner, President & CEO, FISH, "We look forward to working with Steve and are certain his contributions as a member of our Board will build a better future for everyone in our community."
Steve received his MBA (and undergraduate degree) from Northwestern University and law degree from Cleveland State. He began his career in banking and consumer finance and, in 1980 moved to Cleveland, OH, to work with Progressive Insurance, rising to the position of Division President. He later purchased and grew his own business prior to retiring.
Steve and his wife Debbie became Florida residents in 1997, however they still maintain a residence in Cleveland. He has served as President of the Herb Strauss Theater and Board Member of Big Arts. Steve and Debbie have three children and thirteen grandchildren. They have a home on Seaspray Lane and are active members of The Sanctuary Golf Club.
Both Debbie and Steve have been active supporters of FISH for several years. Debbie is an active member of the FISH Development Committee whose main purpose is to create and implement donor strategies that allow FISH to meet its revenue goals while building awareness and attracting new donors to the organization. "I am excited to serve our community by being part of such a fine organization," said Steve.
For nearly 40 years FISH has been a "neighbors helping neighbors" organization as the islands only wrap-around service provider offering a wide range of human services. FISH works through donations, and, with their professional staff and Board, strive to enrich the lives of all people in Sanibel and Captiva Islands as neighbors helping neighbors with social services, education and assistance. To learn more about FISH, please contact Alicia Tighe Orgera, Executive Director, at (239) 472-4775 or visit their website at www.fishofsancap.org