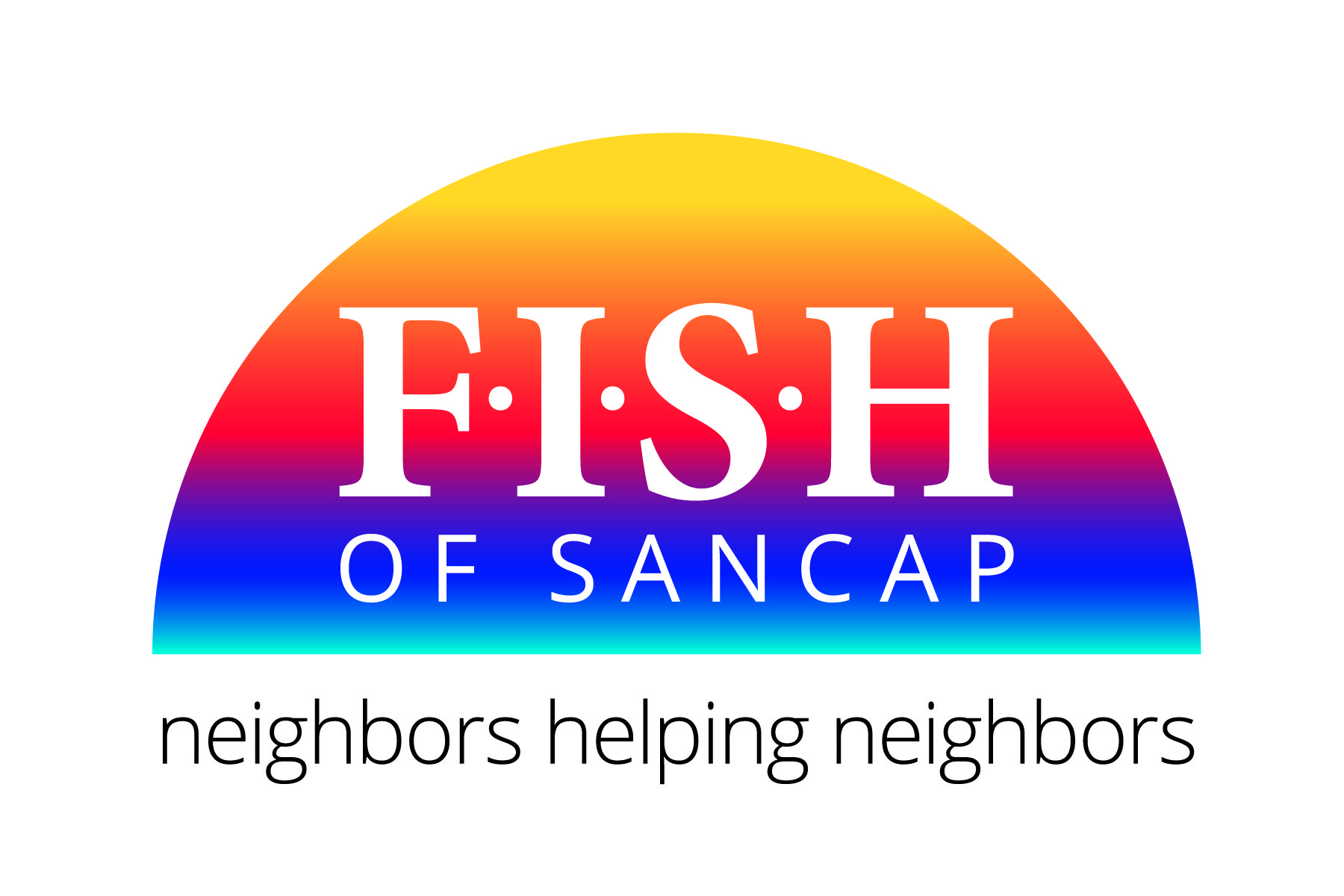 FISH OF SANCAP, the island 'neighbors helping neighbors'  nonprofit that provides programs and services for those that live, work on or visit Sanibel and Captiva Islands, will hold their virtual annual meeting and volunteer recognition luncheon on Wed., Feb. 17 via Zoom. 
"The depth and breadth of the services we offer would not be possible without our generous donors and dedicated volunteer force," says FISH President & CEO, Maggi Feiner. "We run on a lean staff of about 7 full-time employees so the majority of our work from delivering hot meals to seniors, stocking our food pantry, filling kids' food backpacks, and delivering medical equipment is being carried out by our roughly 200 volunteers." FISH volunteers will receive a letter of thanks and a coupon for Joey's Custard prior to the event. The Zoom presentation will contain a short video showcasing their volunteers and highlighting the organizations successes over the past year.
The vision of FISH is to create island communities where all people have the supports they need to thrive. With support from the community, their mission, to enrich the lives of all people in Sanibel and Captiva Islands by neighbors helping neighbors with social services, education and assistance is carried out on a daily basis. In 2020, FISH answered over 25,000 service requests and distributed 246,545 pounds of food through their Food Pantry Program. The Meals-by-FISH program increased dramatically, mainly due to the COVID pandemic, with 6,412 meals delivered last year.
States Alicia Tighe Orgera, Executive Director for FISH, "We are grateful to our community for their support. Like everyone, we did not know what to expect as the health crisis unfolded but the islands ensured that FISH was running on all cylinders."
The link to the Zoom presentation will be emailed to volunteers and posted on the FISH website at www.fishofsancap.org/volunteers where highlights of the meeting will also be posted. For questions about the Annual Meeting, please contact Maria Espinoza, Assistant Executive Director, at (239) 472-4775 or visit the FISH website at www.fishofsancap.org.