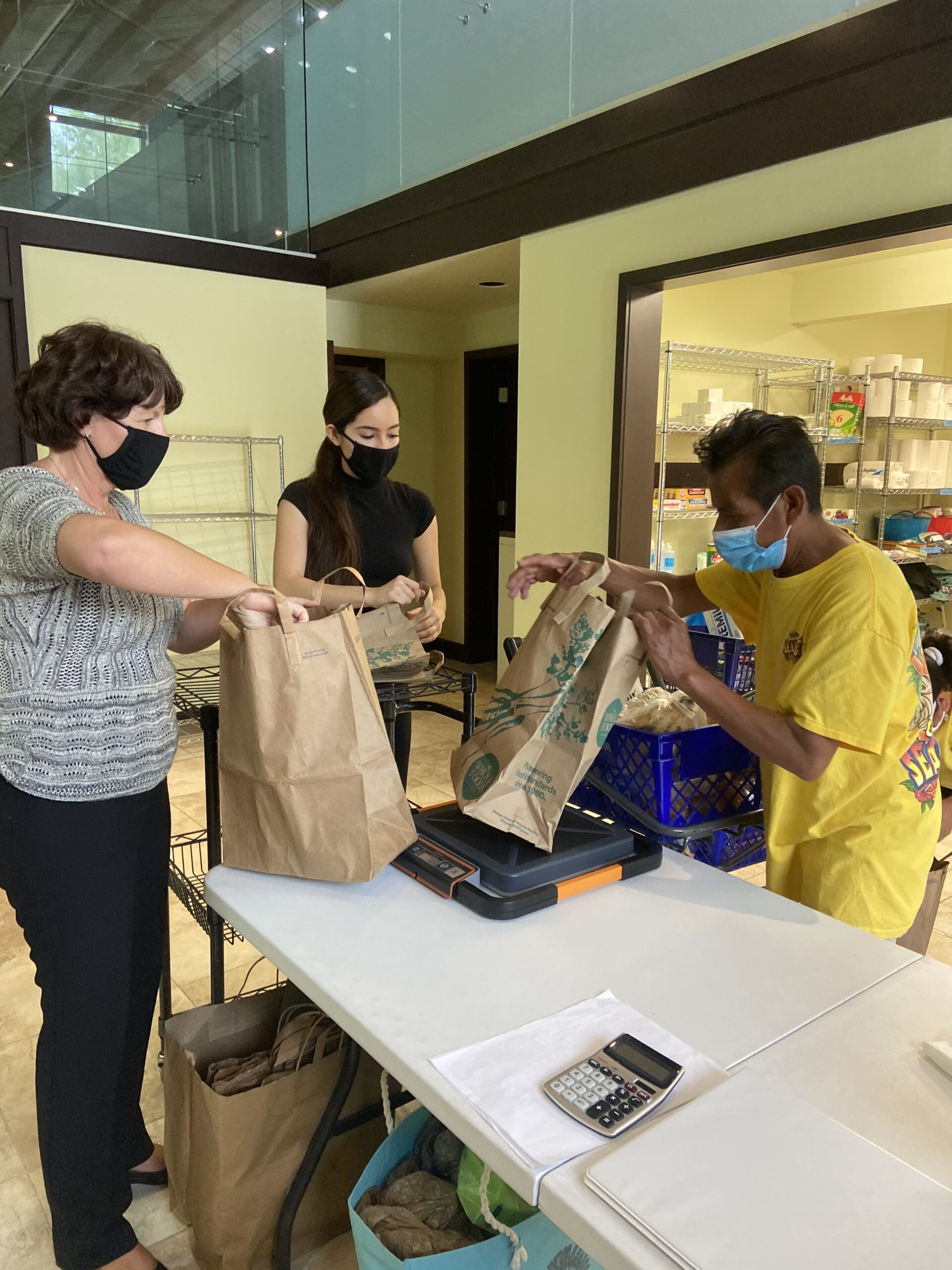 FISH is excited to welcome in person visitors to their Walk-In Center and Food Pantry beginning May 24, 2021.  Anyone entering the building will be required to wear a mask and follow safety measures.  
Throughout the pandemic, FISH has remained in operation offering services by working with the community through virtual communication methods and providing pre-packed bags of groceries for those using the food pantry. As many have now received the COVID vaccination, FISH has adjusted operations to allow for in-person contact.
Beginning Mon., May 24, individuals requesting assistance can now meet face-to-face with FISH staff by requesting an appointment for an in-person meeting. Out of an abundance of caution, FISH have installed plexiglass partitions in staff offices to accommodate in-person meetings. Meetings can be arranged between 10:00a-3:00p Mon.-Fri. by calling the FISH office at 239-472-4775. Additional times may be available on an as-needed basis.
Also beginning Mon., May 24, participants of the Food Pantry program are welcome to shop, one-people at a time, for needed items. Those using the Food pantry must wear a mask and bring their own bags, and shopping time will be limited to 10 minutes. While waiting for entry, FISH requests the 6' social distancing guidelines be respected and no convening with other clients or volunteers while in or outside the building. FISH have installed plexiglass partitions in the reception and food check out area as a safety measure. Volunteers, following the same guidelines, will be available to assist.
"Our intention is to best serve the island community in the safest way possible. As an essential service provider, we have maintained all critical services since the beginning of the pandemic and are thrilled to be welcoming back our community members and volunteers," states Maria Espinoza, Assistant Executive Director. The organization, which relies heavily on volunteers to help provide services and programs, reduced volunteer service within the Walk-In Center to reduce exposure during the height of COVID. FISH will continue grocery delivery service to seniors and vulnerable individuals in need; advance arrangements can be made by calling FISH at 239-472-4775.
"This has been a long journey and, while it's not quite over, we feel we are seeing the light at the end of the tunnel. Our reopening to in-person visitors is just one small step toward a sense of normalcy that I think everyone is looking forward to," noted Espinoza.
For nearly 40 years FISH has been a "neighbors helping neighbors" organization as the islands only wrap-around service provider offering a wide range of human services. FISH works through donations, and, with their professional staff, provides assistance to those that live, work or visit Sanibel and Captiva. To learn more about the programs and services of FISH, please contact Maria Espinoza, Assistant Executive Director, at (239) 472-4775 or visit their website at www.fishofsancap.org