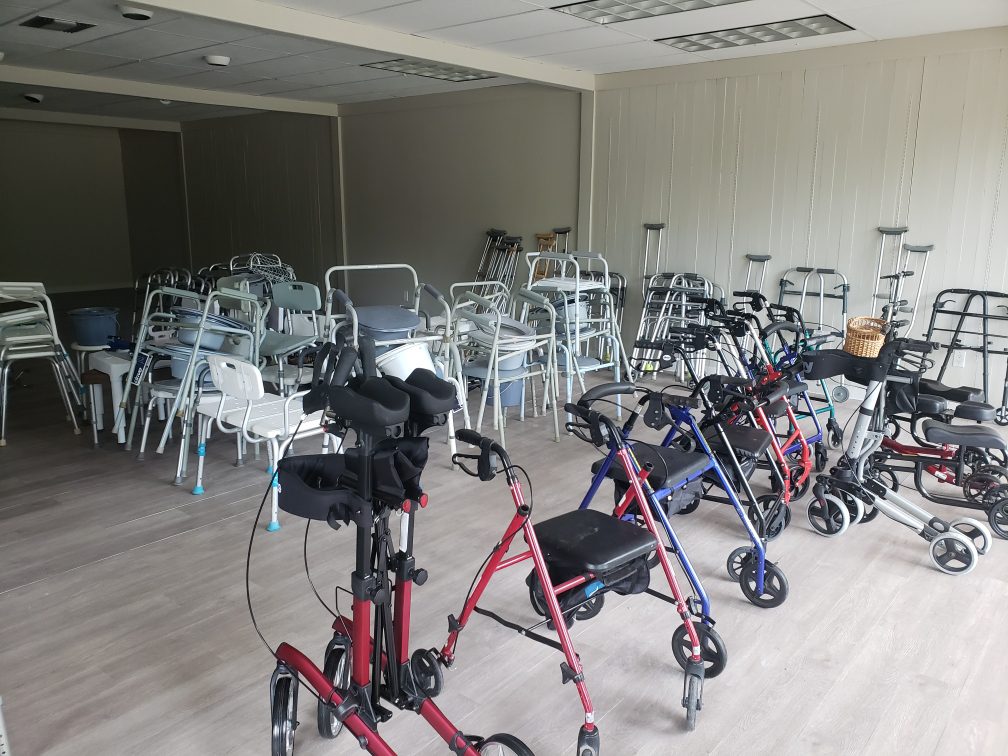 For many years Sanibel City Hall has graciously stored medical equipment and the Sanibel Fire and Rescue District has accepted and stored equipment returns, keeping them until FISH volunteers can clean and ready them for the next user. FISH cannot thank the City enough for their support and assistance with our Equipment Program.
As FISH programs continue to evolve and grow, the organization has secured a new location for their Equipment Program located at 2330 Palm Ridge Road, Unit 16. While the new space will be used mainly for equipment distribution, it will also provide additional space for storage and assembly of our Smile Box, Holiday, School Supply and Toy Drive Programs.
Requests for medical equipment will remain the same. Those needing medical equipment must call the FISH answering service, available 24-hours a day, at (239) 472-0404. An equipment volunteer will return the call, confirm the request, and arrange to meet at their new equipment space, where a check out area will be located.
For now, all equipment must be returned to the FISH Walk-In Center, located at 2430-B Periwinkle Way, Sanibel.
Complimentary medical equipment loans is one of the many services offered by FISH. Islanders and island visitors alike may borrow equipment temporarily, on a first come first serve basis. FISH medical equipment loans include: Wheelchairs and transport chairs (requires a person to push); walkers (non-wheeled, 4-legged with wheels, with wheels and seat, and 3-wheeled); canes (standard adjustable, 4-legged and 3-legged with a fold down seat); adjustable crutches; bath bench, bath transfer bench, shower chairs; commodes and elevated toilet seats (with and without arms).
For additional information on the FISH organization and their programs and services, please contact Alicia Tighe Orgera, Executive Director at 239-472-4775 or visit their website at www.fishofsancap.org