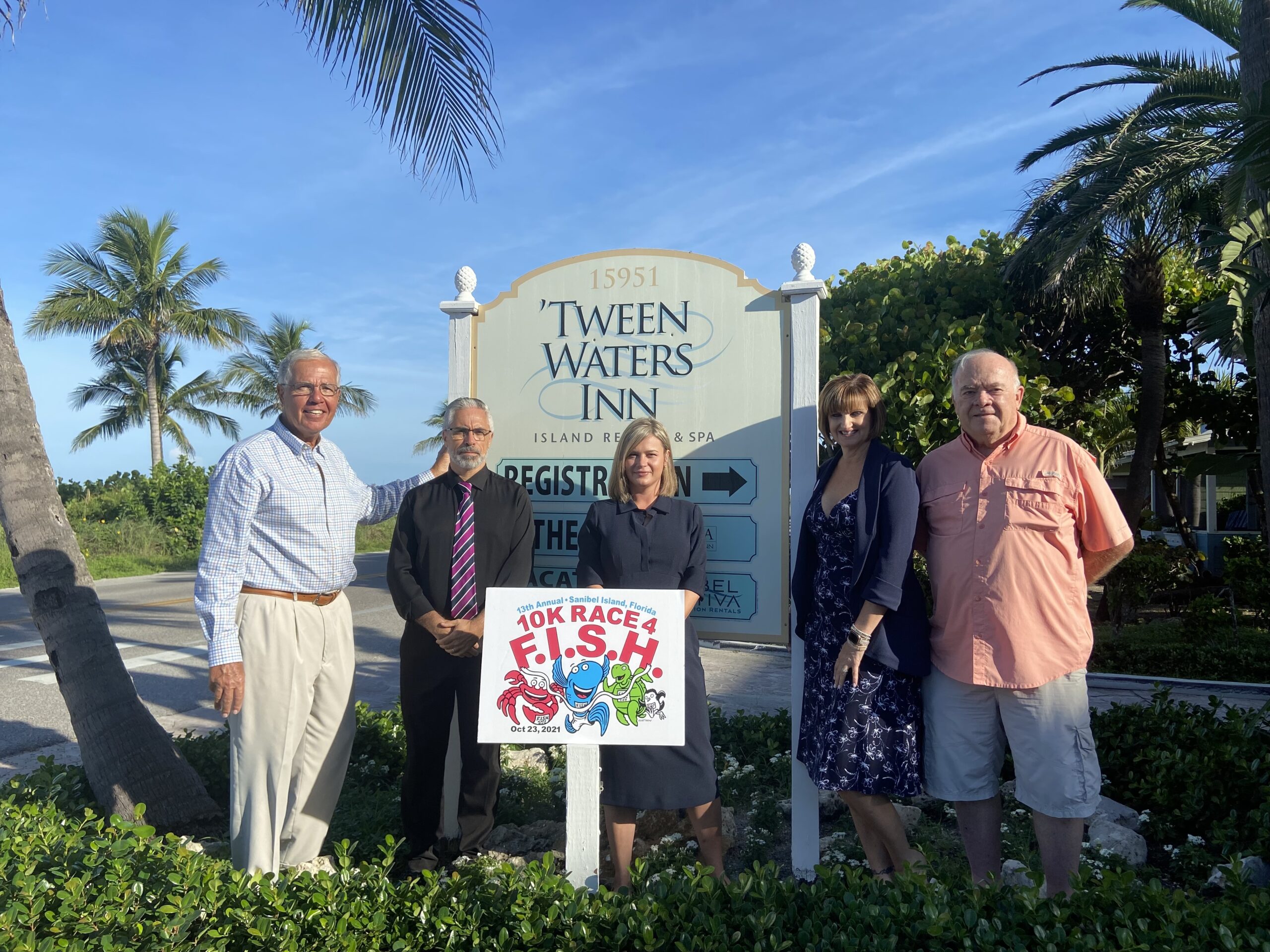 Sanibel Captiva Beach Resorts (SCBR) has signed on as a Platinum Sponsor of the annual 10K Race 4 F.I.S.H. SCBR is proud to be actively involved in the community, and commits annually to island causes through financial funding. "We support FISH for all they do within our community and for their good work year round," says Tony Lapi, President and Chairman of the Board. "As the United Way Sanibel House, FISH meets the needs of our community in many ways, and we are always pleased to partner with them."
SCBR is among Southwest Florida's top and most experienced hospitality marketing organizations. They operate four of Sanibel and Captiva Islands' top beach resorts, including 'Tween Waters Island Resort & Spa of Captiva Island; West Wind Island Resort of Sanibel; Beachview Cottages of Sanibel; Castaways Cottages of Sanibel; and Sanibel Captiva Island Vacation Rentals — offering more than 150 vacation rentals — on Sanibel and Captiva Islands. SCBR also excels in food and beverage service and manages two marinas, numerous recreational amenities (discounted golf, tennis, water sports and more), retail outlets and a day spa. For additional information, visit sanibelcaptivabeachresorts.com.
"We are thankful to Sanibel Captiva Beach Resorts and their team of dedicated professionals who serve and support our community," said Diane Cortese, Chair of the 10K committee, "We can't thank them enough for always sponsoring the FISH organization events."
Registration is open through the Fort Myers Track Club at ftmyerstrackclub.com. Cost is $40 for those who register before Oct. 17, prices increase after Oct. 17 at 11:59pm EDT. Participating runners will receive runner's shirt with the Hortoon 10K logo on the front.
For additional information on the 10K Race or if you are interested in sponsoring the event, please contact Nicole McHale at noel2me@icloud.com or Diane Cortese at Dianerc10@gmail.com, Race Committee Chairs. For additional information on the FISH organization and their programs and services, please contact Alicia Tighe Orgera, Executive Director at 239-472-4775 or visit their website at www.fishofsancap.org.