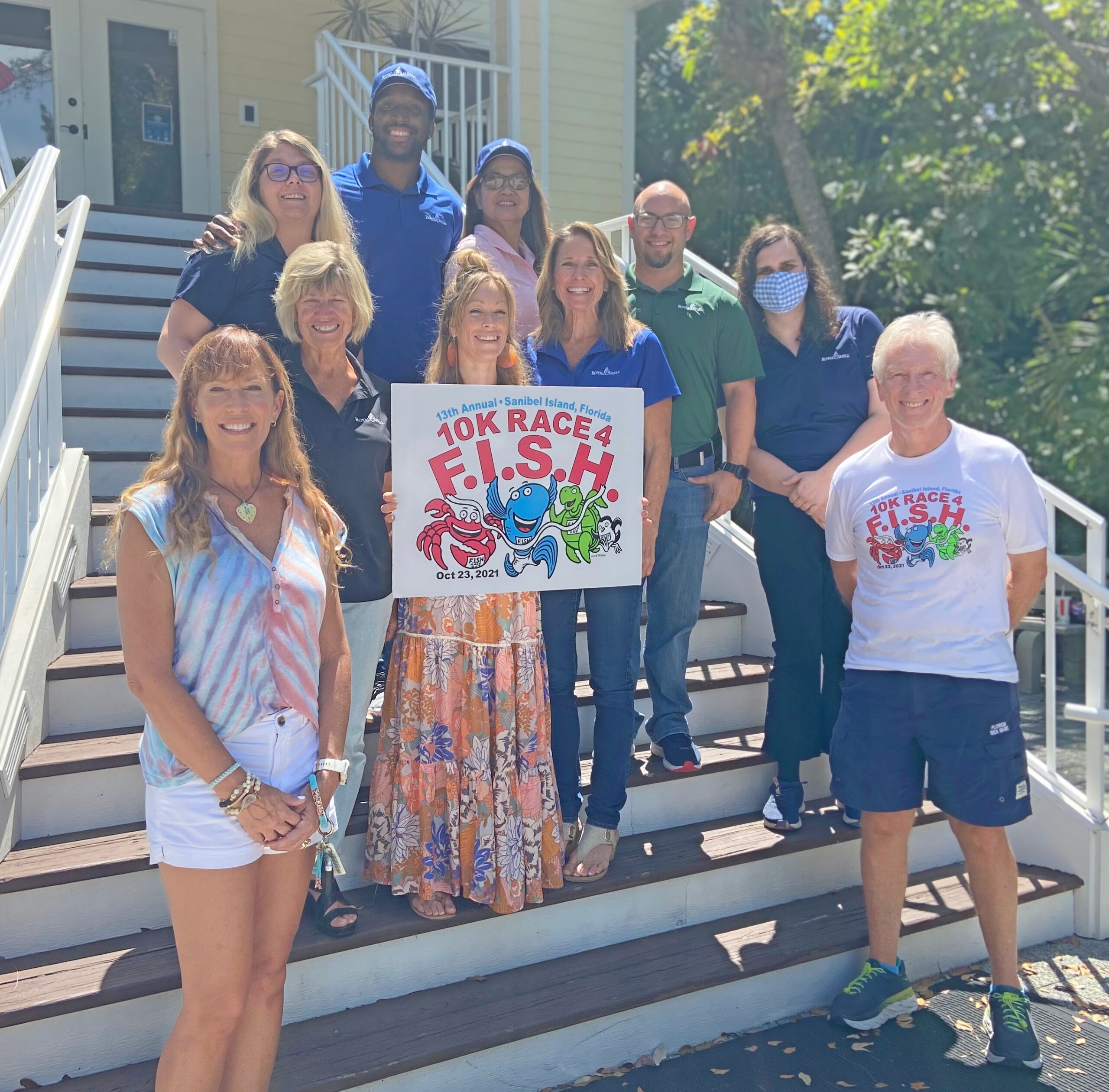 Royal Shell, Southwest Florida's leading vacation rental and real estate company providing a one-stop resource for Southwest Florida's premier destinations, is the newest sponsor of the 10K Race 4 F.I.S.H.  Their team of eight will run the race virtually as a group in support of FISH and the Sanibel and Captiva communities.
"Supporting our community is one of our priorities at Royal Shell. It is a good feeling to give back, especially when helping an organization like FISH that puts more than 90% of the donations they receive into good works locally," says Michael Polly, President.
Royal Shell Real Estate was formed in 2005. It has a strong reputation of providing legendary service and continues to grow. Royal Shell Real Estate has expanded to Fort Myers/Cape Coral, Bonita Springs, Naples and Ocala. In 2012 Royal Shell Real Estate acquired Landmark Realty Group and opened in Cashiers and Highlands in North Carolina. They are a proud member of the Leading Real Estate Companies of the World and recognized by Who's Who Luxury Real Estate, demonstrating a mastery of knowledge of the global and local markets.
"Royal Shell's dedication and enthusiasm for our island community is outstanding, and we can't thank them enough for their continued support," says Nicole McHale, Co-Chair of the 10K committee. "We are looking forward to seeing their running team complete the virtual race."
This year's 10K is a virtual opportunity for runners to participate while supporting the island's social service organization. Registration is open through the Fort Myers Track Club at ftmyerstrackclub.com and runners will log their results online through a race link. Times will be accepted at any point from registration through Oct. 31st. Participating runners will receive a dri-fit shirt, with the Hortoon 10K logo on the front, as well as 10K medals which will be mailed to directly to them based on sign up date.