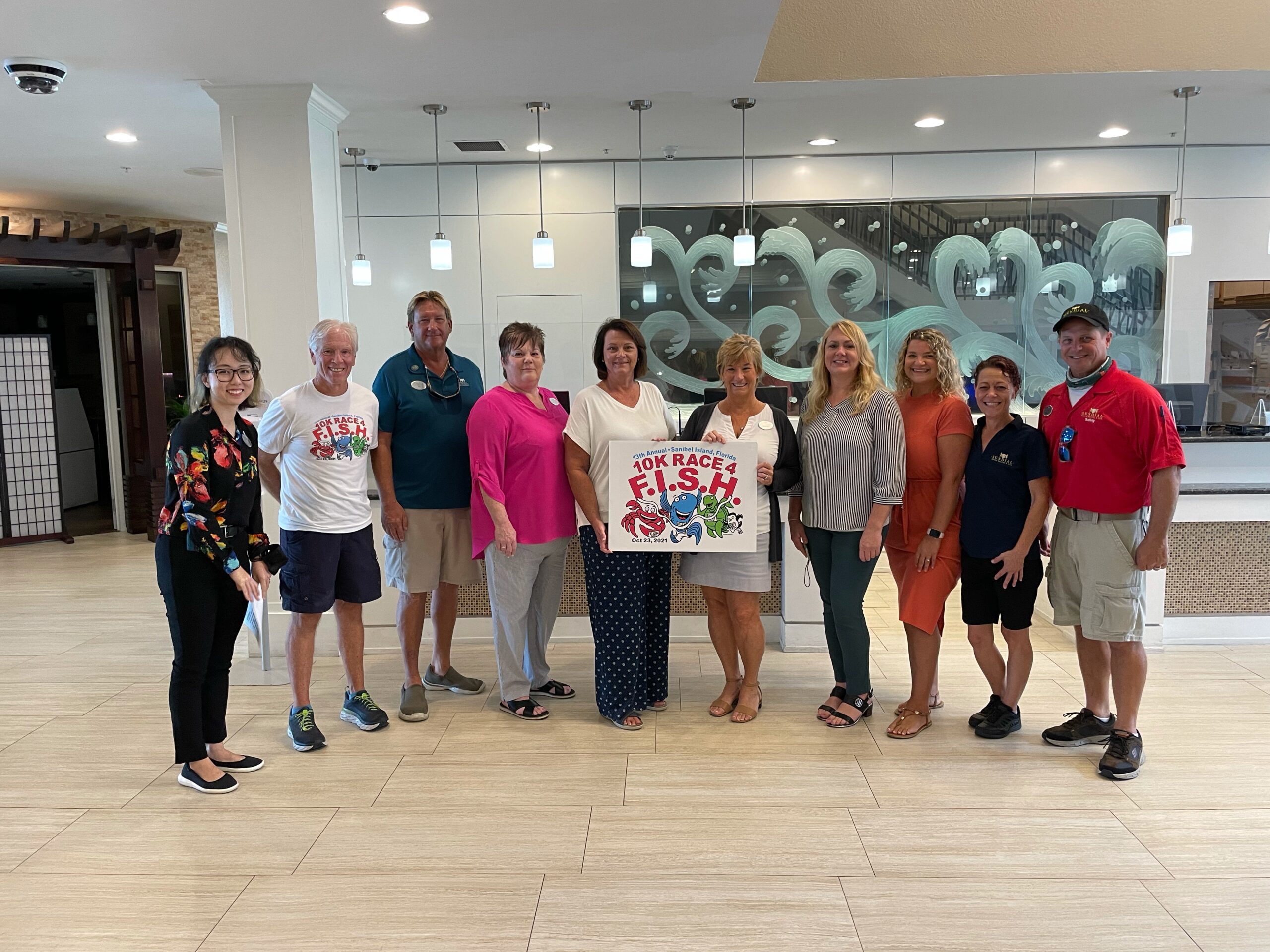 Sundial Beach Resort & Spa, a unique tropical island destination with miles of shell-strewn beaches, is pleased to join the list of sponsors for the 10K Race 4 F.I.S.H.
Says General Manager, Becky Miller, "Sundial values and honors the tremendous role that FISH plays in our community, offering an array of services to the islands. We're delighted to be a community partner, helping to fulfill the mission of 'neighbors helping neighbors'. Each year, we look forward to both sponsoring and participating in the race."
Guests visiting Sundial select from spacious, fully-equipped condominium accommodations in various sizes, complete with a kitchen, living room, and dining area. Directly onsite are restaurants and shops with panoramic views of the Gulf of Mexico. Resort-styled amenities include state-of-the-art tennis facilities, multiple swimming pools, a fitness center, Bailey's Marketplace, children's activities, the Sanibel Sea School's newest campus location, and the Kay Casperson Lifestyle Spa & Boutique.
"Year after year, Sundial shows their support of our organization through their sponsorship of the 10K Race," says Nicole McHale, Co-Chair, 10K committee. "We cannot thank them enough for supporting our island neighbors."
This year's 10K is a virtual opportunity for runners to participate while supporting the island's social service organization. Registration is open through the Fort Myers Track Club at ftmyerstrackclub.com and runners will log their results online through a race link. Times will be accepted at any point from registration through Oct. 31st. Participating runners will receive a dri-fit shirt, with the Hortoon 10K logo on the front, as well as 10K medals which will be mailed to directly to them based on sign up date.
For additional information on the 10K Race or if you are interested in sponsoring the event, please contact Nicole McHale at noel2me@icloud.com or Diane Cortese at Dianerc10@gmail.com, Race Committee Chairs. For additional information on the FISH organization and their programs and services, please contact Alicia Tighe Orgera, Executive Director at 239-472-4775 or visit their website at www.fishofsancap.org.