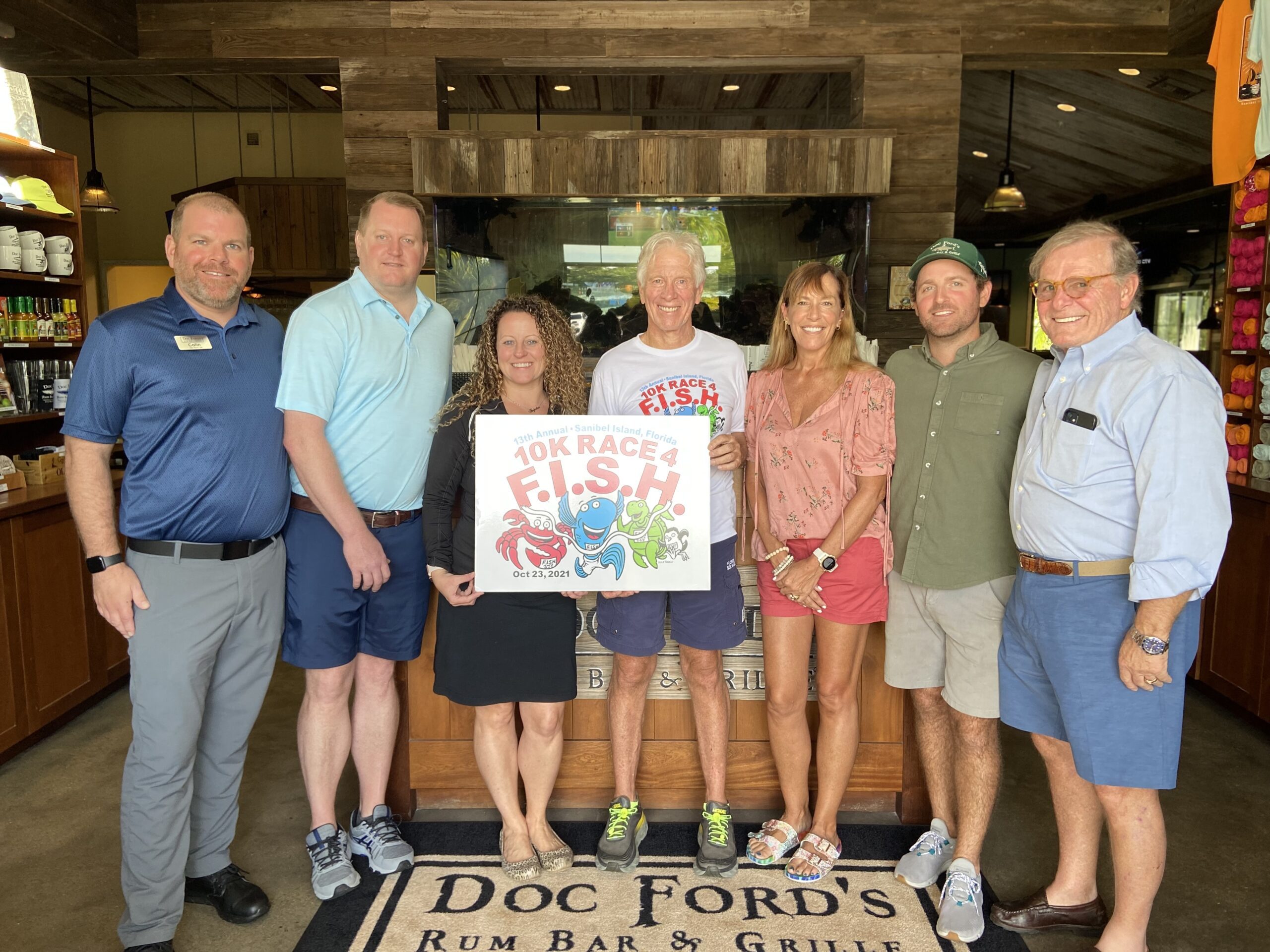 Doc Ford's Rum Bar & Grille has been serving guests for over 15 years on Sanibel Island – a community which it supports in many ways. They return as a Silver Sponsor of the 13th annual 10K Race 4 F.I.S.H. that raises funds for the island's only wrap around social service agency.
"We are proud to be a supporter of an organization that helps not only our local families, but those visiting the islands," said Doc Ford's Joe Harrity. "We wouldn't be who we are without the people of this community helping us continue doing what we love. Being a part of the 10K Race 4 F.I.S.H. is the least we could do."
The popular eatery is named for the hero of noted Sanibel author Randy Wayne White's novels, adventurous scientist Doc Ford. Diners will be delighted by the flavorful dishes inspired by the author's travels to such places as Cuba, Cambodia and South Africa, as well as South and Central America.
Doc Ford's has 4 locations on Sanibel Island, Captiva Island, Fort Myers Beach, and the new St. Pete Pier! Just as White's novels were inspired by the places he visited, the spirit of the rum bars are inspired by the main character in those novels.
This year's 10K is a virtual opportunity for runners to participate while supporting the island's social service organization. Registration is open through the Fort Myers Track Club at ftmyerstrackclub.com and runners will log their results online through a race link. Times will be accepted at any point from registration through Oct. 31st. Participating runners will receive a dri-fit shirt, with the Horton 10K logo on the front, as well as 10K medals which will be mailed to directly to them based on sign up date.