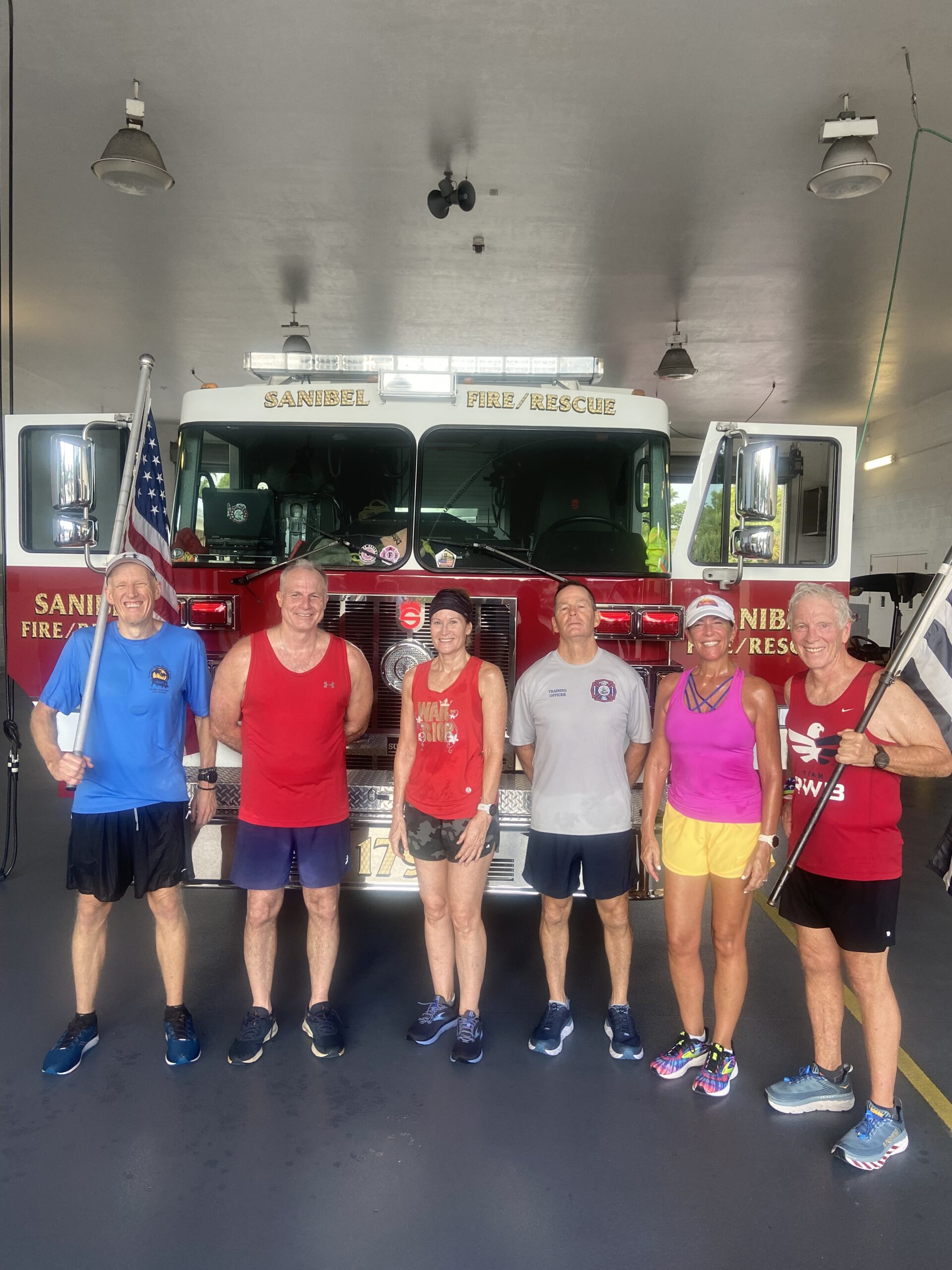 In September, the Sanibel Spoonbills Run Crew and members of the Sanibel Fire Department held a very special FISH 10K training run in honor of 9/11 fallen responders.  Participating in the run were Greg Kerns, Joe Nygaard, Jodi Lucker, Tim Barrett, Nicole McHale and Roger Timm. 
The Crew, started by Eva Vertes in 2018 and co-lead by Roger Timm, consists of 12 members that train and run together at various events.
Members of the Spoonbills Run Crew are instrumental in the planning and coordination of the annual FISH race as well as run the race themselves. This year's FISH 10K is a virtual opportunity for runners to participate while supporting the island's social service organization. Registration is open through the Fort Myers Track Club at ftmyerstrackclub.com and runners will log their results online through a race link. Times will be accepted at any point from registration through Oct. 31st. Participating runners will receive a dri-fit shirt, with the Hortoon 10K logo on the front, as well as a 10K medal, both of which will be mailed to participants directly based on race sign up date.
?FISH provides services to anyone who lives, works or visits Sanibel and Captiva Islands as the only wrap-around social service agency provider. For additional information on the 10K Race or for sponsorship information, please contact Nicole McHale at noel2me@icloud.com or Diane Cortese at Dianerc10@gmail.com, Race Committee Chairs. For additional information on the FISH organization and their programs and services, please contact Alicia Tighe Orgera, Executive Director at 239-472-4775 or visit their website at www.fishofsancap.org.