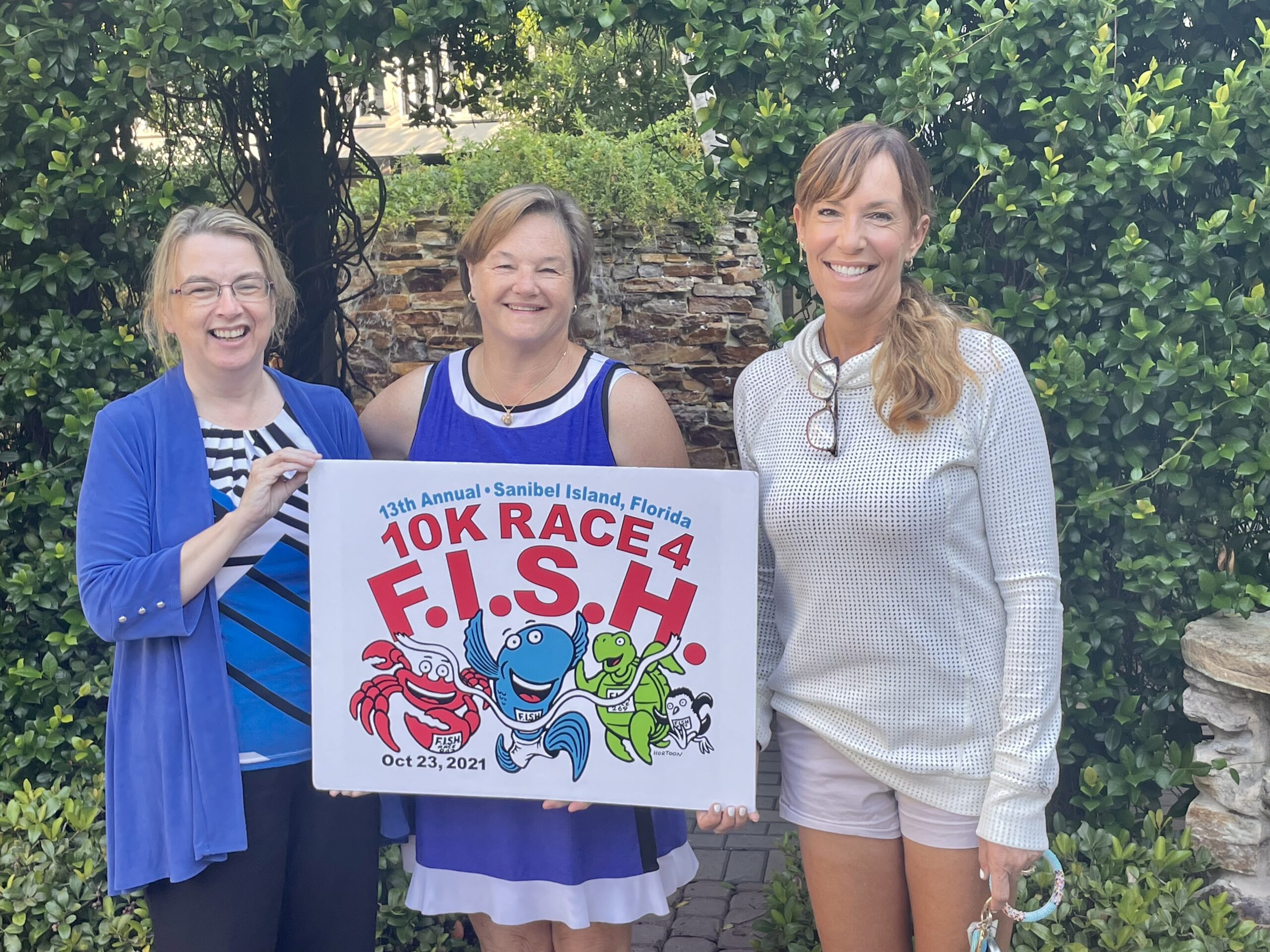 Sanibel Congregational United Church of Christ, a community of believers who have come together from a wide variety of Christian denominations in the common pursuit of enlightenment, fellowship, love, friendship, support and service to others, is the most recent sponsor of the 10K Race 4 F.I.S.H.
Says Associate Pastor Deb Kunkel, "As the needs of residents and workers change, FISH continues to adapt to serve their clients in holistic and life affirming ways.  Our congregation is honored to continue our support of their efforts as they care for and about some of the most vulnerable in our communities. Members of our congregation serve as volunteers, and our monthly "Drive-Up, Drop-Off" food drive the first Thursday of the month supports their food pantry. We look forward to future opportunities to partner with FISH for the benefit of the wider community."
The mission of SCUCC is to love all people, grow in faith and work toward God's vision of justice, healing and joy and notes 'no matter who you are, or where you are in your life journey, you are welcome here!'.  The church, located at 2050 Periwinkle Way, Sanibel, offers services on Sunday's beginning at 10:00am through October.  Additional service times are available November through April.  Please visit their website, https://www.sanibelucc.org, for more information.
                                                                                 
This year's 10K is a virtual opportunity for runners to participate while supporting the island's social service organization.  Registration is open through the Fort Myers Track Club at ftmyerstrackclub.com and runners will log their results online through a race link.  Times will be accepted at any point from registration through Oct. 31st.  Participating runners will receive a dri-fit shirt, with the Hortoon 10K logo on the front, as well as 10K medals which will be mailed to directly to them based on sign up date.