Lazy Flamingo supports FISH OF SANCAP's 13th Annual 10K Race 4 F.I.S.H. as Gold Sponsor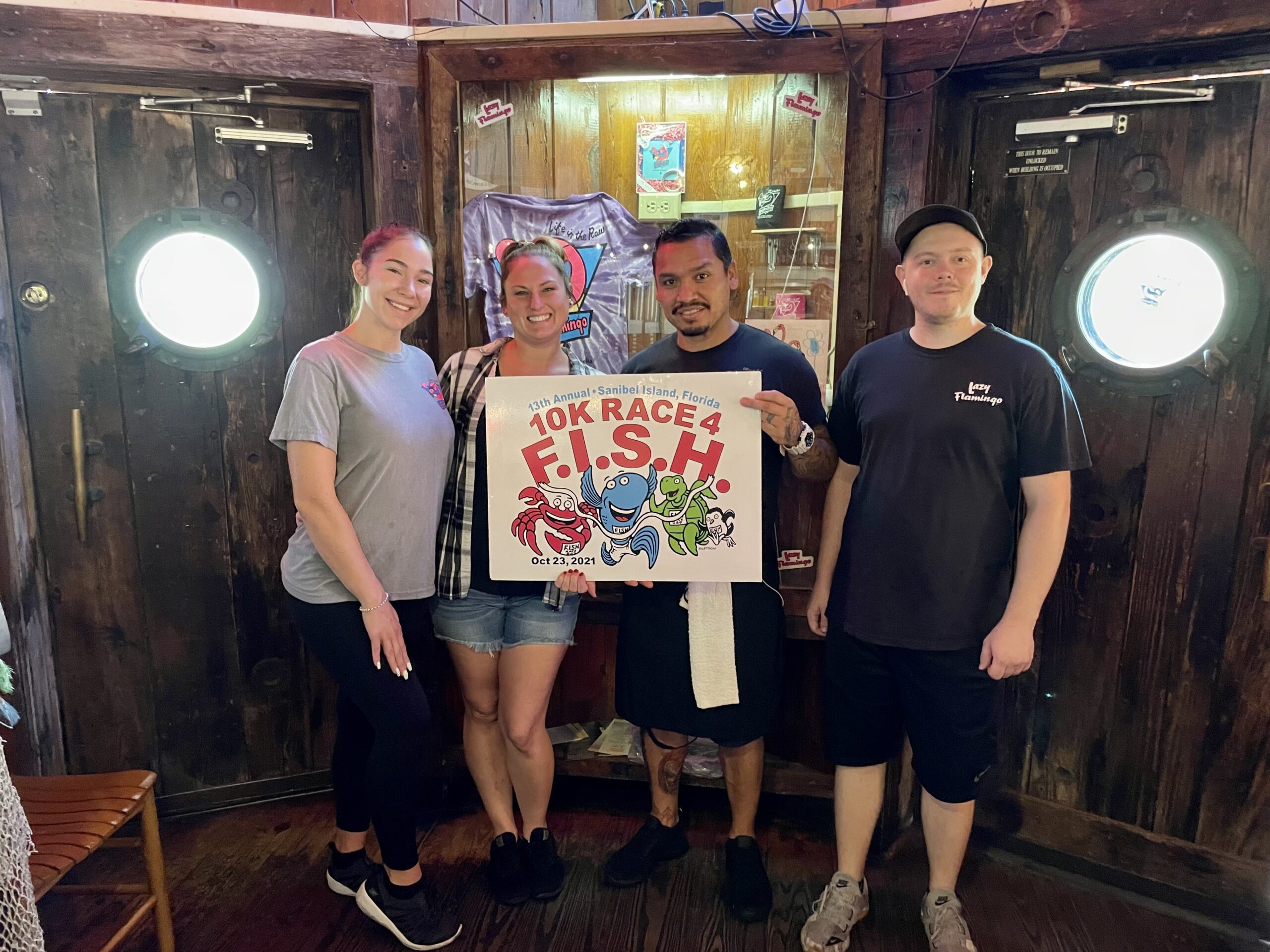 The 10K Race 4 F.I.S.H. Committee is pleased to announce the Lazy Flamingo as a Gold Sponsor of the 13th annual race in support of FISH OF SANCAP. "The 'Lazy' has been a consistent sponsor of the 10K race and we're grateful to them again this year for supporting our efforts," said Diane Cortese, Chair of the 10K committee.
The original Lazy Flamingo, located just before the bridge to Captiva, used to be a well-kept local secret. Word got out about the delicious food and ice cold drinks; so they've expanded with more restaurants. The Lazy Flamingo is a refreshing seafood venue that serves guests and residents in a casual and welcoming environment. They also offer terrific kids meals served on a souvenir Lazy Flamingo frisbee. Offering two Sanibel locations, 1036 Periwinkle Way and 6520 Pine Ave, the 'Lazy', as known by locals, is an island tradition. Says Sara Cobane, Lazy representative, "I love how FISH supports employees on the islands. I personally received help from FISH for my dental work and couldn't be more grateful." Sara notes she is thrilled to be a part of the Lazy Framingo team who gives back to the islands.