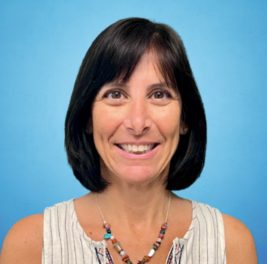 FISH OF SANCAP and The Dubin Center invites the community to a workshop, 'When We Begin To Forget ' focusing on breaking the stigma of memory impairment on Wed., Nov. 10 beginning at 10:00am. This will be a limited seating in-person event at the Sanibel Community House, 2173 Periwinkle Way as well as a virtual event via Zoom. For those attending in person, the workshop will be limited to a 20 person maximum and, out of an abundance of caution for our community, all in-person attendees must wear a mask throughout the entire presentation and adhere to social distance guidelines. Virtual participants will receive call instructions with RSVP. Registration is required.
Jan Golembiski, Dementia Resource Navigator, The Dubin Center, will provide a general overview of memory impairment. For over 20 years Jan has been a geriatrics social worker. Graduating from Stockton University, she soon found her place at a small nursing home in New Jersey. There, she fell in love with the residents in dementia care and found herself at home. She managed The Richard Simon Foundation for Alzheimer's, in Atlantic County, NJ, helping hundreds of families care for their loved ones with dementia through education and counseling.
Please join FISH and The Dubin Center for this informative discussion providing education, information, hope and compassion for those living with or caring for someone with memory impairment. For more information and to RSVP, please contact FISH, 239-472-4775.