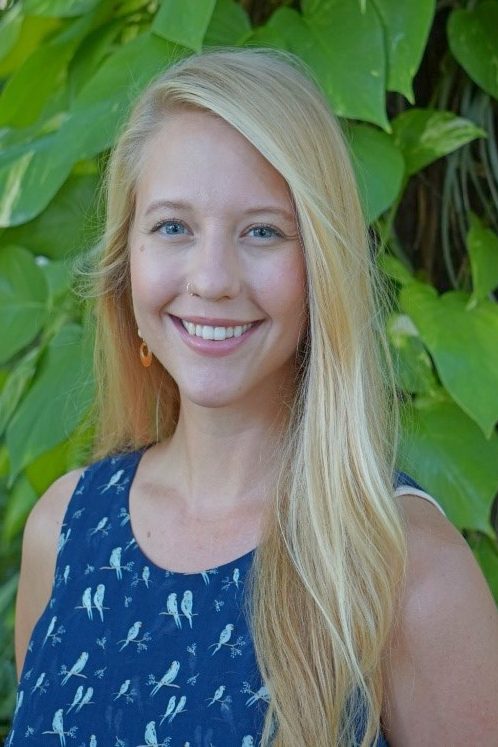 The Friendly Faces Luncheon, offered by FISH OF SANCAP with lunch provided by George & Wendy's, is a virtual social and learning opportunity, offered monthly. The Zoom luncheon is scheduled for Tues., Nov. 16 beginning at noon. Lunch, delivered by FISH volunteers, consists of a cold entree, side, water bottle and dessert. The cost of the November lunch is waived and complimentary to all participants.
Guest Mary Helen, Curator of Education & Visitor Experience, Naples Botanical Garden, will introduce Naples Botanical Garden, where plants and people thrive together. "I look forward to sharing my passion for plants and conservation with everyone," says Mary Helen. Participants will learn about conservation projects, curated collections, education programs, upcoming exhibitions and events and more!
In addition to being a leading showcase for tropical plants, lively and indispensable community resource, the Garden is a world-class applied science and research institution. They partner with other botanical gardens and arboreta in Latin America and the Caribbean, regions climatically similar to Naples, to identify and conserve threatened plants, conduct research, and share their living collections. This helps safeguard plants against the mounting pressures of climate change, natural disasters, invasive species and human development. The Garden is located at 4820 Bayshore Drive, Naples. Additional information can be found on their website, naplesgarden.org.
"We are looking forward to introducing our Naples neighbor to the Island community and to learning about their programs and educational opportunities," says Manuela Martinez, FISH.
Please join FISH and Naples Botanical Garden for this educational lunch and learn where community members can catch up with friends from the past and make new connections. Reservations and meal choices are required by Fri., Nov. 12 to the FISH Walk-In-Center, 239-472-4775. Once registered, FISH will provide an emailed link and meeting ID number for access.