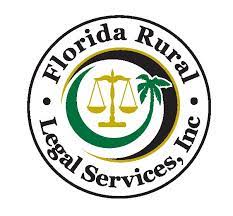 Please join FISH and Michelle Trunkett, Managing Attorney for the Fort Myers office of FL Rural Legal Services, for a discussion on legal aid options beginning at 2:00p on Monday, March 7 at the Sanibel Community House, 2173 Periwinkle Way, Sanibel. This workshop will also be offered virtually via Zoom.
Ms. Trunkett will provide an overview of programs offered by FL Rural Legal Services (FRLS), including information on Individual Rights, Housing Rights, Family Protection, Consumer Law and more. Programs offered by FRLS are complimentary, keeping in line with their mission of empowering low income individuals, groups, and communities by providing them with access to justice through legal advice, representation, and advocacy.
"We are thrilled to offer this informational seminar to the community," says Jennifer Pagano, Education and Outreach Director, FISH. "The attorneys of FRLS truly make a difference in our region by helping people get access to legal services."
The speaker, Michelle Trunkett, is the Managing Attorney for the Fort Myers office. Her work at FRLS focuses on representing tenants in landlord-tenant matters, many of whom reside in federally subsidized housing, representing consumers in debt collection matters, and representing debtors in bankruptcy. Ms. Trunkett received her B.S. in Sociology and Social Work at Florida Statue University and her J.D. at Stetson University, College of Law.
Florida Rural Legal Services, Inc. was founded in 1966 as a private, non-profit corporation. FRLS provides free civil legal assistance to indigent families and low income elderly people in thirteen South Central Florida counties. FRLS also provides legal assistance to migrant workers throughout the state of Florida. They have seven offices and 70 staff members, including 31 attorneys. FRLS helps clients with the following types of legal problems: Consumer, Employment, Public Benefits and Economic Stability, Housing, Elder, and Farm Worker Law. They also provide services in Civil Rights and Family Law. Each year FRLS handles thousands of cases and continues to evolve in the quality and scope of services provided.