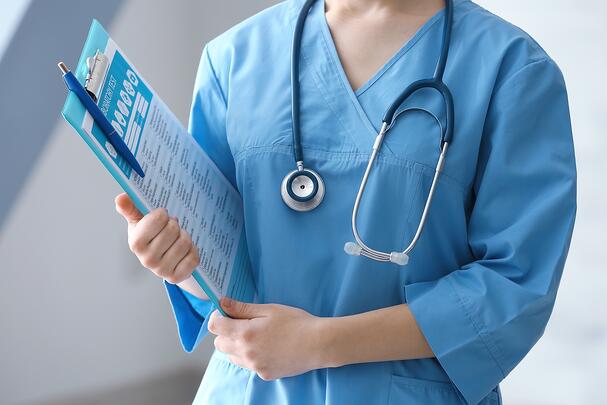 FISH OF SANCAP, Sanibel and Captiva's 'neighbors helping neighbors' social service organization for the last 40 years, provides services and programs ranging from food programs to financial assistance with rent or medical bills; educational scholarships, workshops and youth programs; senior programs to prevent isolation and other supports for aging-in-place, and more. FISH's Helping Hands program, which provides emergency financial assistance, is one of their most critical programs offered. Through this program, islanders in crisis can request assistance with rent, utilities, medical or other essential bills.
April Littleton, a young single mom of three, is truly thankful for assistance provided by FISH. She was introduced to the organization through a colleague, as she needed help with an unexpected critical family medical expense she was unable to afford. April juggles between her required, but unpaid, medical assistant externship in Fort Myers, then rushes back to Sanibel to pick up and feed her children before beginning her island night shift job. Weekends are reserved to spend time with her children and catch up on class assignments, leaving no time to secure additional work.
April did not complete high school and had little desire to pursue education until she became the sole caregiver for her growing family. She realized that if she wanted a better life for herself and her children, she would have to push herself to build a career. Even with three children, she managed to get her GED and soon realized that she wanted to pursue higher education. April set new personal and professional goals and enrolled in the Florida Academy in the Registered Medical Assistance certification program.
"I am truly thankful for your generosity and assistance," says April. "I don't know how I could have made it through without your rent and utility financial support. My ultimate goal is to be financially stable so that I can spend more time with my children. The educational scholarship for my school supplies and books has really helped me get closer to my goal, and that means a lot to me. FISH's help has allowed me to keep pursuing my studies, and I am truly thankful."
In addition to emergency financial and continuing education assistance, FISH enrolled April in the food pantry program, backpack program for her children and holiday programs. "We are so proud of April and the steps she has taken to better her life," says Nitza Lopez, Social Services Director, FISH. "While it hasn't been easy for her, she is determined to reach her goals and is working hard toward becoming a medical assistant. We've already seen a positive change in her confidence level and April reports less stress in her household. It's heartwarming to know FISH is able to contribute to her success."
For those interested in learning more about FISH, please call for a tour to meet their staff and see, firsthand, how the agency works to better our community. FISH is the only Human Services Organization on Sanibel and Captiva. To learn more about the programs and services of FISH, please contact Maria Espinoza, Executive Director, at (239) 472-4775 or visit their website at www.fishofsancap.org