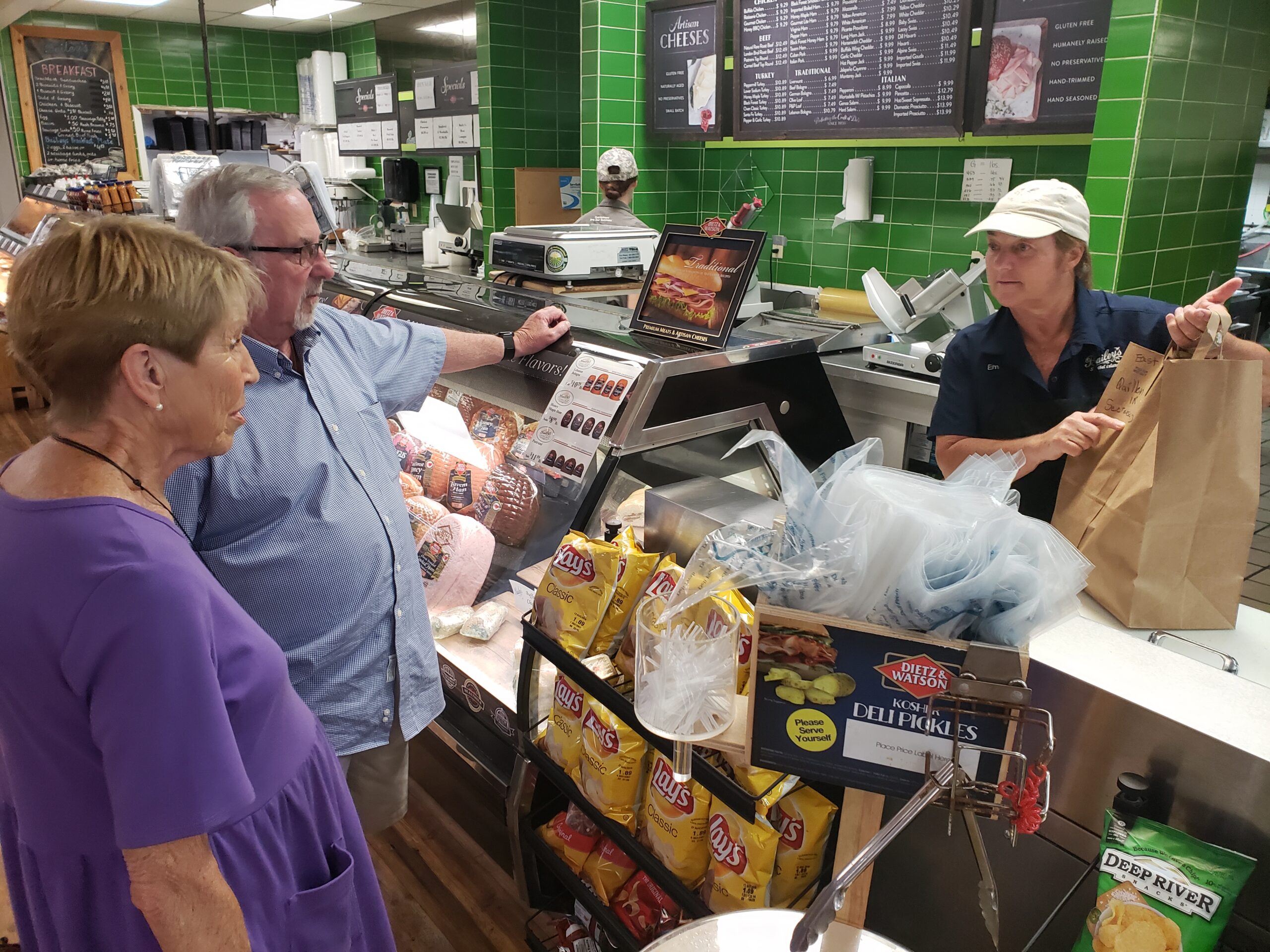 FISH OF SANCAP, a 'neighbors helping neighbors' social service organization for the last 40 years, has grown to offer over 30 services. Ranging from food programs to financial assistance with rent or medical bills; educational workshops and youth programs; senior programs to prevent isolation and other supports for aging-in-place, and more, FISH offers something for everyone.
FISH's Senior Services provides assistance to the islands' older community members through a myriad of offerings. FISH team member Erika Broyles, B.S.W. Senior Services Director, oversees senior programs and works with community stakeholders to ensure FISH continues to meet the needs of island seniors. She is hands on when working with community seniors to continue to encourage engagement from our residents. Erika is in charge of the Meals-by-FISH program, Friendly Faces Luncheon, Smile Boxes, medical equipment for loan and Hurricane Preparedness Program.
Harry Smith, whose name has been changed for client privacy, is an older gentleman who has lived on Sanibel for a number of years. He was introduced to FISH by a neighbor who was concerned about Harry's health and living conditions. FISH, along with their volunteer nurse, conducted a home visit and learned Harry needed help – according to Harry, he was "too old to keep up with the house and had health issues that prevented normal activities like socializing and (sometimes) eating."
FISH evaluated his situation and began linking Harry to services to fix critical issues in his home that would greatly improve his living conditions. They provided food and personal hygiene products and enrolled him on the Meals-by-FISH program, generously prepared by Bailey's General Store and home delivered by volunteers. FISH volunteers began calling Harry daily and visiting once a week, providing much needed socialization and connection to the community. The organization interviewed home health providers and enrolled him in a homebound care program to ensure his health and well-being.
"This once isolated gentleman is thriving in his new environment and engaging in many FISH programs," notes Broyles. "With help from his home care provider, Harry participates in the monthly virtual Friendly Faces luncheon, always arriving with a smile and making light jokes. He has become like a family member to us here at FISH and we all feel so thankful to have been able to help him."
Harry receives the monthly Smile Box, a program at FISH established to assist and lift the spirits of island neighbors suffering from isolation and other adversities in their lives. Often themed toward time of year, the delivered boxes contain gifts, projects and activities for recipients to do throughout the month, household items, crafts and sometimes a sweet treat. He has also been placed on the FISH Hurricane Preparedness list as an individual who will need help preparing for the upcoming hurricane season.