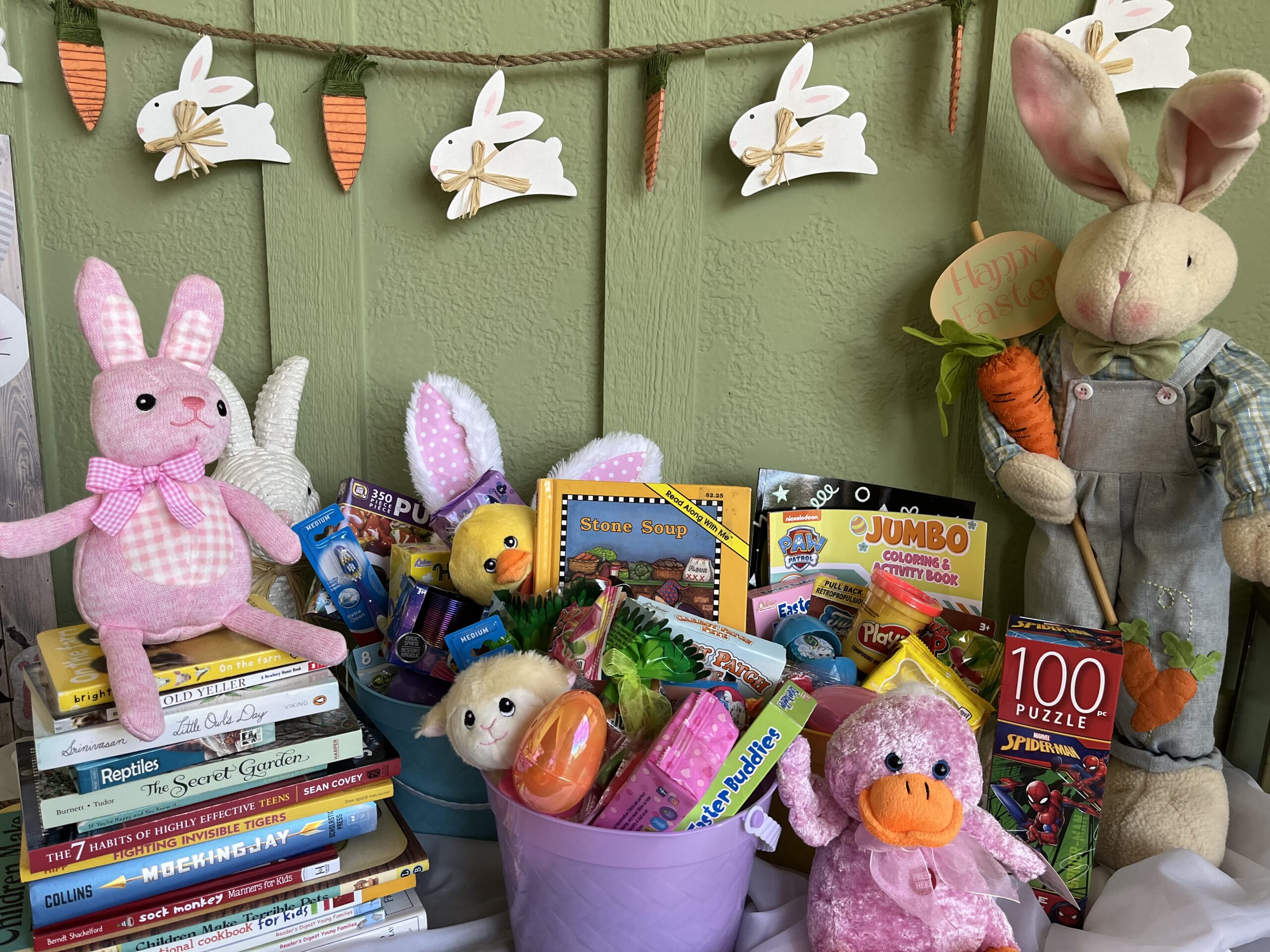 FISH of SANCAP will be assembling dinner and bunny baskets for neighbors in need of a hand up this Easter holiday. The dinner basket for families contains everything needed for a healthy, festive Easter dinner. Children's Bunny baskets will be filled with a book, candy, small toys, school supplies and more.
"Our neighbors are in need of assistance as many struggle to recover from job loss, reduced work hours and medical emergencies," says Maria Espinoza, Executive Director, FISH. The organization is planning for 200 Easter dinner baskets and 150 bunny baskets will be distributed, however its possible those numbers could grow.
Distribution for meal and bunny baskets will begin Apr. 12-14 between 10:00am-4:00pm, and those receiving baskets need to check in at the FISH Walk-In Center, 2430-B Periwinkle Way, Sanibel. Basket recipients are those known to FISH through usage of other FISH programs such as the Food Pantry and Emergency Financial Assistance. All baskets are assembled by FISH volunteers adhering to all COVID-19 precautionary measures.
"I want to thank all the volunteers who pick up food and donations, assemble baskets and help on distribution days," adds Jennifer Pagano, Education & Outreach Director, FISH. "Like last year, it is still challenging to secure large quantities due to supply chain issues and shortages. CVS and Jerry's Foods are accepting food and candy donations at their locations and Gene's Book and MacIntosh Books & Paper are running a book drive for our Easter bunny baskets. We are so grateful for everyone's support."
If you would like to donate food products, grocery gift cards or funds toward this program, please contact FISH (239) 472-4775. If you or a family you know of is in need of a Holiday food or bunny basket, please contact Jennifer Pagano at 239-472-4775.
For additional information on the FISH organization and their programs and services, please contact Maria Espinoza, Executive Director at 239-472-4775 or visit their website at www.fishofsancap.org.