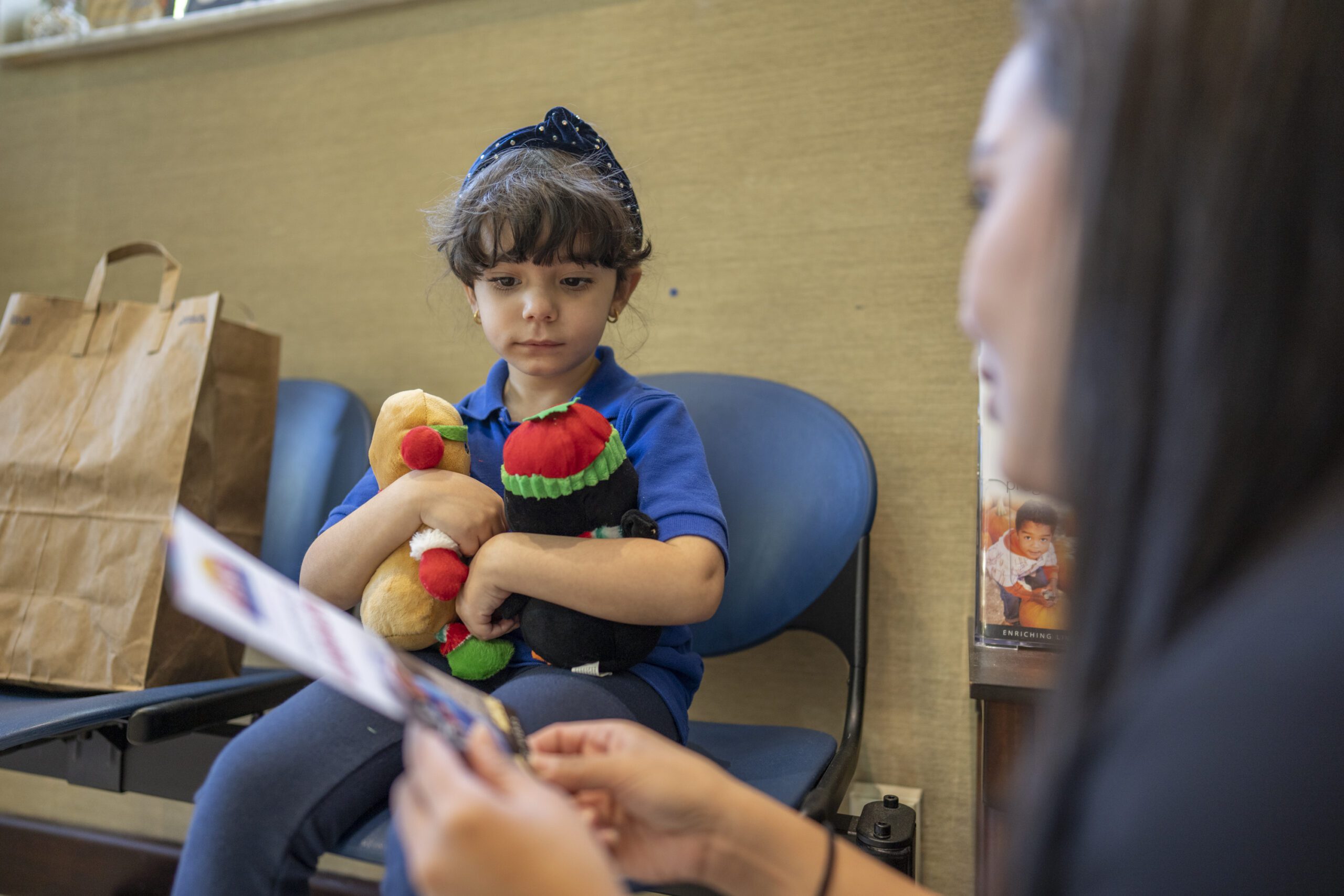 In honor of National Make a Difference to Children Month, observed in July, FISH OF SANCAP is providing positive reinforcement tips focused on child advancement to those that visit their Walk-In Center and Food Pantry. Additionally, the organization is providing fresh snacks for children attending the Children's Education Center of the Islands and is encouraging children to participate in a coloring activity throughout the month. Completed coloring projects will be on display at the Walk-In Center.
National Make A Difference to Children raises awareness about the vulnerability any child in the world can face if they do not have the right person in their lives to guide them. In 2006, child advocate Kim Ratz initiated an annual observance where parents, providers, and people who care about kids would be encouraged to find ways to 'Make a Difference to Children' in July, and year-round. Since then, studies have shown that children are more likely succeed if they have mentors and ideals in their lives.
"In honor of the Make A Difference to Children month, we hope to show children that we care about them and their future," says Nitza Lopez, Social Services Director. "We serve many children through our programs, but they may not always be aware of the assistance we provide. By encouraging kids to participate in an activity, we hope to inspire involvement and showcase their achievements. Sometimes even the smallest acts can make a big difference, and this special month is the perfect opportunity for all of us to have a positive impact on a child's life."
FISH, the islands 'neighbors helping neighbors' social service organization, plays an important role throughout southwest Florida because of the assistance offered, not just to residents of the islands, but also to the workforce and visitors. Their Food Pantry is a vital service for many households, especially those with children who are having a difficult time making ends meet as inflation escalates at the grocery store and gas station. Many participants of the Food Pantry program also use the FISH Backpack Program which provides nutritious, kid-friendly supplemental food and snacks for children year-round, including extra during school breaks. Through the Backpack Program, students receive nutritious, easy to prepare, and great tasting foods, on a weekly basis. Last year, FISH began a supplemental "fresh meal" add-on to the program that provides a well-balanced meal kit that families can easily prepare and enjoy together. Not only are participating children spending quality time with family members, but they are also learning important life skills – problem solving, planning, organization, appreciation, and of course, cooking – that help them develop and grow. Other youth programs offered by FISH include assistance with tutoring, scholarships for summer camps and other learning programs, holiday assistance and back-to-school supply and clothing assistance. Back-to-school supplies are currently being accepted at the FISH Walk-In Center through the end of the month and will be distributed to those in need early August.
If you, or anyone you know, are experiencing a difficult time providing for or connecting with your child, please reach out to FISH OF SANCAP for assistance and resources. For additional information on the FISH organization and their programs and services, please contact Maria Espinoza, Executive Director at 239-472-4775 or visit their website at www.fishofsancap.org.