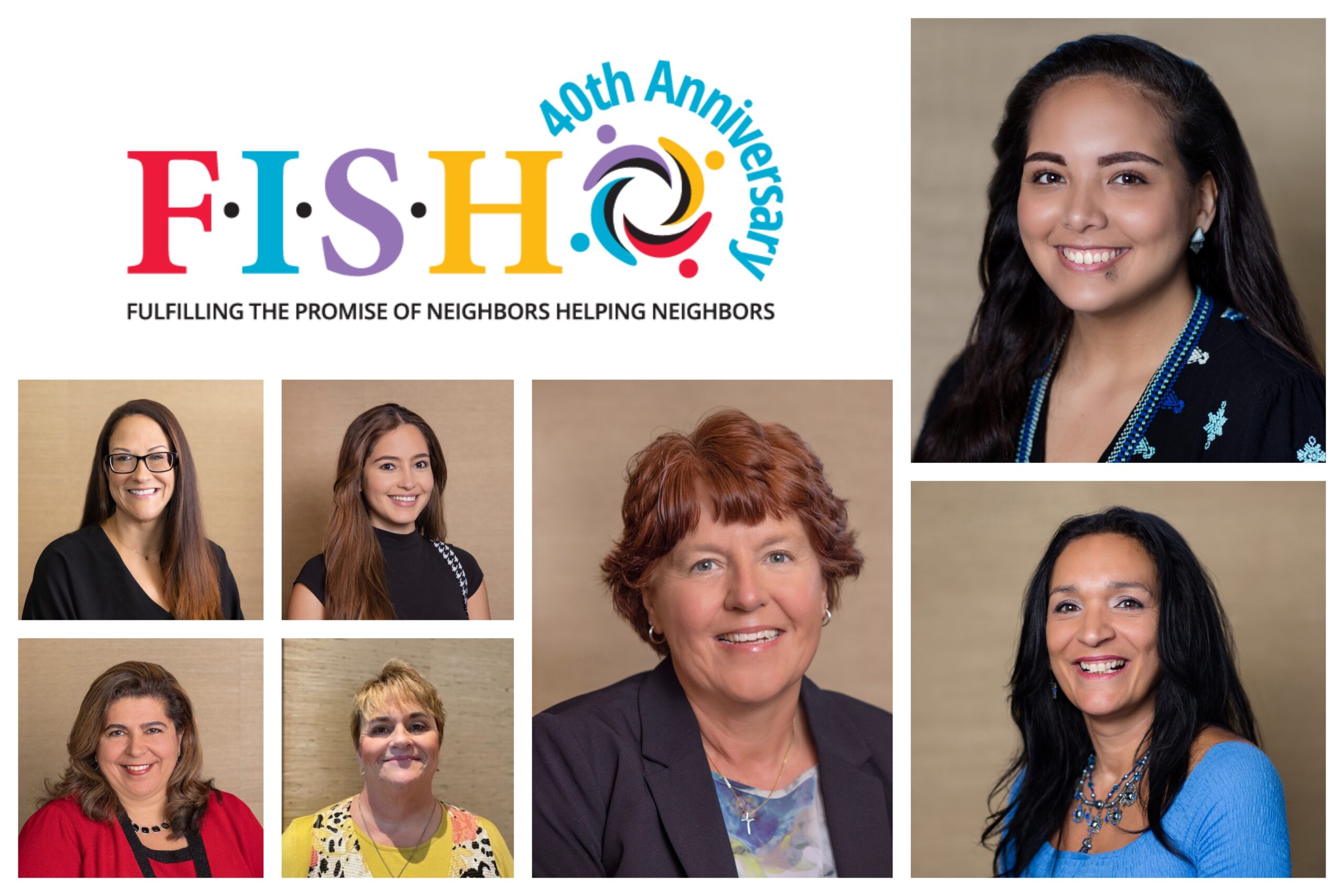 In celebration of National Nonprofit Day on Aug. 17, FISH OF SANCAP is recognizing the positive impacts nonprofits make by showcasing those who make a difference in our community.  Beginning Aug. 15-19, FISH will display information at their Walk-In Center and Food Pantry about the importance of nonprofits and why their dedicated team chooses to work in the nonprofit sector.
Nonprofits play an important role in building and sustaining strong communities. They inspire others by creating meaningful ways to engage individuals and connect them to the nonprofit's mission and core values. According to the Independent Sector, 'the nonprofit sector – 10 percent of the American workforce or 11.4 million jobs – is the third largest workforce in the U.S., behind retail and manufacturing".
"At FISH, we are proud to work with many wonderful nonprofit organizations within our region," says Maria Espinoza, Executive Director, FISH. "Working across our nonprofit network provides more insight into the issues facing our community and how we can use our individual strengths to amplify our impact."
FISH, the islands' 'neighbors helping neighbors' social service organization, plays an important role throughout southwest Florida because of the assistance offered, not just to residents of the islands, but also to the workforce and visitors. FISH has been helping island neighbors on Sanibel and Captiva for 40 years and has evolved dramatically both in terms the services they provide and the people they serve. FISH is proud that over 93% of each dollar spent goes directly to programs and services that enrich the Southwest Florida Community. As a social service organization, FISH has been ground zero, in recent years, for regional and global disasters from Hurricane Irma to the water quality crisis to ongoing impacts of COVID for those in need. In 2021, FISH answered 25,798 service requests. FISH looks forward to the next 40 years, and beyond, of serving their island neighbors thanks to the support of their community.
"We are honored to be one of Sanibel and Captiva Islands nonprofit organizations that supports everyone on our islands. We want to emphasize that FISH is here to help with information, referrals, and assistance through our programs and services," continues Espinoza.