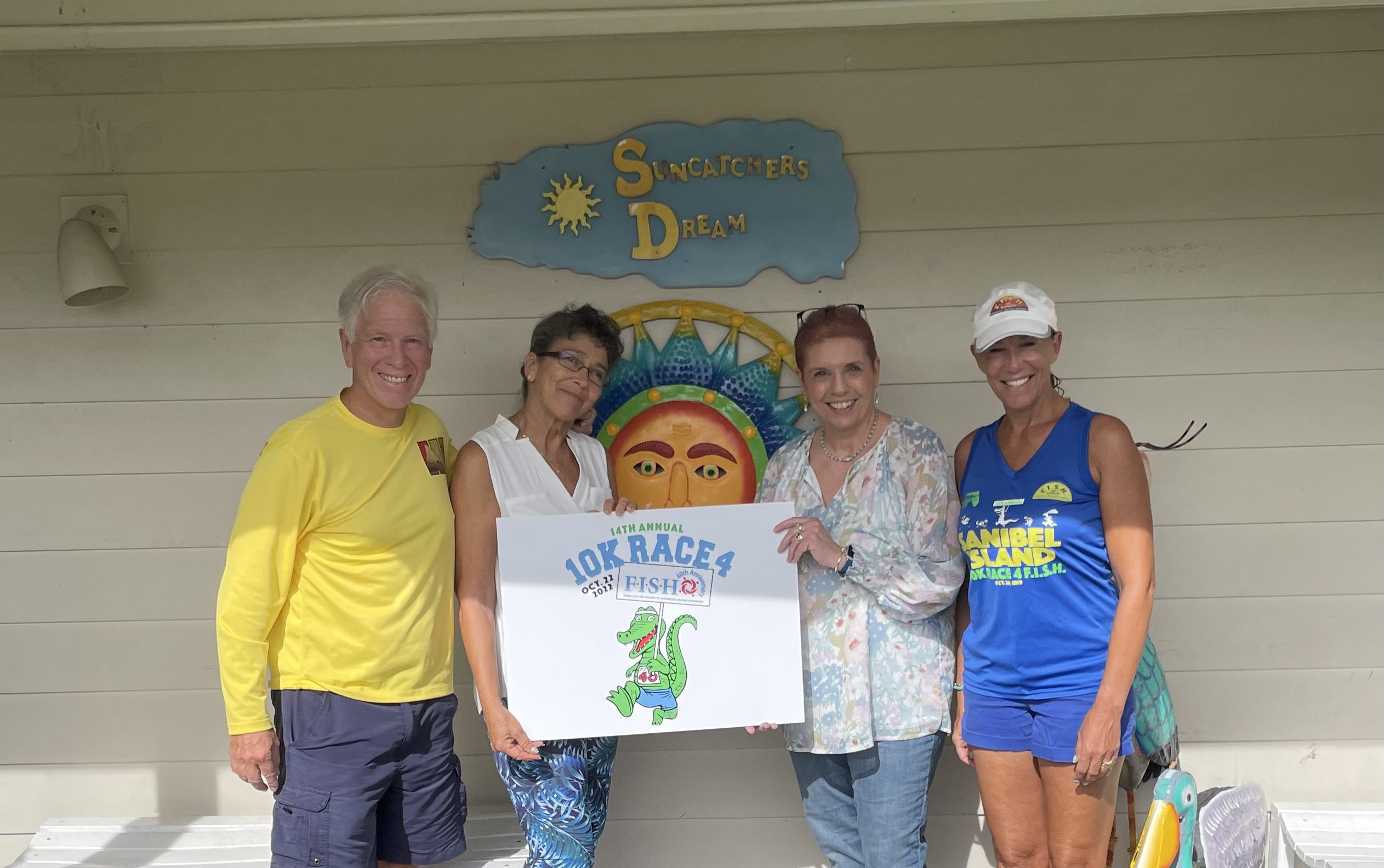 Suncatchers' Dream is proud to sponsor the 10K Race 4 F.I.S.H., an annual fundraising event to benefit FISH OF SANCAP, the islands' wrap around social services agency. "FISH provides so many needed services for our community," says Dan Thompson, Proprietor. "It's an honor to partner with them and provide support for all they have to offer."
Dan fell in love with Sanibel on his first trip to the island and his love of the island community is reflected in the merchandise at his store location on Tarpon Bay Road as well as his online shop. There visitors will find beautiful, artistic, functional and reasonable gifts. The unique selection of gifts feature artists from Sanibel as well as all over the country and abroad.
Suncatchers' Dream delights the senses with handmade wood boxes, spectacular glass, painted steeldrum, exclusive jewelry, kitchen accessories, tiles, candles, spinners, chimes, our famous catnip and, of course, suncatchers for the window or garden! For additional information, visit http://www.suncatchersdream.com/.
"We are so pleased to have the support of Dan and his team at Suncatchers' Dream," said Nicole McHale, Chair of the 10K committee. "They are constant supports of our race and we cannot thank them enough for their advocacy and partnership."
On October 22, the 14th Annual 10K Race 4 F.I.S.H., scheduled as an in-person and virtual event will start at 7:30 a.m.  The race, held in conjunction with the Fort Myers Track Club, is the only foot race on Sanibel Island.  Registration is currently open for the event at ftmyerstrackclub.com.
FISH has been assisting islanders since 1982 as a 'neighbors helping neighbors' organization and now offers over 30 programs and services. Ranging from food programs to financial assistance with rent or medical bills; senior programs to prevent isolation and other supports for aging-in-place, FISH has something for everyone. For additional information on the FISH organization and their programs and services, please contact Maria Espinoza, Executive Director at 239-472-4775 or visit their website at www.fishofsancap.org.
For additional information on the 10K Race or if you are interested in sponsoring the event, please contact Nicole McHale at noel2me@icloud.com or Diane Cortese at Dianerc10@gmail.com, Race Committee Chairs.