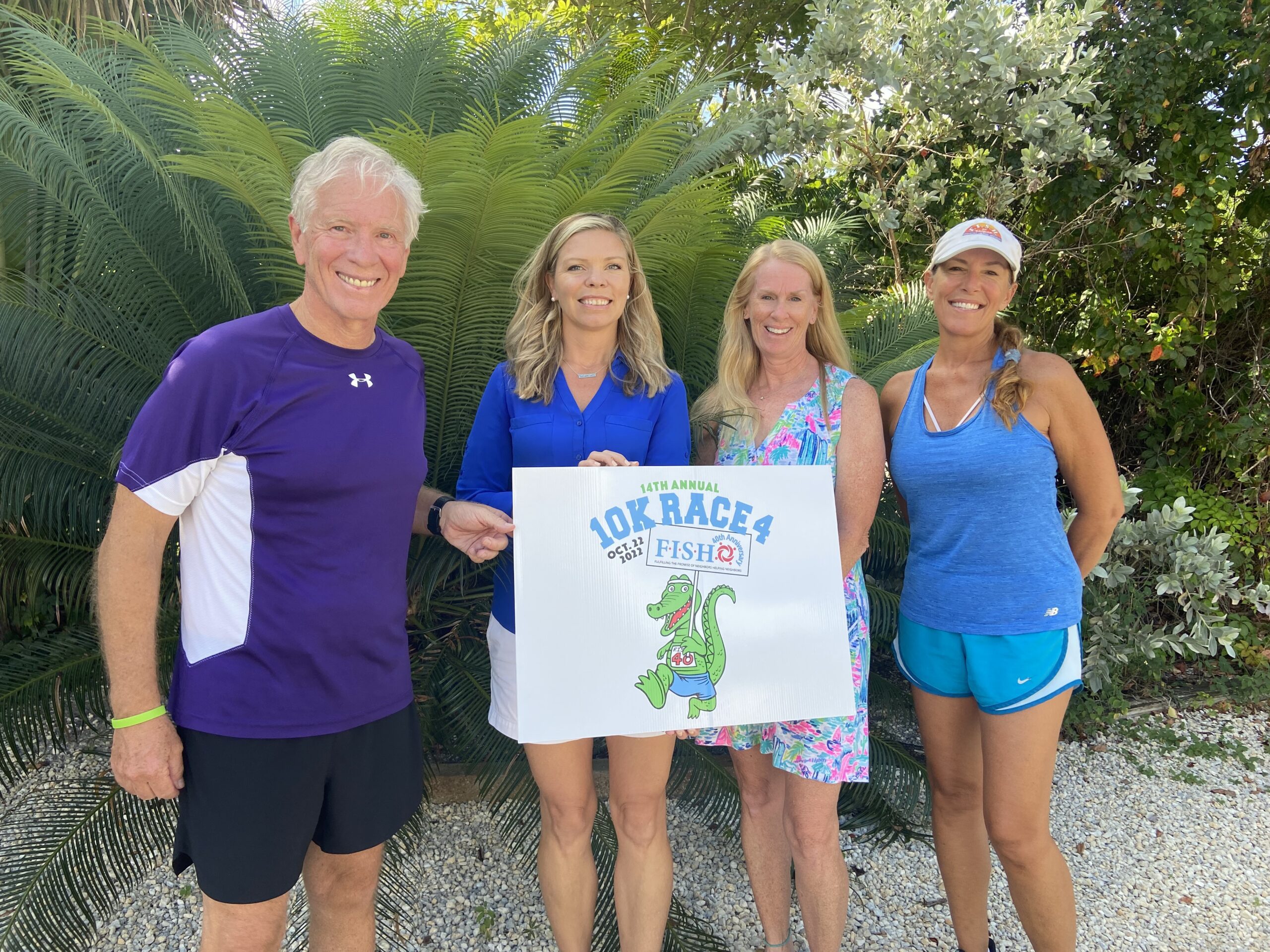 Coastal Vista Design actively gives back to the community through involvement in charity sporting events and financial donations to local organizations like FISH of SANCAP. They are a Sanibel-based landscape architecture studio established in 2016 by Leigh Gevelinger. Her passion for community service began while she was a student and has been able to continue her involvement through her company.
Coastal Vista's design approach is rooted in deep appreciation for south Florida ecosystems and a thorough knowledge of the unique challenges of coastal subtropical design. They guide clients through a collaborative design process to achieve distinctive landscapes which fulfill client visions and celebrate coastal Florida living. Their team is experienced with all phases of design, from permitting to installation to create remarkable outdoor spaces that celebrate south Florida coastal living. "It's great to have the support of Coastal Vista as a 10K sponsor," says Nicole McHale, FISH 10K Committee. To learn more about Coastal Vista Design, visit coastalvistadesign.com or call 239-558-4610.

The 10K Race will begin at 7:30 a.m. on October 22 as an in-person event, with an option to participate virtually. Registration is open for the event at ftmyerstrackclub.com. For additional information on the 10K Race or if you are interested in sponsoring the event, please contact Nicole McHale at noel2me@icloud.com or Diane Cortese at Dianerc10@gmail.com, Race Committee Chairs.