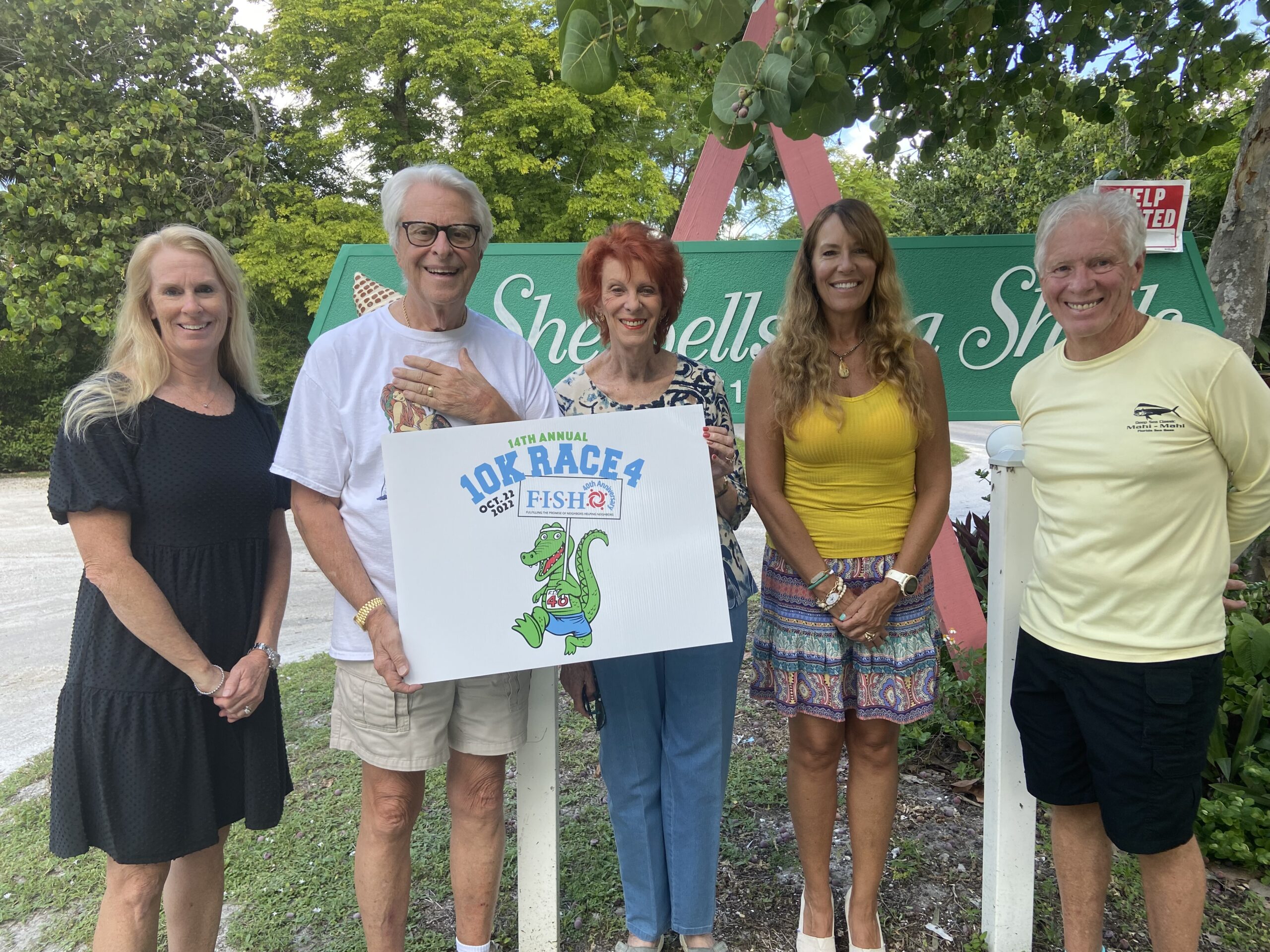 Sea Sells Sea Shells signed on to support FISH OF SANCAP as a 10K Race Sponsor of the 14th annual road race. "David and Anne Joffe are so supportive of FISH and the 10K Race," says Nicole McHale, Co-Chair of the 10K committee. "We are thankful to have their continued support." The 10K Race will begin at 7:30 a.m. on Sat. Oct. 22 as an in-person event, with an option to participate virtually. Registration is currently open for the event at ftmyerstrackclub.com.
She Sells Sea Shells is an award-winning family owned and operated business since 1976 on Sanibel Island open 365 days a year. An Ocean Boutique including an eclectic inventory of shells and exotic sea life, jewelry, books, craft supplies, clothing and the most extensive collection of handmade shell crafts and ornaments including novelties, animals and flowers. For additional information, visit sanibelshellcrafts.com.
The Joffe Family is proud to have a positive impact on Sanibel Island. Giving back to the community is a core value of She Sells Sea Shells and has been an ongoing practice for all its successful years on Sanibel. "FISH is such an outstanding group that helps individuals when they need it most, and we're happy to support in any way we can," says Anne Joffe, Sea Sells Sea Shells.
FISH has been assisting islanders since 1982 as a 'neighbors helping neighbors' organization. Ranging from food programs to financial assistance with rent or medical bills; senior programs to prevent isolation and other supports for aging-in-place, FISH has something for everyone. For additional information on the FISH organization and their programs and services, please contact Maria Espinoza, Executive Director at 239-472-4775 or visit their website at www.fishofsancap.org.
For additional information on the 10K Race or if you are interested in sponsoring the event, please contact Nicole McHale at noel2me@icloud.com or Diane Cortese at Dianerc10@gmail.com, Race Committee Chairs.