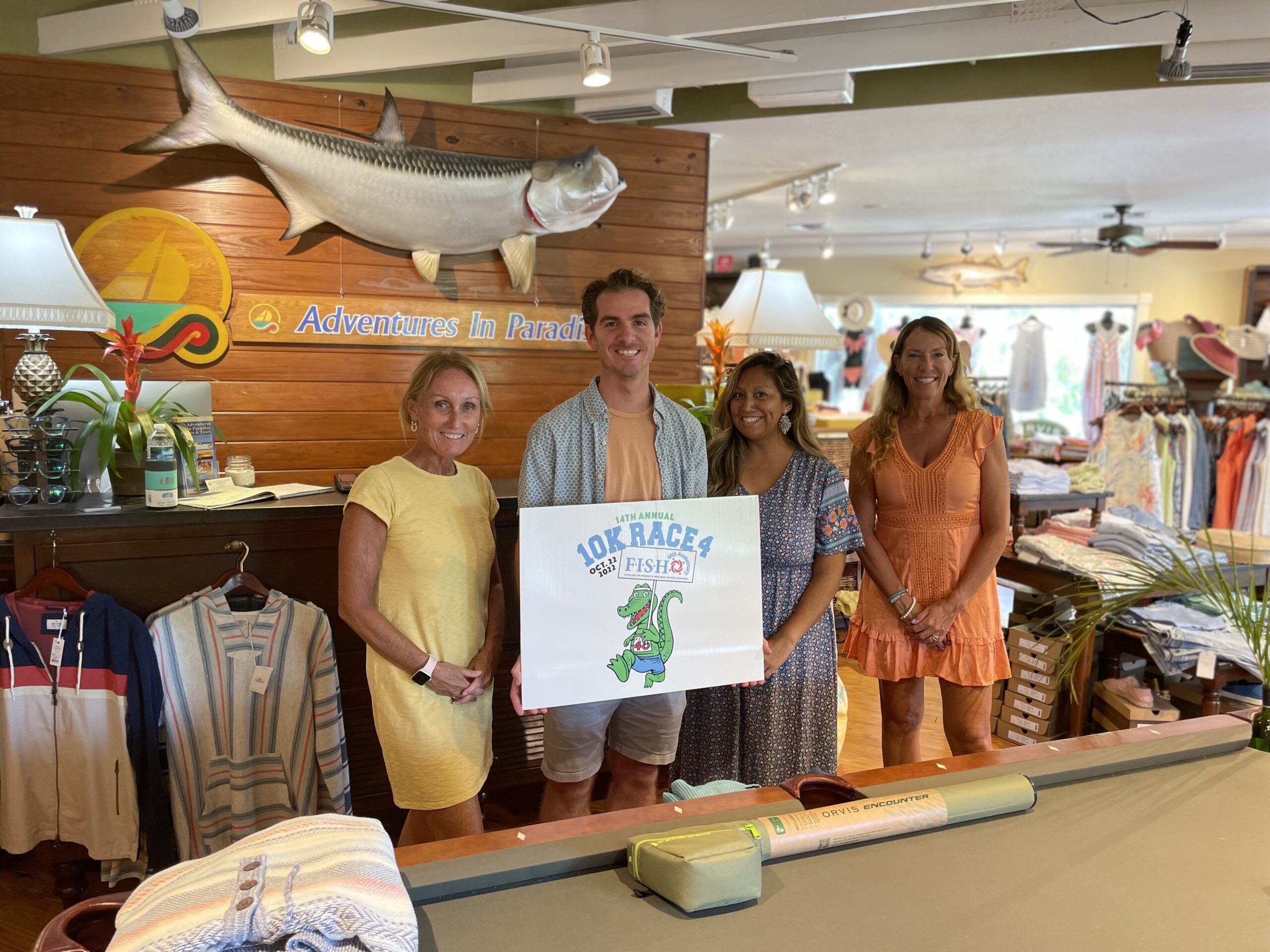 Adventures in Paradise is pleased to announce their sponsorship of the 10K Race 4 F.I.S.H. Owned and operated by the Stewart family on Sanibel and Captiva Island since 1986, Adventures in Paradise Cruises & Tours hopes to show everyone just how amazing the islands of Sanibel and Captiva are and why they fell in love with the sea. Through their adventures many have discovered dolphins, manatee, sea horses, osprey, and pristine beaches brimming with shells, shells, and more seashells! The waters of Sanibel and Captiva provide for some of the world's best boat cruises, and some of the best fun-filled adventures to be had. To learn more about Adventures in Paradise, visit adventureinparadiseinc.com.
"We are thrilled to welcome Adventures in Paradise to our sponsor family," says Nicole McHale, 10K Committee Co-Chair. "They are so generous to not only sponsor our event but also provide much needed support as their team sets up and watches over the water stops along the 10K route. We cannot thank them enough."
The 10K Race will begin at 7:30 a.m. on October 22 as an in-person event, with an option to participate virtually. Registration is open for the event at ftmyerstrackclub.com. For additional information on the 10K Race or if you are interested in sponsoring the event, please contact Nicole McHale at noel2me@icloud.com or Diane Cortese at Dianerc10@gmail.com, Race Committee Chairs.
FISH has been assisting islanders since 1982 as a 'neighbors helping neighbors' organization with food programs, financial assistance with rent or medical bills, senior programs, children's programs and more. For additional information on the FISH organization and their programs and services, please contact Maria Espinoza, Executive Director at 239-472-4775 or visit their website at www.fishofsancap.org.