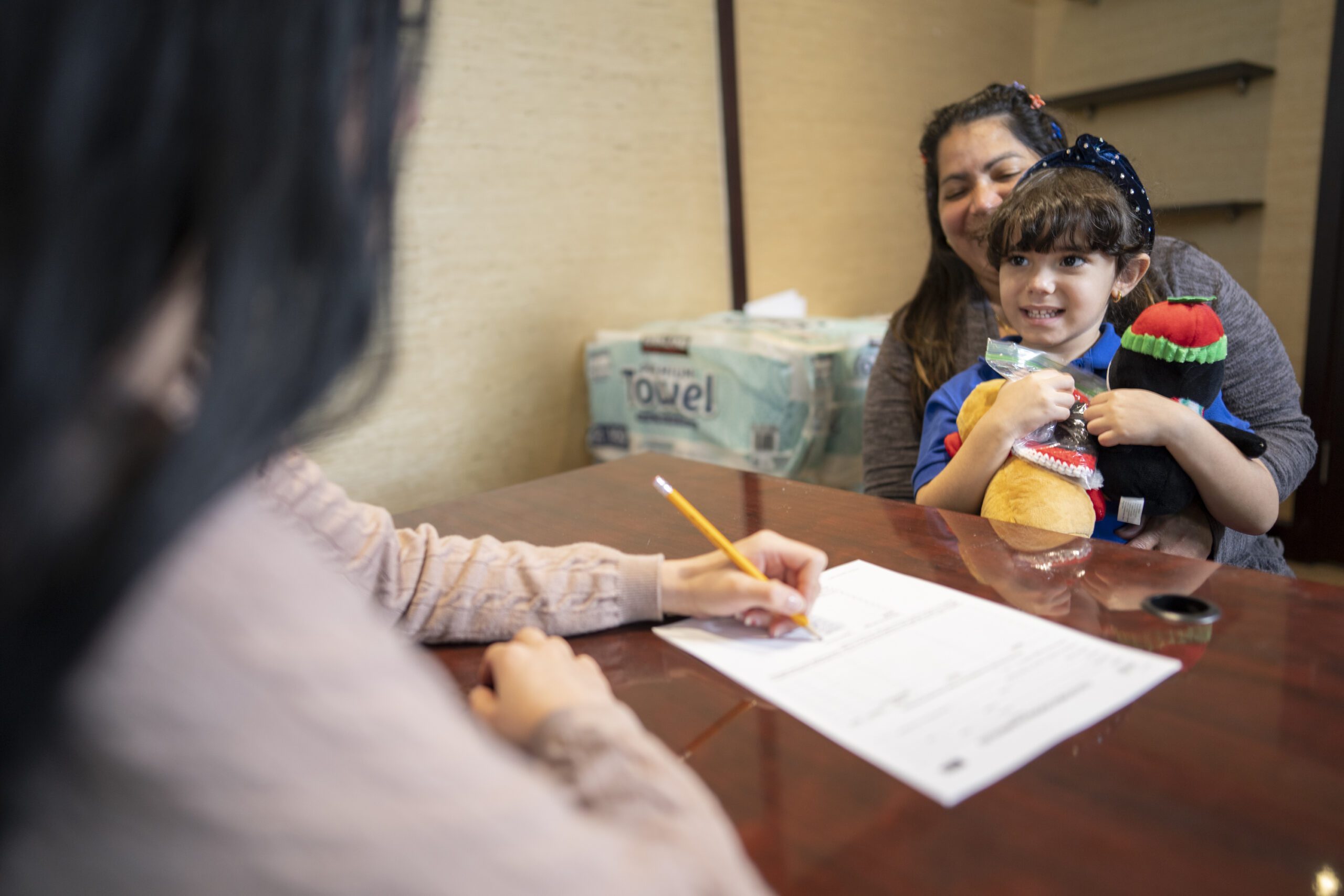 Since the date of Ian's landfall, we've been a 'boots on the ground' agency, assisting islanders navigate their way to recovery. Through generous support of donors and grants, we are able to help those that qualify offset some of financial burden caused by the destructive storm. Below are a few examples of the many households we've assisted through the end of 2022. As many are just now discovering what will/will not be covered by insurance, if they are/are not approved for an SBA loan, and/or if their appeal(s) for FEMA are approved, we anticipate additional requests for financial assistance throughout 2023. In addition to emergency financial assistance, we are also assisting with supplies for rebuilding, furnishings, mattresses, food and cleaning supplies, gift cards, referrals, application filings and more!
A woman working in the hospitality industry at a managerial level for 13 years lost her job after Hurricane Ian. She also lost her vehicle and her home suffered damage to the roof. After remediation, she and her husband are able to stay in their home while they wait for roof repairs. Her husband is disabled due to illness and only receives minimum SSI benefits. She applied for FEMA assistance and was awarded a minimal amount, but has yet to be approved for anything else.
A single woman who worked in retail on Sanibel lost her job due to Hurricane Ian. The apartment where she lives was flooded, and it took weeks before she could clean it due to interior mold growth, from which she contracted pneumonia and spent a few days in the hospital. She received a small payment from FEMA, and with the help of friends was able to clean her apartment and spray for mold, since she is now residing in the unit.
A single man living on Sanibel didn't evacuate for Ian, and spent a few days stranded on the Island. During the storm he fractured his ankle while trying to stay above the water level. His home was destroyed by storm surge, and he lost his vehicle. As a server in the food industry, he also lost his employment on Sanibel, at least until the restaurant re-opens. He received an electric scooter from a FISH community partner which helped him in getting around. While his foot is healing, he is continuing his physical therapy appointments and now hoping to apply for work with other restaurants as they begin to open up on Sanibel.
A married couple with two young children worked for 10 years at a restaurant on Sanibel. The couple lost one of their vehicles, and their house suffered a lot of damage. They did not have any savings to secure temporary housing, so they are staying in their damaged home, using only part of it, until repairs can be made, while trying to stay current with their bills. The wife drives their only vehicle to Fort Myers daily for work, which the husband has been able to find odd jobs on Sanibel, using a bike provided by FISH for transportation.
In addition to our emergency financial assistance, we continue to offer programs representing our four major pillars – Food, Island Based Education, Social and Senior Services, and Helping Hands. Some programs, such as food distribution, have been ongoing since Ian's landfall while others have recently re-started – Meals-by-F.I.S.H., VITA and Equipment for loan. We will continue to roll out our traditional programs while simultaneously offering Long Term Recovery Services to our community members, many of which have never had to ask for assistance before. Our islands will be, in many ways, forever changed by this past year. We have stood by Sanibel and Captiva for more than 40 years and we will continue to serve as your island social service organization now and in the future.
For those interested in learning more about FISH, please visit their website and social media pages to see firsthand how the agency works to better the community and particularly their response to the Ian disaster. To learn more about hurricane recovery and other services of FISH, please contact Maria Espinoza, Executive Director, at (239) 472-4775.