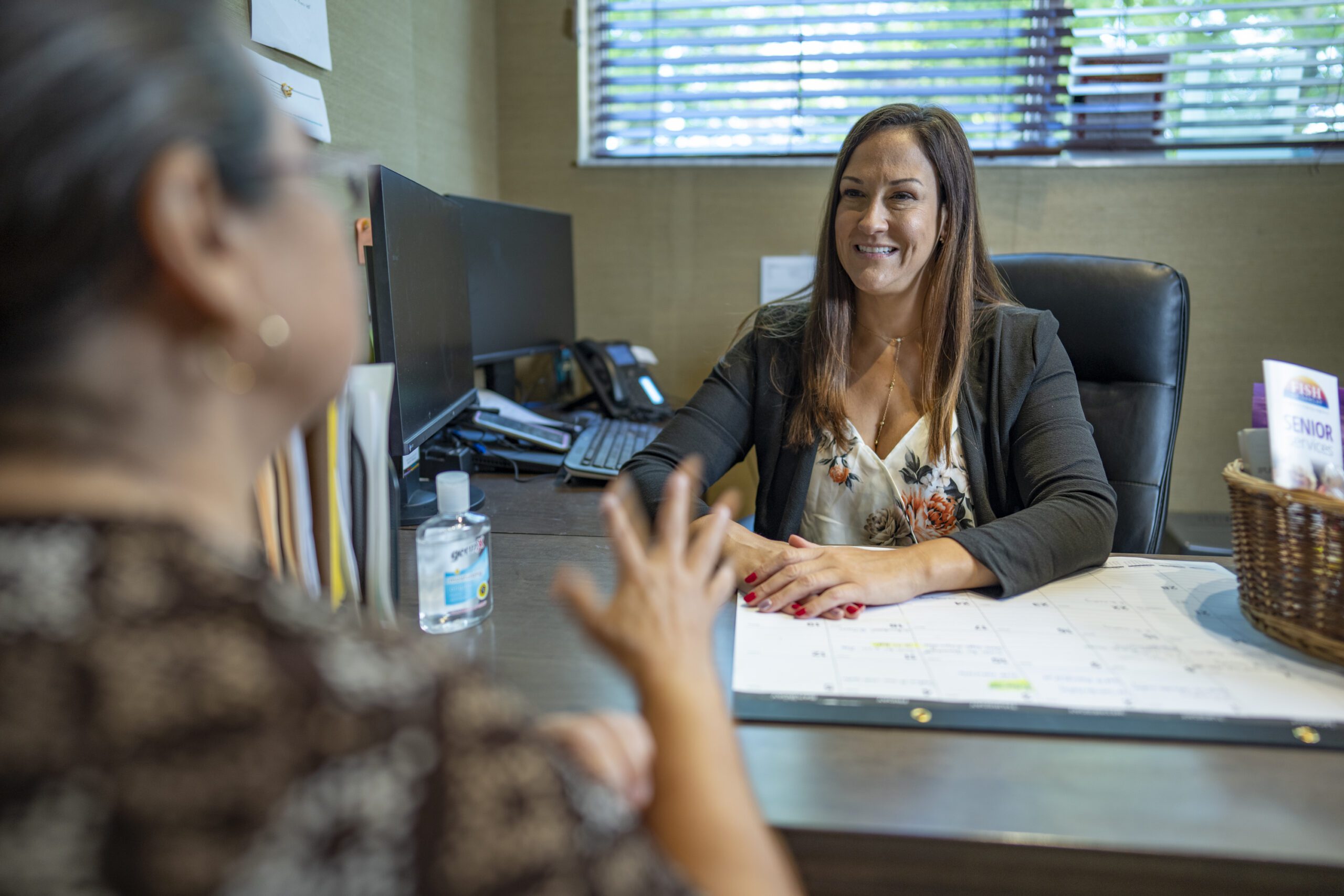 Hurricane Ian is known as one of the most destructive storms in US history and will long be remembered for the devastating damage to Lee County's coast and barrier islands. FISH OF SANCAP, Sanibel and Captiva Islands social service organization, continues to assist the residents and workforce of Sanibel and Captiva islands.
More than eight months after the storm, residents and businesses, including the FISH Walk-In Center and Food Pantry, are still without electricity and running water. "Even though we are facing tremendous obstacles ourselves, we are still providing necessary supplies and resources to those we serve," said Maria Espinoza, Executive Director. "It's a little discouraging knowing that we are coming into the heat and humidity of the summer months, and another hurricane season, but we are working hard to resolve our own building issues while continuing to help our neighbors." The FISH food pantry, located at 2430 Periwinkle Way, has been and continues to provide water, shelf stable food, cleaning and hygiene supplies and more.
FISH is providing all types of assistance for long term recovery to community members. "The struggles are real," says Meghan Overtson. "My home was severely damaged and I'm now deciding whether it's worth it to repair, or if I have to tear it down. The name of the individual in this release has been changed to protect the client's privacy.
Meghan reached out to FISH after learning her insurance settlement was far lower than she expected. "My wind insurance is saying it was the flood that caused the damage, flood is saying it was the wind, and never the two shall meet," continues Meghan. According to a recent story on Bay News 9, 'State data shows that of the more than 700,000 insurance claims from Hurricane Ian, roughly a third have been rejected or remain unpaid. That is despite the fact that insurance companies in Florida are supposed to settle claims within a 90-day window. That window closed in December and yet people are still in limbo.'
Meghan spent time in a shelter after Ian, which she believes landed her in the hospital with pneumonia. Meghan is an older adult who has lived alone on Sanibel for the past two decades. "I wasn't eating properly or getting enough rest," she said. "What started as a cold quickly turned into a persistent cough, shortness of breath and a high fever. It's when my lips started turning bluish that I knew I had a serious thing going on."
After being released from the hospital, Meghan secured a hotel as a temporary living space. "FISH was so helpful to me with the FEMA application and appeal process. It took a while – several appeals — but FEMA finally came through for me. If I didn't have the FISH team on my side guiding me through the process, I probably would have given up and then I don't know where I'd be," she continues. Meghan will stay in the hotel, continue to work with her insurance, and search for sources to help repair or rebuild her home. FISH is providing food and supplies for her health and well-being, and is ready to assist with rebuilding supplies, furnishings and other supports she may need.
"I think the hardest part of this, besides losing literally everything I had, is not being able to see an end in sight," says Meghan. "I feel like I'm going in circles on a daily basis, and most days don't seem to get very much accomplished. At this point, I'm concerned about my mental wellness." FISH is providing resources for Meghan and others that include group and individual counseling. FISH has also connected her with peers to create a support system and social outlet. "I met a really nice lady my age who is going through something similar," continues Meghan. "We all have the same story, but our individual responses and outcomes are different. It's nice to have someone to talk to, compare notes with and bounce ideas off of."
Meghan and her new friend share transportation and are looking forward to joining the FISH monthly luncheon (Friendly Faces) on the island. "I still get sad when I go to Sanibel and see what's left of my home, but now I have something to look forward to and someone to share a meal with." Friendly Faces, a monthly socialization luncheon, was recently reinstated after Ian and will be held on June 13 at the Sanibel Recreation Center, 3880 Sanibel-Captiva Road.
"I'm sure they hear this all the time, but I can't thank FISH enough for the help they continue to provide me. Small or large, FISH covers the needs of everyone and always, I mean always, makes you feel important and heard." For those interested in learning more about FISH, please visit their website and social media pages to see firsthand how the agency works to better the community and particularly their response to the Ian disaster.