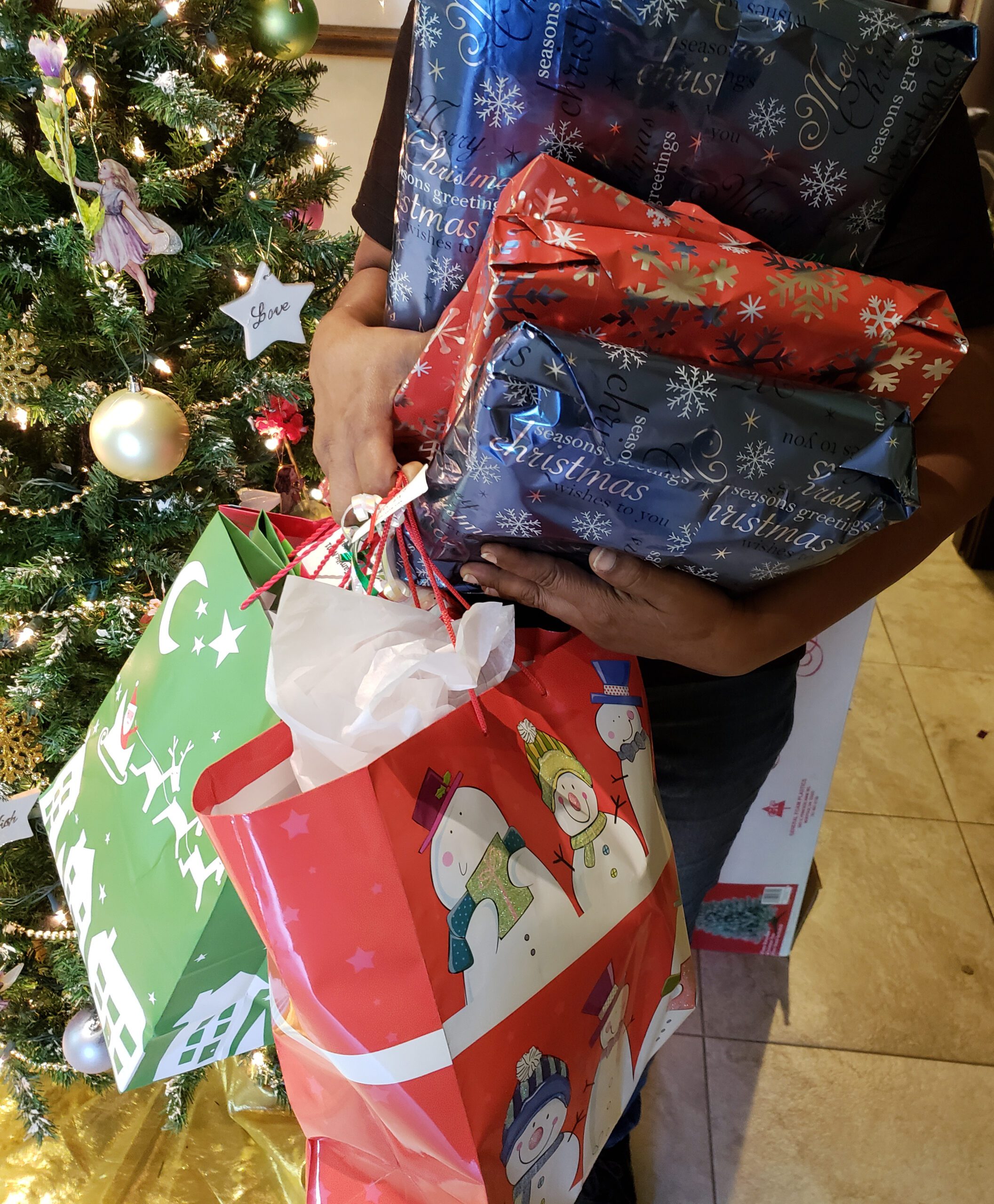 Our Adopt-A-Family program helps make the holidays merrier for island residents and workers by providing holiday gifts for an individual or family.
For those that have come upon challenging times, the holidays can be difficult. Add the current health crisis to the mix, and what is normally a joyous celebration becomes bleak for some. Many FISH clients are underemployed and/or have recently lost income due to the COVID health crisis or other medical emergencies, live on low fixed incomes, or have encountered other circumstances that limit income. Supporting neighbors through the Adopt-A-Family Program is a simple act of kindness that can make all the difference in the world to a neighbor.
The Adopt-A-Family program provides a wonderful team building opportunity for companies, service clubs, youth groups and more. FISH will supply a wish list from Adopt-A-Family clients; from there, the process is simple:
Donors shop for gifts; all items must be new purchases.
Donors drop off unwrapped gifts at the FISH Walk-In Center, located at 2430-B Periwinkle Way, by Friday, December 4th between 8:00a-4:00p
FISH volunteers will be sort, wrap, and deliver gifts to neighbors in time for the Christmas holiday. Volunteers working on this program will follow strict COVID safety measures that include wearing masks, social distancing and frequent use of hand sanitizer.
If you, or someone you know can benefit from this program, please contact us. Individuals and businesses can become an Adopt-A-Family donor by contacting Maria Espinoza at 239-472-4775.