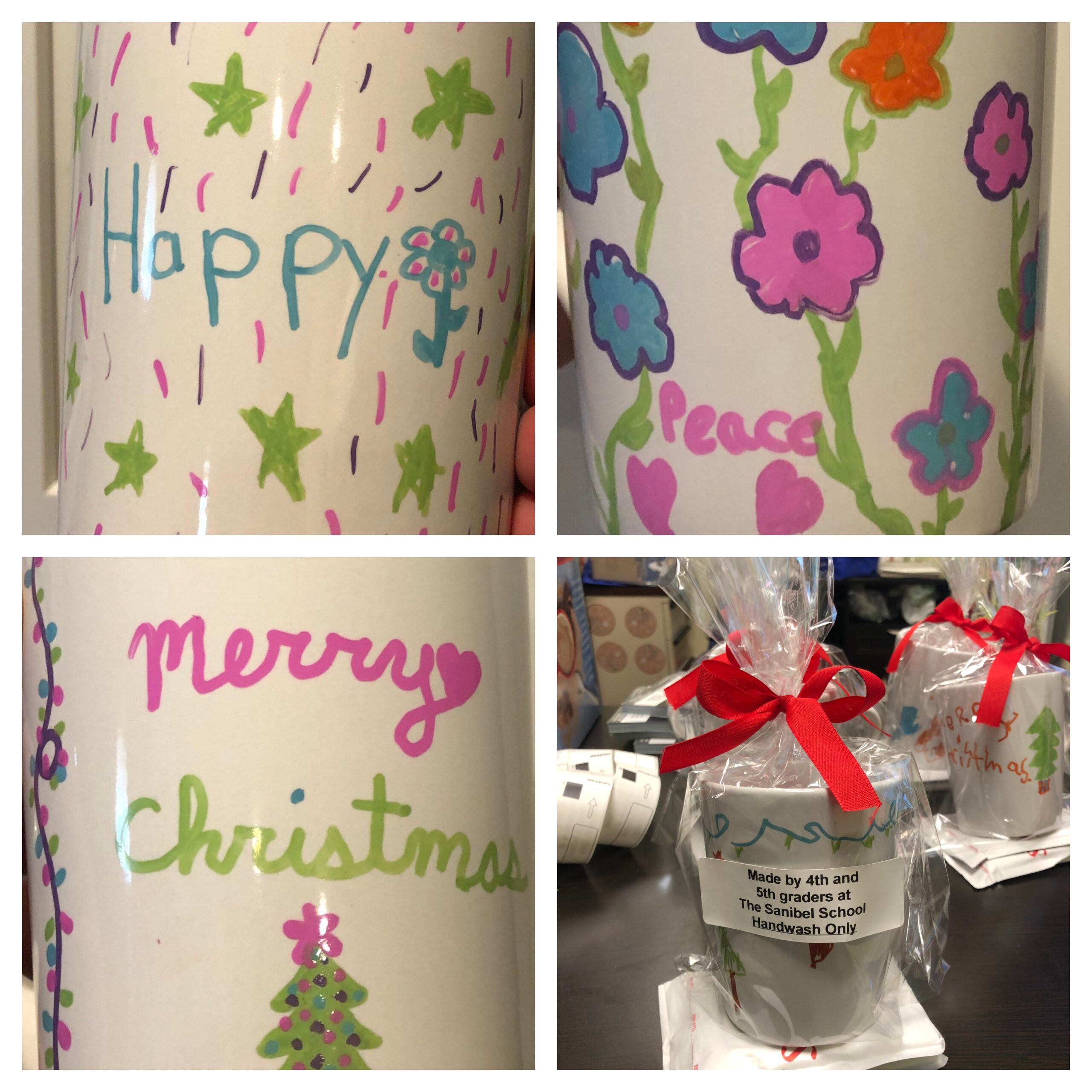 Students in Grades 4 and 5 at the Sanibel School became neighbors helping neighbors by creating Christmas mugs for the FISH OF SANCAP Senior Box Program, now affectionately renamed 'Smile Boxes'.  Distributed monthly, Smile Boxes is a program that launched last year to help combat the growing issue of isolation, particularly among seniors. The program is growing, with over 30 boxes distributed in December 2020.
Inspired by the current subscription box trend where participants receive boxes of products and goodies regularly, FISH volunteers deliver these to islanders on a monthly basis. Contents may include items like, activity books (crosswords, word searches, etc.), cards, puzzles, soaps, DIY gardening kits, candles, crochet/knitting kits, comfy socks, handheld back massagers, stationery sets with stamps, and even healthy (but sweet) treats.
If you are interested in assisting with this program or know someone who would benefit from the program, please contact Susan Alexander at the FISH Walk-In Center, 239-472-4775.