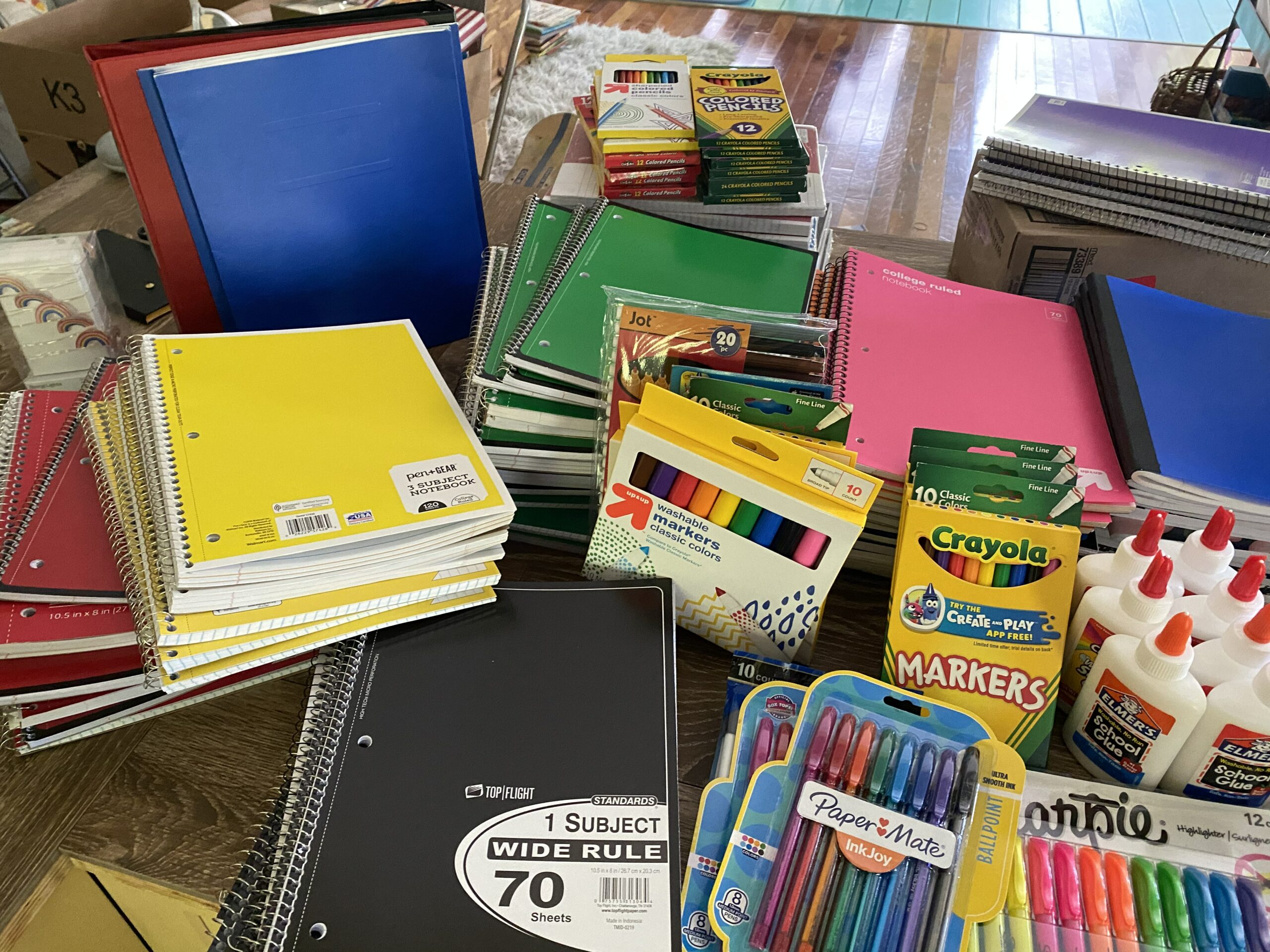 FISH OF SANCAP announces their Back-to-School Supplies Drive for the 2021/2022 school year. Beginning June 28 through July 25, members of the community can drop off basic school supplies between 9:00am-4:00pm at the FISH Walk-In Center located at 2430-B Periwinkle Way, Sanibel. Items such as paper, glue sticks, pens, pencils, rulers, notebooks, etc. are requested. The organization is also accepting new socks and underwear for boys and girls in grades K-12, as well as cash donations, to ensure enough supplies are available on distribution day. Please contact Maria Espinoza, 239-472-4775, for additional information.
Last year, the FISH supplies drive assisted over 130 students and the organization expects an increase in requests this year. "We are extremely grateful to our community partners for their assistance and contributions for our upcoming school supply drive," states contact Maria Espinoza, FISH Assistant Executive Director. "With the support of businesses, service clubs and individuals, students will feel confident and organized for the school year."
"Our neighbors are still trying to catch up financially from strain caused by the COVID crisis," states Espinoza. "Many students will be returning to in-person learning this August, and having the right supplies can help them feel more prepared and less anxious as they re-enter the on-campus learning model," says Maria. Families who are in need of back to school supplies are encouraged to contact FISH at 239-472-4775. Distribution of supplies will take place July 26-30 at the Walk-In Center.
Financial assistance for specialized equipment, scientific calculators, SAT prep books, instruments, clothing and school uniforms and more is available to those showing a financial need. Please contact FISH for information. For additional information on FISH programs and services please visit www.fishofsancap.org.