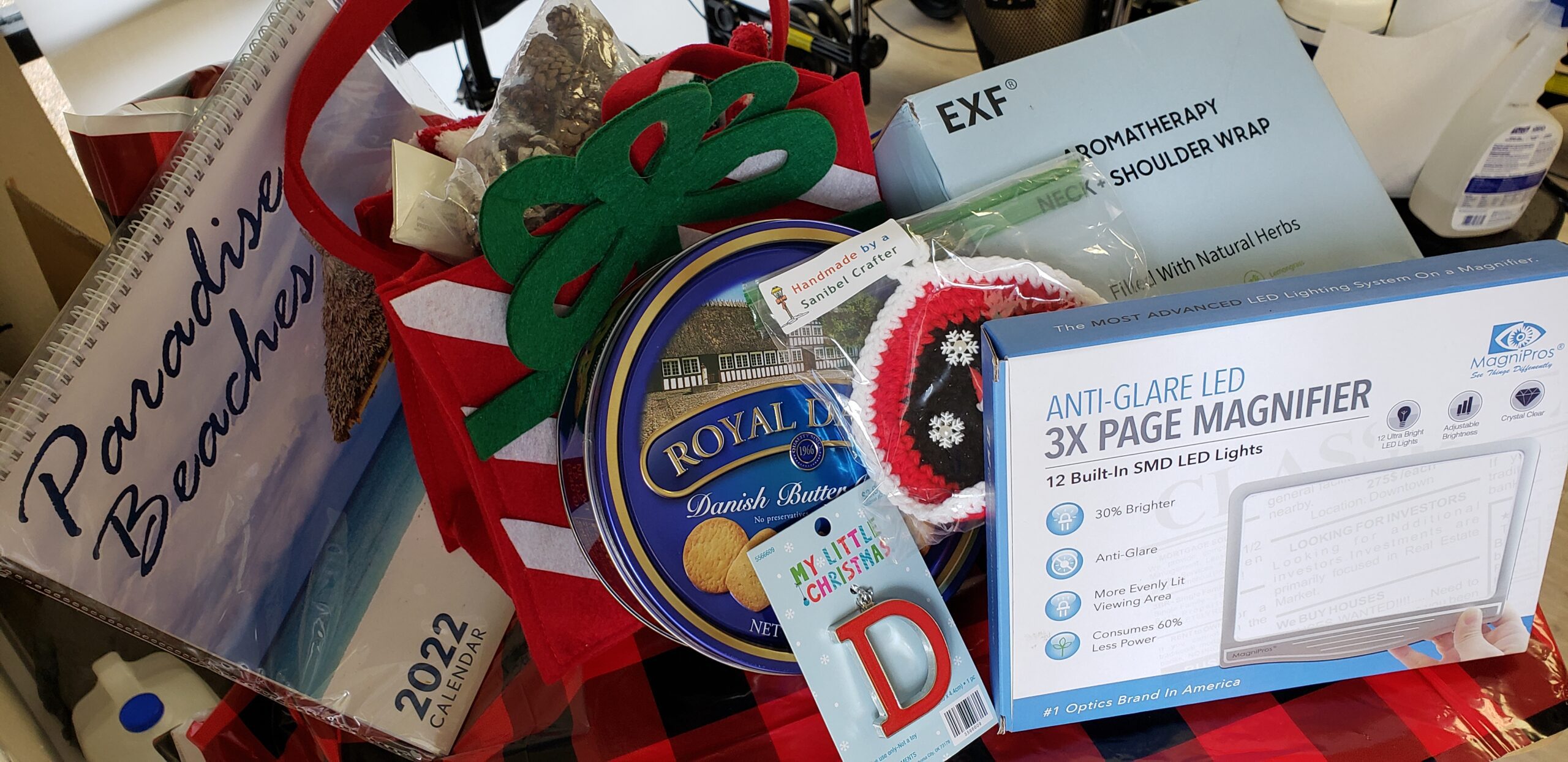 Beginning in August of 2020 at the height of the COVID-19 health crisis, FISH introduced Smile Boxes, a program to brighten the spirits of island neighbors, particularly during a time when many were spending more time isolated at home as a safety measure. The program has since increased in popularity and has doubled in size.
The inspiration for the boxes comes from the subscription box trend where participants receive boxes of products and goodies regularly by mail. The boxes are often themed toward time of year and contain gifts, projects and activities for recipients to do throughout the month; household items, crafts and sometimes a sweet treat. Recipients receive their Smile Box on the second Friday of each month, hand delivered by a FISH volunteer.
FISH realized its positive impact on the community from the many notes of thanks and, of course, smiles it produces. As written in a thank you note FISH received, "Many thanks for the surprising gift packages…The picnic set is already in our hurricane box with canned goods. Reminds of many past holiday picnics with my Ohio family." The recipient also added, "the [Meals by FISH] have been so welcome. And the drivers/deliverers are often the only people we see, especially with the snow birds gone."
FISH was founded by a group of neighbors 40 years ago who sought to make the islands better through acts of kindness. Today, with over two-dozen programs and services, it is a full wrap-around social service agency. However, as it has grown to meet the evolving needs of the islands, the organization remains true to its roots as a group of 'Neighbors Helping Neighbors'.
FISH invites additional participants to join the Smile Box program. If you know someone who would benefit from the program, please contact the FISH Walk-In Center, 239-472-4775.