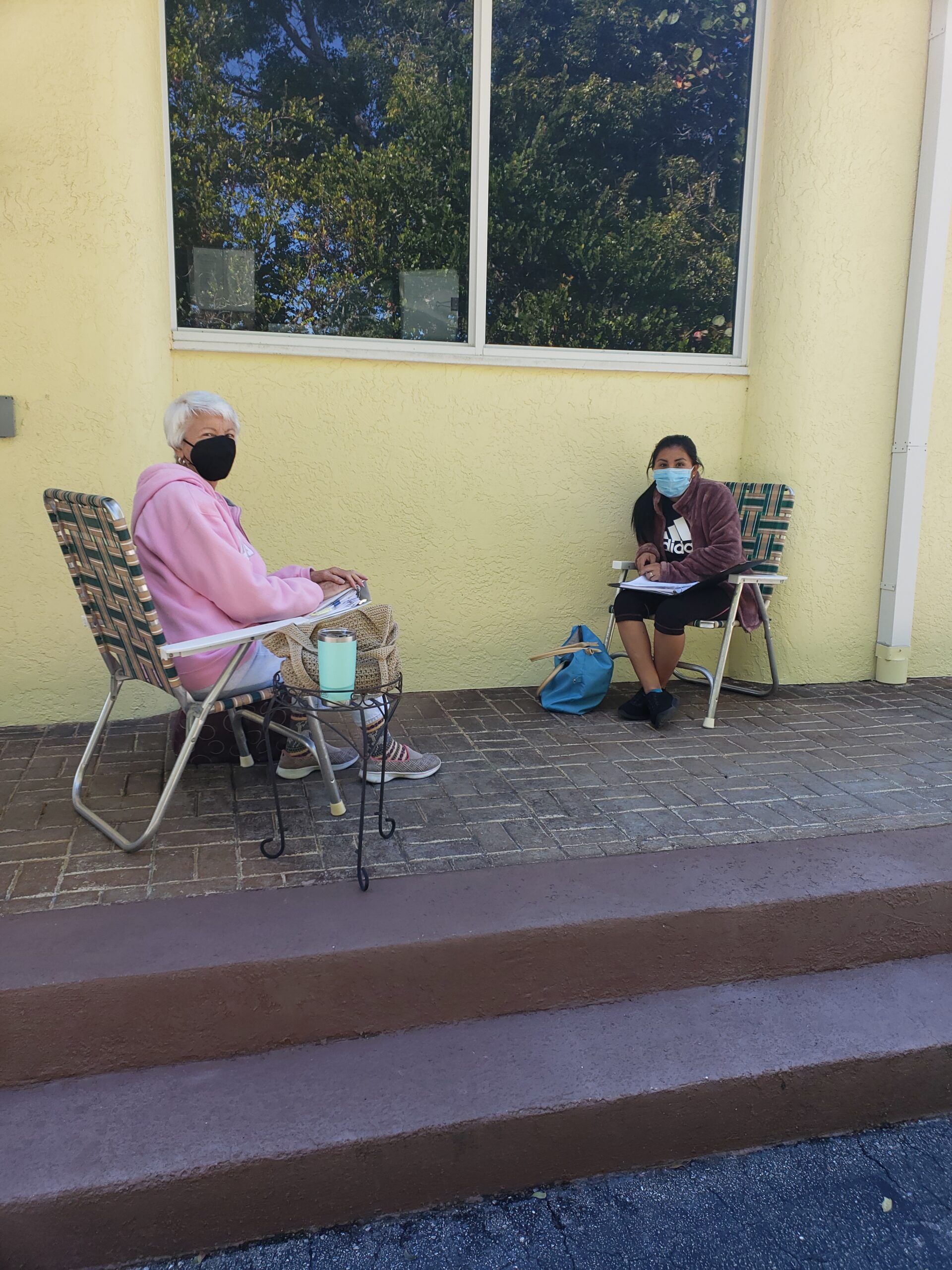 FISH OF SANCAP has been assisting islanders since 1982 as a 'neighbors helping neighbors' social service organization. Over the last 40 years, FISH has grown to offer over 30 services ranging from food programs to financial assistance with rent or medical bills; educational workshops and youth programs; senior programs to prevent isolation and other supports for aging-in-place, and more. FISH offers something for everyone.
FISH's Helping Hands program, which provides emergency financial assistance, is one of their most critical programs offered. Through this program, islanders in crisis can request assistance with rent, utilities, medical or other essential bills.
Carmen Perez, whose name has been changed for client privacy, is a single middle-aged woman working over 50 hours per week on Sanibel. Carmen moved with her husband to Fort Myers, where he worked in construction, and she picked up work as a housekeeper. Things were looking up, or so Carmen thought.
While they didn't have disposable income, they were able to keep up with bills and feed their family. However, when things between Carmen and her husband started to become turbulent again, she reached out to FISH for help. Upon meeting with the FISH Social Services Director, Nitza Lopez, Carmen said that she felt 'broken', having endured many personal hardships, including an abusive relationship.
Nitza immediately jumped to action starting first with ACT, a nonprofit working with families involved in domestic violence, to ensure the safety of Carmen and her children. Next, were the meeting the family's basic needs. Nitza enrolled Carmen in the food pantry to make sure there was food on the table. FISH was able to assist with rent and the first month of utilities so Carmen and her children could move out into an apartment of their own. The children now receive food backpacks weekly with kid-friendly foods packed just for them, and the family was able to have a bright holiday season through the holiday food baskets and adopt-a-family gift program.
Carmen is working hard at long-term self-sufficiency through education. Although she works full time, Carmen visits FISH twice weekly to receive ESOL classes to improve her English skills and progress in her future career ambitions. Carmen's children also receive tutoring assistance through FISH for their academics and after school care while their mother is taking her English classes. Carmen's hopes to continue to enhance her education and someday work as a computer technician.
"Cases like Carmen's are challenging for so many reasons," says Nitza Lopez, Social Services Director, FISH. "We have built a connection—I was the first person she shared her story with, and we keep in touch on a regular basis. FISH is fortunate to be able to offer so many services to those in crisis. We're so grateful we can help her through life's struggles and be part of her personal and professional growth journey."