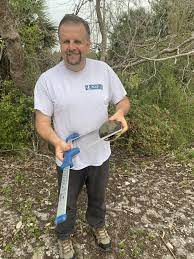 Islanders, friends and family are invited to the community-wide FISH OF SANCAP Friendly Faces Luncheon, scheduled for Tues., June 13 beginning at 11:00am. Lunch, prepared by The Sanibel Deli, is complimentary to participants.
The Friendly Faces luncheon has been a tradition offered by FISH for many years that has been postponed since Ian's landfall. "We are thrilled to bring back our luncheon and to reconnect with community members we haven't seen for a while," says Erika Broyles, Senior Services Director, FISH. "Friendly Faces is a great way to catch up with friends and make new connections – something we've missed since so many have been displaced by Hurricane Ian. We cannot wait to see all your smiling, friendly faces!
The monthly luncheon will be held at the Sanibel Recreation Center located at 3880 Sanibel-Captiva Road, Sanibel and a virtual option will also be provided. Reservations and meal choices are required by Fri., June 9 to the FISH Walk-In-Center, 239-472-4775. Zoom instructions for those joining virtually will be provided with RSVP. Unfortunately, there will be no meal delivery available for virtual participants.
Guest speaker Chris Lechowicz, a herpetologist, and the Wildlife & Habitat Management Program Director at SCCF, will discuss the post hurricane impact on the islands' wildlife. Chris, who grew up on the southwest side of Chicago, had a strong interest in nature at a very young age, especially with amphibians and reptiles. His passion for all things slimy and scaled led him to the Chicago Herpetological Society where he was mentored by numerous knowledgeable members and visiting scientists.
Chris has two Bachelor of Science (B.S.) degrees in Zoology and Computer Science from Southern Illinois University at Carbondale (SIU) and a Master of Science (M.S.) degree in Environmental Science from Florida Gulf Coast University (FGCU). He began working at SCCF in 2002 and is the Director of the Wildlife Habitat Management Program and staff herpetologist. As land manager, he oversees SCCF's nearly 2000 acres of conservation land with the help of his field technicians. He is a member of the Turtle Survival Alliance, the IUCN/SCC Tortoise and Freshwater Turtle Specialist Group, a board member of the Florida Turtle Conservation Trust, and an active member of the local herp society (Calusa Herpetological Society).
"It's an honor to host Chris, and we're looking forward to learning more about the wildlife and ecosystems on the islands," said Erika Broyles.