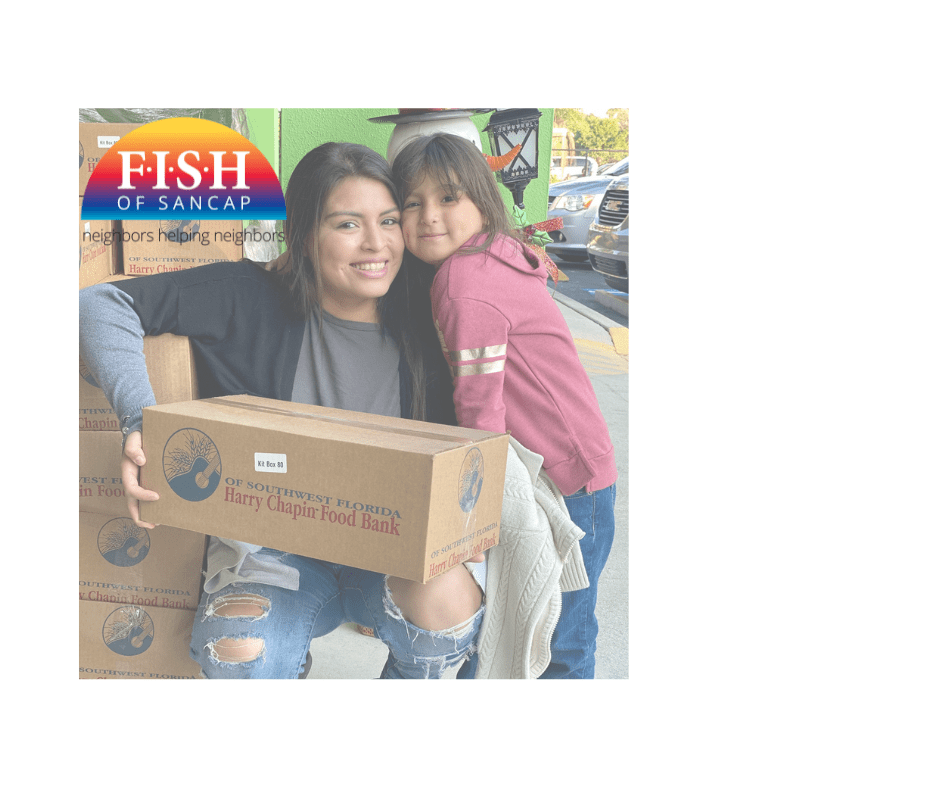 Access to nutritious foods is a key to childhood growth and development. Recent job loss, reduced work hours and major unplanned expenses due to Hurricane Ian, coupled with increased grocery costs, makes childhood hunger a greater risk for area households.
Many families rely heavily on school provided meals and need to find other ways to afford additional food products through August 8, when classes resume for the 2023/2024 school year. FISH OF SANCAP, in partnership with Harry Chapin Food Bank, is re-launching their youth food backpack program that has been on hold since Ian. "We are enthusiastic to bring back this program just in time for summer, when kids are more likely to go without eating," says Manuela Martinez, Program Coordinator. Martinez worked closely with Harry Chapin Food Bank and specifically with their Harry's Helpings program to form a partnership to supply the food program. Harry's Helpings is an innovative feeding program that provides food kits filled with enough nutritious food for more than 15 meals. They may include canned vegetables and canned meat, cereal, spaghetti, macaroni and cheese, soups and stews, peanut butter, jelly, pasta, rice, and beans.
Fighting childhood hunger is a key focus in FISH of SANCAPs array of food programs. Studies have shown that good nutrition, particularly in the early years of life, is important for establishing a good foundation for a child's future physical and mental health and academic achievement.
In 2022, FISH distributed 4,041 food backpacks to children. The program is available year-round to any child, grades Pre-K through 12th, whose family has an island connection, either living on or parents working on the islands. Participants must complete an application provided by FISH. Parents pick up the food bags at the FISH Walk-In Center located at 2430-B Periwinkle Way on Thursdays between 10:00am and 2:00pm. For those interested in participating in the program, please contact FISH at 239-472-4775.