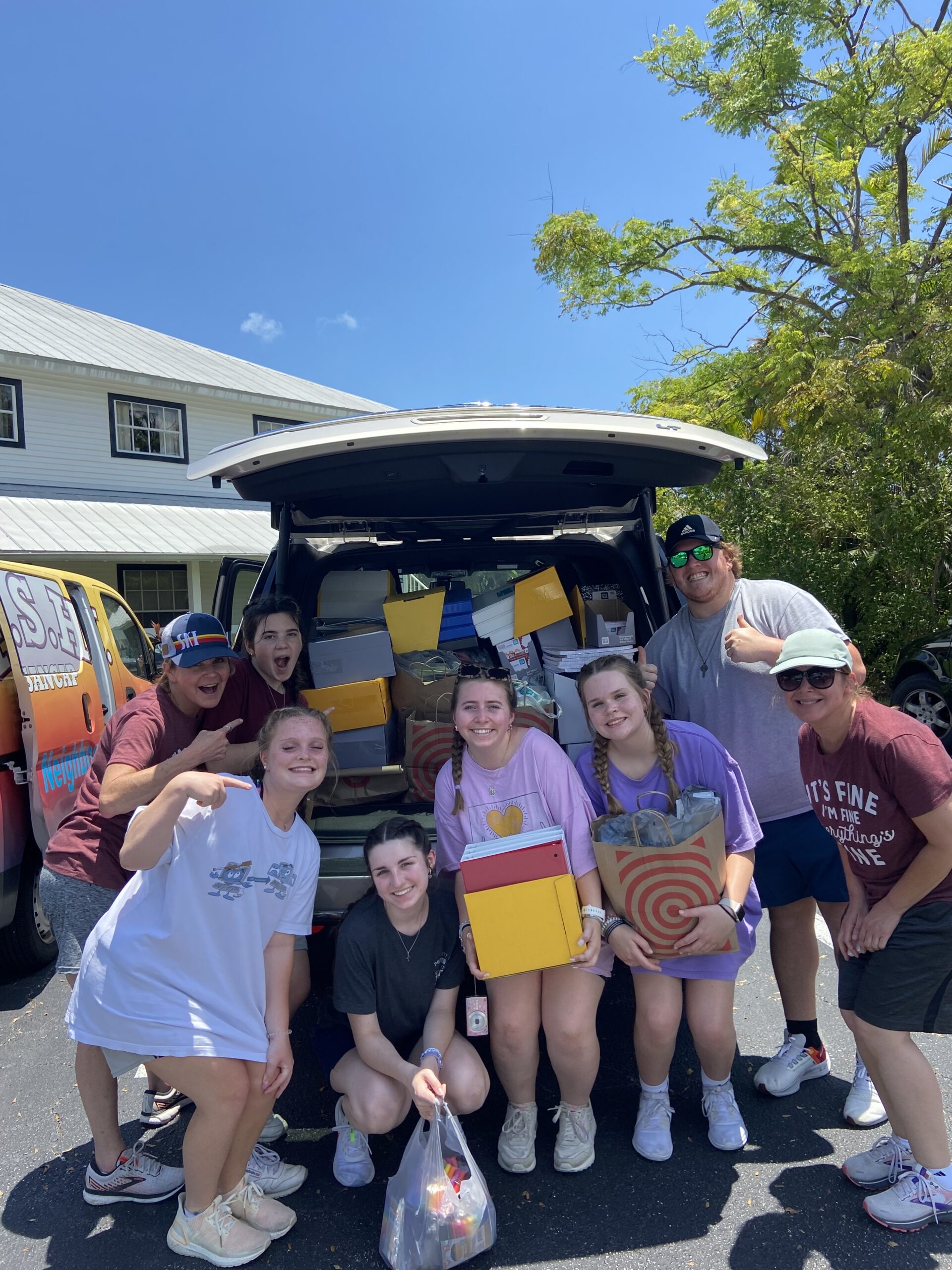 — Earlier this month, a group of 16 high school aged youth visited the region for their Mission trip to help with Hurricane Ian relief service projects. FISH OF SANCAP was chosen by the group as a nonprofit of interest since the islands sustained substantial damage from the storm.
Notes Katie LaPenna, Youth Director at St. Laurence Church, Southlake, TX in her reach out to FISH, "After visiting the FISH Facebook page and website, we would love to serve alongside FISH in whatever your needs are. I can promise that we will work hard and will do it with smiles on our faces and gracious hearts!" The group absolutely delivered on their promise.
FISH Program Coordinator Manuela Martinez connected with the teens to softly launch the FISH Back to School drive. "It seemed fitting to select this project and support students helping students get ready for back to school," says Martinez. "So many of our students lost everything and had to repurchase supplies when schools reopened post Ian. Now, with school restarting is just six weeks, it seemed like the perfect project for this amazing youth group."  The teens spent the day collecting, sorting and assembling back to school supplies for the upcoming distribution by FISH at the end of July. FISH's annual back to school drive will officially launch next month however donations are currently being accepted. Details on the back to school drive and launch date will be released soon.
The Youth Group also helped sort and organize the FISH Food Pantry, open Mon.-Fri. from 10:00a-2:00p to residents and the island workforce. "This was such a rewarding experience for our group," says LaPenna. "Coming and seeing the devastation here on Sanibel was a shock. But, having the opportunity to serve the residents on the islands, to hear their stories and to see their determination, was our favorite part. FISH offered us the opportunity to serve the residents, to offer a smile and a friendly hello every time they stepped foot into FISH's facility. Helping stock the shelves and make everything look welcoming and organized was great!" If you, or your group, is interested in volunteering at FISH OF SANCAP, information is located on the website or by phone, 239-472-4775.