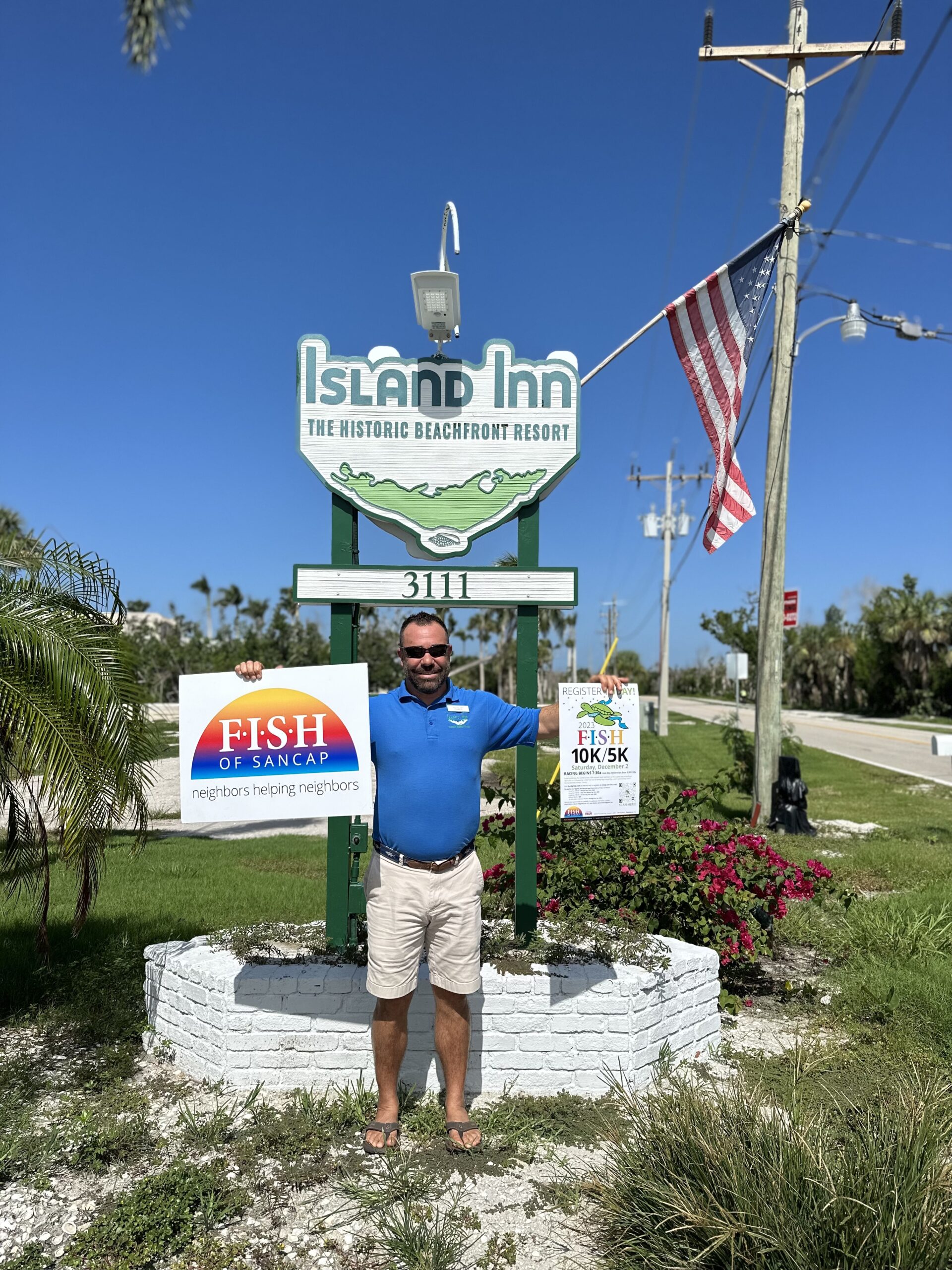 Established in 1895, the Island Inn is the oldest Inn on Sanibel Island. For over a century the Inn has served guests and residents on its 10 beachfront acres and pristine beach abundant in shells and silky sand, facing due South on the Gulf of Mexico. FISH is pleased to welcome the Island Inn as a 10K/5K race sponsor.
In 1895, founders Will and Harriett (Granny) Matthews came to Sanibel Island from Kentucky, chasing the elusive pioneer dream of a better life for themselves and their four children. Granny Matthews, herself an avid shell collector, chose the location for the Inn at the southernmost point of West Gulf Drive beach. This point acts as a natural shovel, scooping up shells that the currents bring from the deeper waters of the Gulf. Shelling has been a big part of Island Inn history from the early days, as the very first Shell Fair was held on the porches of the Inn in 1937.
While Island Inn withstood substantial damage from hurricane Ian, they are "bouncing back" as well as can be expected. Says Chris Davison, General Manager, "During the recovery after the hurricane FISH was there for the Island Inn employees. Even though this is a difficult time to sponsor, we feel it is important to support the community. We are in this together!"
The FISH race event will begin and end at the Sanibel Community House as an in-person race. A virtual option is also offered. To register, visit RunSignUp.
Businesses and individuals may sign up to sponsor the 10K/5K Race to support the 'neighbors helping neighbors' organization. "We are so happy Island Inn can sponsor us this year, and thankful they are willing to do so since experiencing so much damage themselves," says Leah Winkler, race committee co-chair. "Chris is truly an amazing individual with a big heart!"
Sponsorship opportunities are available and can be found on the organization's website, fishofsancap.org. For additional information on the 10K/5K Race including sponsorship, please contact Diane Cortese at Dianerc10@gmail.com or Leah Winkler at leahwinkler12@gmail.com