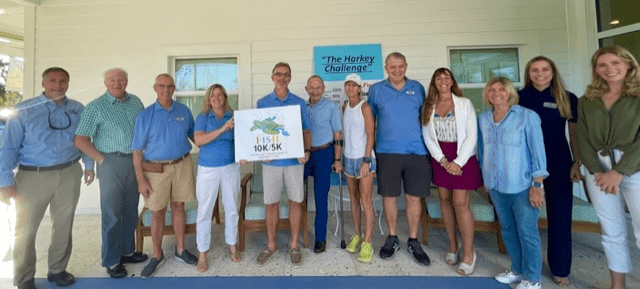 "The Kiwanis Club is thrilled to sponsor the 2023 FISH 10K/5K race. FISH is a vital part of our community, and we are delighted to support their important fundraiser of the year," quote from Jeff Blackman, President of the Kiwanis Club of Sanibel & Captiva. Blackman notes The Kiwanis Club is a longtime supporter of FISH and adds, "The Kiwanis Club of Sanibel-Captiva, celebrating its 50th anniversary this year, raises money every year for scholarships to island youth and for grants to local projects that benefit island youth. The Club meets for breakfast every Tuesday morning at 7:30 a.m. at the Community House. Visitors and out-of-town Kiwanians are welcome."
The 2023 10K/5K and Music Festival is scheduled for Sat., Dec. 2, 2023 to support the local nonprofit organization. To register, visit https://runsignup.com/Race/FL/Sanibel/10K5KRace4FISH. Tickets for the music festival tickets are on sale now at https://FISHmusicfestival.rsvpify.com.
The race event will begin and end at the Sanibel Community House on Dec. 2, 7:30am, offering two lengths, a 10K and a 5K. The FISH Sound+Waves music festival, hosted by partner 'Tween Waters, will begin at 5pm on Dec. 2. The concert will be performed on the beach, followed by fireworks. Food and beverage will be available for purchase.
In addition to their traditional four pillar programs – Food, Island Based Education, Social and Senior Services, and Helping Hands — the FISH is focusing on their long-term recovery program including mental health counseling and resources for Hurricane Ian survivors. For more information about FISH, please contact Maria Espinoza, Executive Director at 239-472-4775 or visit their website at www.fishofsancap.org.
Sponsorship opportunities can be found on the organization's website, fishofsancap.org. For additional information on sponsorship, please contact Diane Cortese at Dianerc10@gmail.com or Leah Winkler at leahwinkler12@gmail.com.