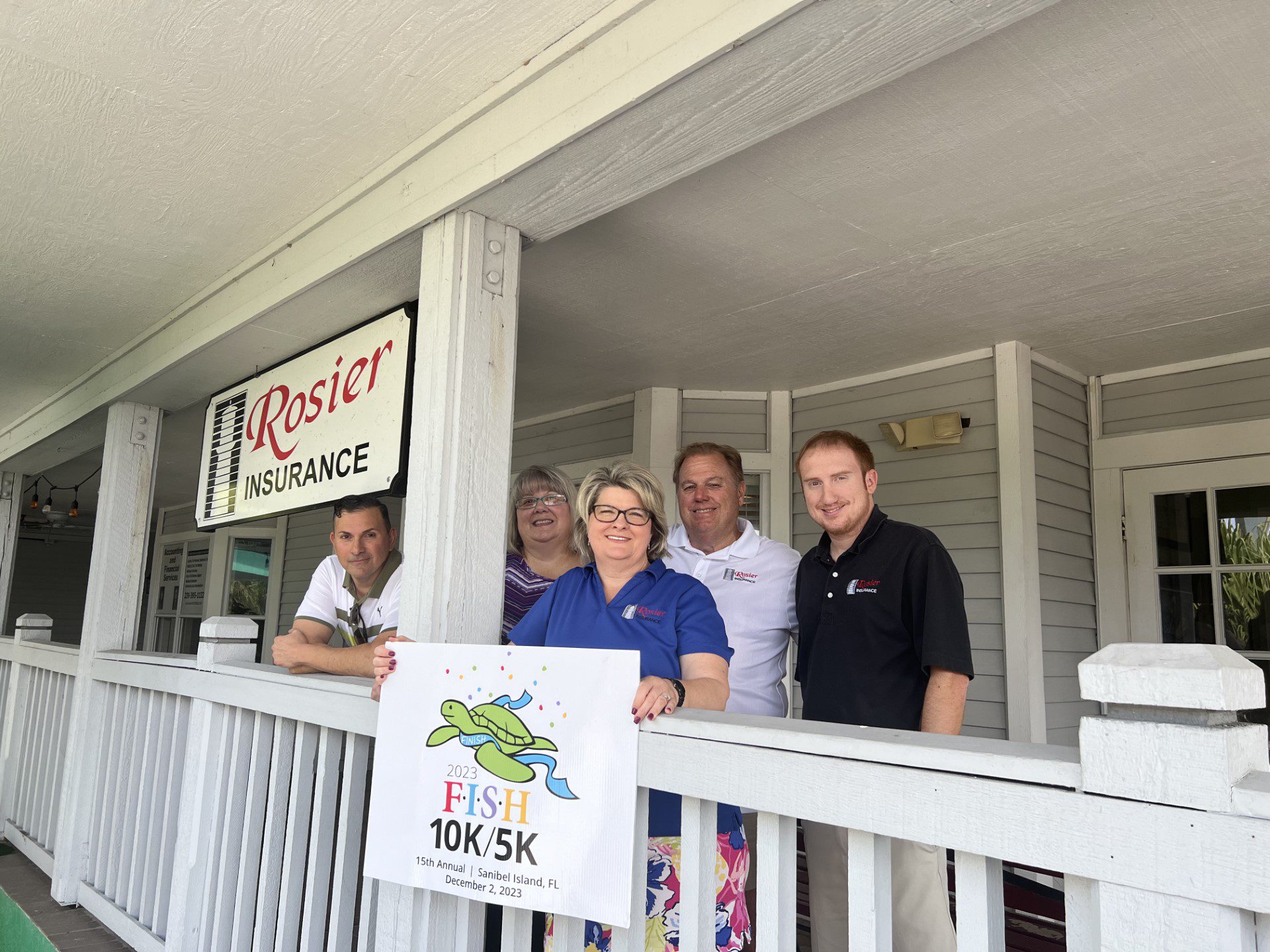 The FISH OF SANCAP 2023 10K/5K and Music Festival is scheduled for Sat., Dec. 2, 2023 to support the local nonprofit organization. FISH is proud to welcome Rosier Insurance as a sponsor for the event.
The FISH race event will begin and end at the Sanibel Community House on Dec. 2, 7:30am, offering two lengths, a 10K and a 5K. The FISH Sound+Waves music festival, hosted by 'Tween Waters, will begin at 5pm on Dec. 2. The concert will be performed on the beach, followed by fireworks. Food and beverage will be available for purchase.
"Building strong relationships and community is important to us, and we support many organizations here in Southwest Florida. We appreciate the opportunity to give back to the community through our sponsorship of the FISH events, and all of their efforts to assist the community of Sanibel throughout the year with food and services. It is great to see the community come together to take steps to recover from the devastation Ian caused, and resume island events," said , Angela Larson-Roehl, Rosier representative.
FISH answers all requests for assistance by providing hands-on services to disaster survivors including long-term recovery assistance and mental health counseling and resources. Additional services offered by FISH include temporary financial assistance for medical, housing and utility expenses and programs representing the organization's four major pillars — Food, Island Based Education, Social and Senior Services, and Helping Hands to ensure no need goes unmet.
Rosier Insurance has always been committed to their communities for many years and will always continue that commitment. At Rosier, their goal is to assist clients in making informed decisions to better protect their assets through insurance and non-insurance risk and find solutions tailored to individual or business needs. For more information or to receive an insurance quote, visit https://rosierinsurance.com/