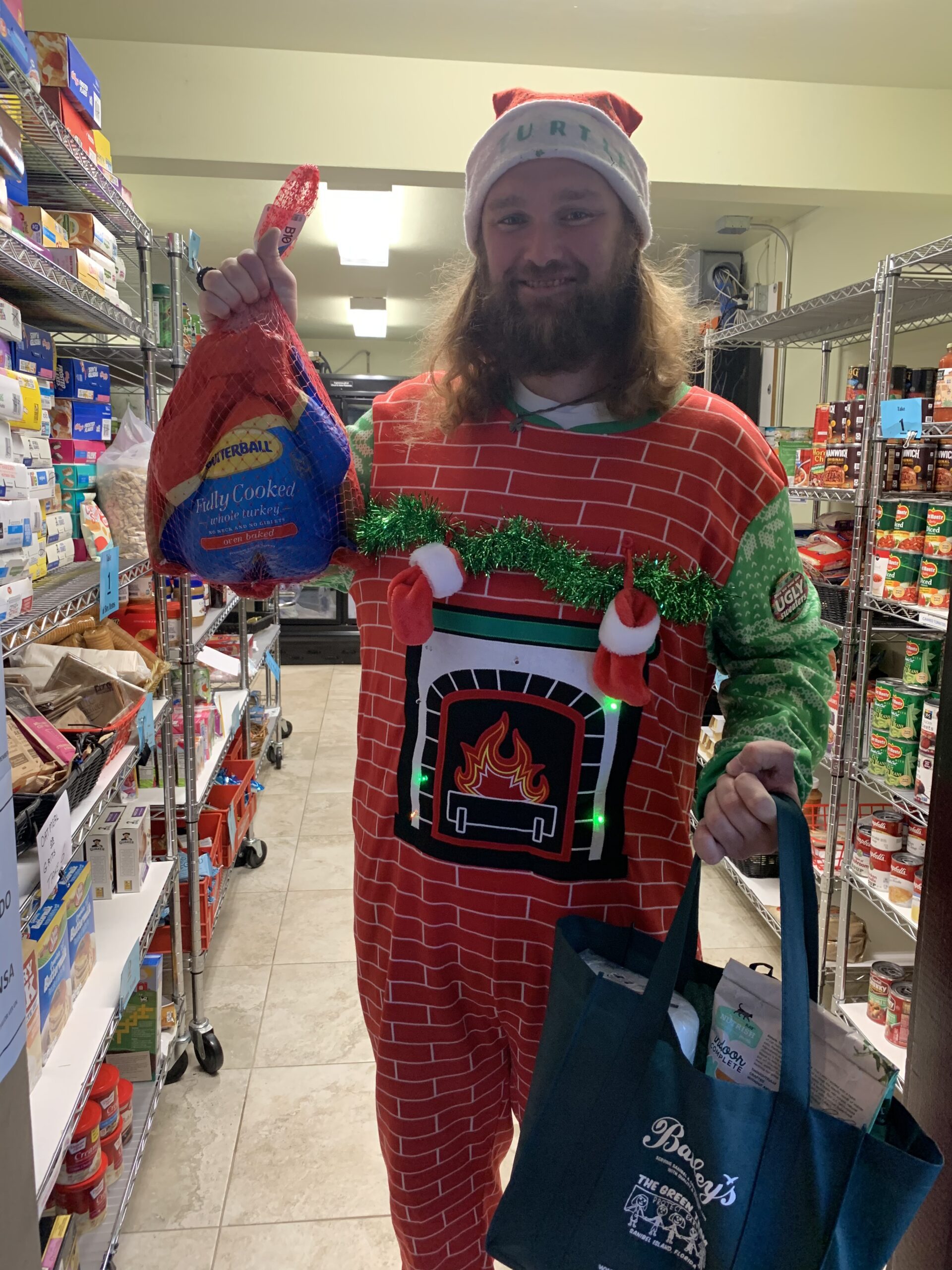 During the holidays, when many neighbors are trying balance expenses with gifts and food to create joyous time for their families and children, FISH OF SANCAP experiences an increase in requests for assistance.
FISH offers a Holiday Meal Basket to families during the Christmas holiday. Baskets are offered to households who are known to FISH through participation in other programs or referred by community members. Last year FISH distributed over 150 meal baskets, and they expect an increased demand this year.
Thanks to FISH donors, community partners and volunteers, baskets of food, including vegetables, sides, holiday 'goodies' and a gift card to purchase a protein of choice will be assembled and distributed just in time for the holiday. Basket distribution will take place from 9 a.m.-4 p.m. on December 21st-23rd. Those receiving baskets are encouraged to make an appointment for pick up. Delivery may be arranged on a case-by-case basis. Additional programming around the Christmas holiday includes the Adopt-A-Family program and a Toy Drive.
"Many are still suffering from the reduction or loss of work hours since COVID-19 restrictions were put in place, and they still haven't caught up with their bills," says Maria Espinoza, Food Programs Director, FISH. "We hope to take some of the financial burden off while focusing on the spirit of the holiday by providing a food basket with all the fixings for a wonderful holiday meal."
If you or a family you know is in need of a Holiday Food Basket, please contact Maria at 239-472-4775.