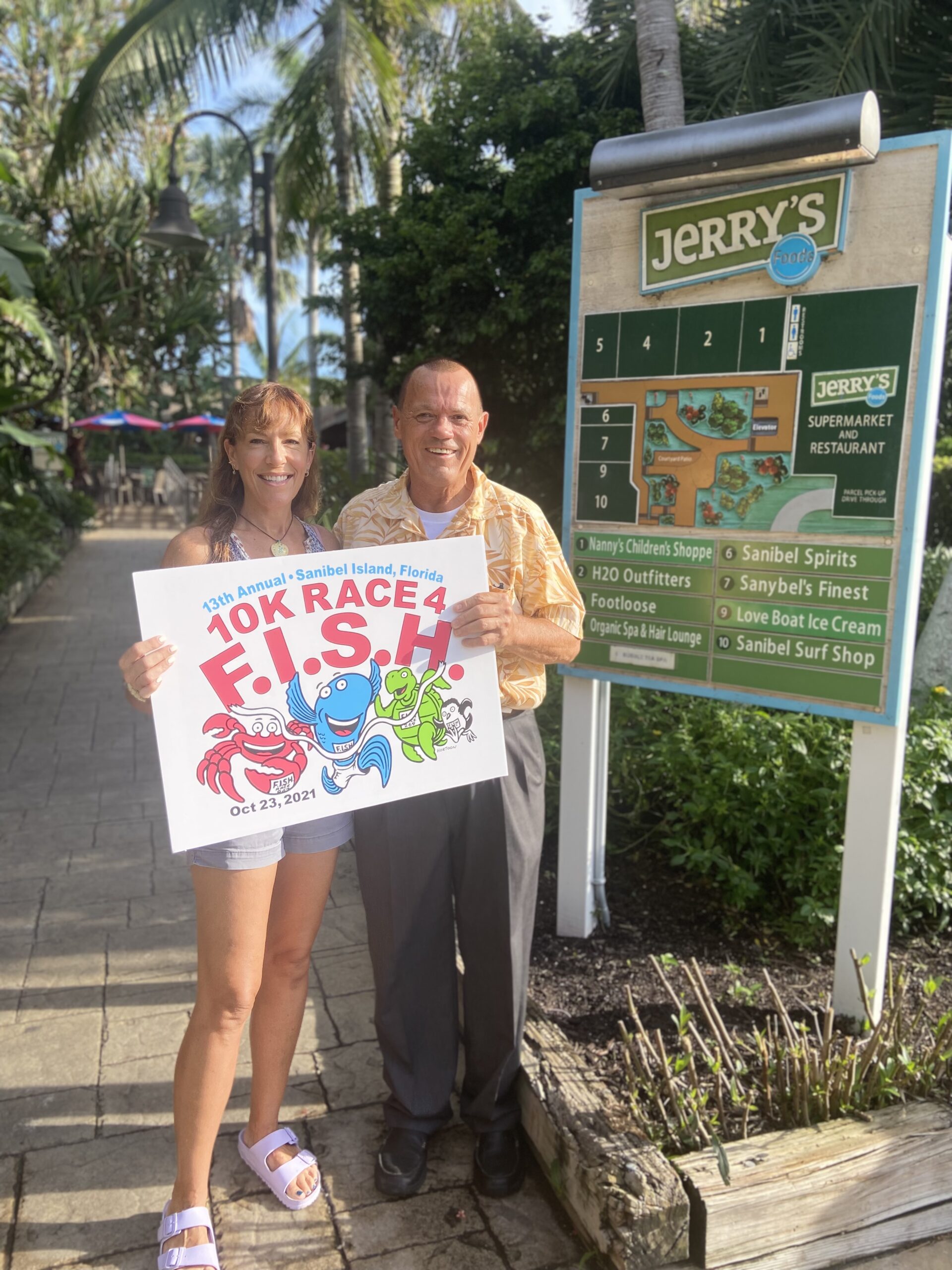 Jerry's Foods has a unique commitment to the customer and a strong history of excellence. While wintering in Sanibel Island, Jerry Paulson, Owner, noted that the community had only one food store. In 1983, he opened a 41,000 square-foot shopping center that includes 10 smaller shops anchored by Jerry's Foods. Since then, Jerry's has been islander's neighbor, working hard to make sure everyone's shopping experience is exceptional while providing an authentic neighborhood experience.
Says Rick Winningham, spokesperson for Jerry's, "There's two things we are passionate about – food and our neighbors. By supporting FISH, we know we are giving back to the community through their 'neighbors helping neighbors' philosophy and Food Pantry."
Jerry's Foods store is an integral part of the island community and remains committed to sustaining Jerry Paulsen's dedication to personalized service, his passion for food, and the importance of a family environment. "We are honored to partner with FISH to ensure no one goes without food necessities. Growing up, I witnessed firsthand the struggles of putting food on the table. If Jerry's can help families avoid that struggle, then we're doing what we should be doing," continues Winningham.
The FISH race event, set for Sat., Oct. 23, 2021, will begin and end at the Sanibel Community House as an in-person race. A virtual option is also offered where runners can participate anytime from their date of registration through Oct. 23, 11:59pm. To register, please visit https://www.ftmyerstrackclub.com/
Businesses and individuals may sign up to sponsor the 10K Race, an annual fundraising event for FISH, to raise funds for the 'neighbors helping neighbors' organization. For additional information on the 10K Race or if you are interested in sponsoring the event, please contact Nicole McHale at noel2me@icloud.com or Diane Cortese at Dianerc10@gmail.com, Race Committee Chairs.