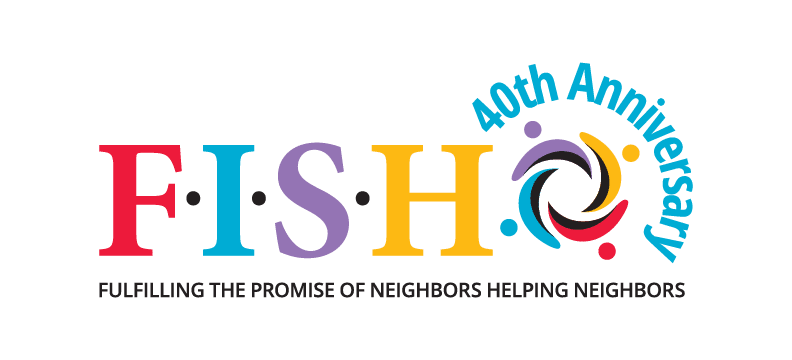 Many islanders are aware of FISH OF SANCAP, the islands only wrap around social service agency and food pantry, now in existence for 40 years. FISH welcomes the community to share the excitement of their 40th anniversary through a year-long celebration. The organization notes they will dedicate the next year to 'The Art of Turning 40', beginning with an auction, currently open through Nov. 30 at https://www.32auctions.com/fishofsancap and other planned festivities.
When FISH began in 1982, their 40 volunteers offered assistance with meal delivery for housebound seniors, transportation off and on the islands, medical equipment lending, phone calls to check-in on neighbors, and delivering books to residents from the Sanibel Library. FISH continued to grow their neighborly programs with their Hurricane Committee, which helped evacuate vulnerable residents, and the Friendly Faces luncheon to bring the community together. Their mission then, 'to lend a helping hand to those that live, work or visit the islands'.
By 2007, the Walk-In Center was opened to make FISH more accessible to those seeking assistance and in 2008, the Food Pantry was established. Now, the FISH food pantry serves nearly 1,000 families in a self-serve format, allowing islanders to shop for themselves five days a week.
In 2021, FISH updated their mission to encompass the growing services and programs that serve the community and changing demographic — 'to enrich the lives of all people in Sanibel and Captiva Islands by neighbors helping neighbors with food programs, island based education, social & senior services, and helping hands and financial assistance'. As a full-fledged wrap-around social service agency, FISH now relies on nearly 200 volunteers and a small professional staff to assist nearly 5,000 neighbors a year. FISH is ground-zero for disaster response on the islands, including now during the health crisis. In 2020 FISH distributed nearly 6,500 meals to seniors; 2,000 food backpacks to kids; nearly 250,000 pounds of food to families; and paid 494 essential bills for those in crisis. They even secured and distributed 1064 doses of COVID-19 vaccine at a pop-up vaccination clinic for island seniors and others at-risk.
"We are thrilled to celebrate 40 years of fulfilling the promise made so many years ago. Here's to 40 more," says Maggi Feiner, President & CEO, FISH, who has been with the organization for almost half their existence.
FISH operates through donations, and, with their professional staff, provides assistance to those that live, work or visit Sanibel and Captiva. To learn more about the programs and services of FISH, please contact Maria Espinoza, Assistant Executive Director, at (239) 472-4775 or visit their website at www.fishofsancap.org