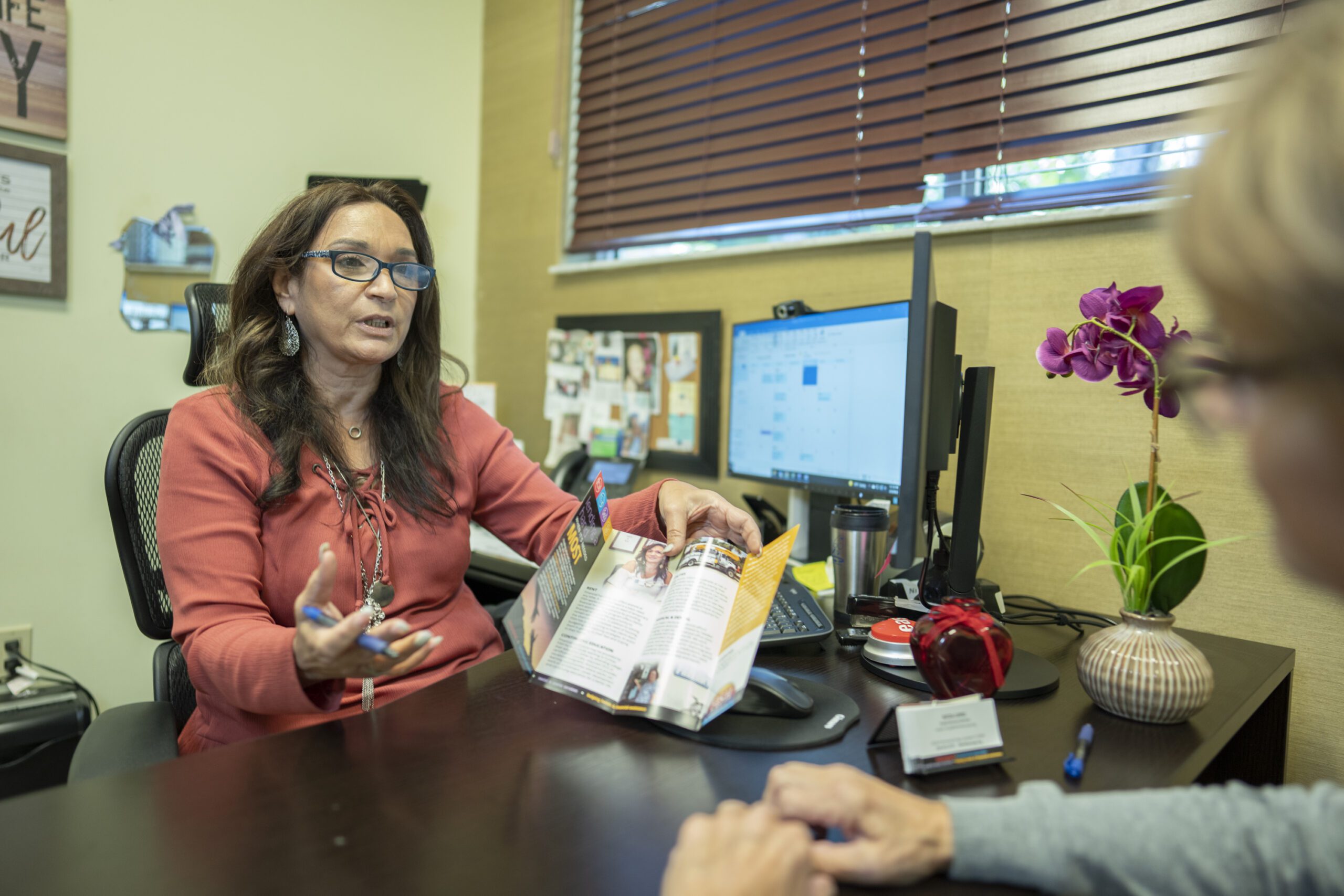 As Hurricane Ian was unfolding, team members from FISH OF SANCAP, the islands' 'neighbors helping neighbors' were on call, standing by to assist as soon as the storm passed. Little did they, or anyone, know the rapid intensification would result in such destruction, including the collapse of the Sanibel causeway.
Since the date of landfall over three months ago, FISH has been the 'boots on the ground' agency, assisting islanders navigate their way through broken homes, lost jobs and broken dreams. Fast forwarding to the current day, FISH has been able to help many recover by providing the essentials – food, supplies, hygiene items, referrals, comfort and support. Through generous support of donors and foundation grants, FISH is also able to help those that qualify offset some of financial burden caused by the destructive storm.
Barbara Jones, whose name has been changed for client privacy, not only lost her housing but also her employment after Ian. While her home was not completely destroyed, it was deemed uninhabitable until flood remediation was complete and repairs were made, which she was told could take eight months or more. Her employer unfortunately didn't fare well and is determining whether they will return at all.
Barbara contacted FISH to request assistance in filling out her FEMA application as well as help with finding a new job. In a tearful call with Nitza Lopez, Social Services Director at FISH, Barbara breaks down about losing virtually everything – clothes, electronics, furnishings, food. "I know I should be grateful that I'm not hurt and have my good health, but I don't even have a computer to apply for assistance and work, or clothes to go out on a job interview," says Barbara. The rawness and vulnerability of those hardest hit by Ian's wrath is heartbreaking.
Working closely with FISH at their temporary Fort Myers location, Barbara was able to file her FEMA claim and search for jobs. FISH also provided temporary housing resources, networking opportunities, and resources for clothing and furniture. Barbara was supplied with supplies and food and applied for emergency financial assistance through the FISH Disaster Assistance Helping Hands program. Soon after she was approved and beginning to rebuild what Ian had taken from her.
"Oh my gosh, I am so grateful to the staff at FISH," writes Barbara after receiving financial assistance. "You all are the most amazing people, like actual super heroes. THANK YOU THANK YOU THANK YOU!!! I cannot say it enough! You are saving my life and cannot realize just how much I needed this!! I love and miss my Sanibel community so much. I am so desperate to be back on island. I need it way more than it needs me."
FISH continues to work with Barbara to help her through her job search, secure additional household items and ensure she has food on a daily basis. Unfortunately, Barbara's former employer has recently decided not to rebuild on Sanibel but that's not stopping Barbara from returning. "Once my house is ready, I will again live on the island. It's my happy place," Barbara says. "I hope then I can find another island job with enough free time to volunteer for FISH."
For those interested in learning more about FISH, please visit their website and social media pages to see firsthand how the agency works to better the community and particularly their response to the Ian disaster. To learn more about hurricane recovery and other services of FISH, please contact Maria Espinoza, Executive Director, at (239) 472-4775.