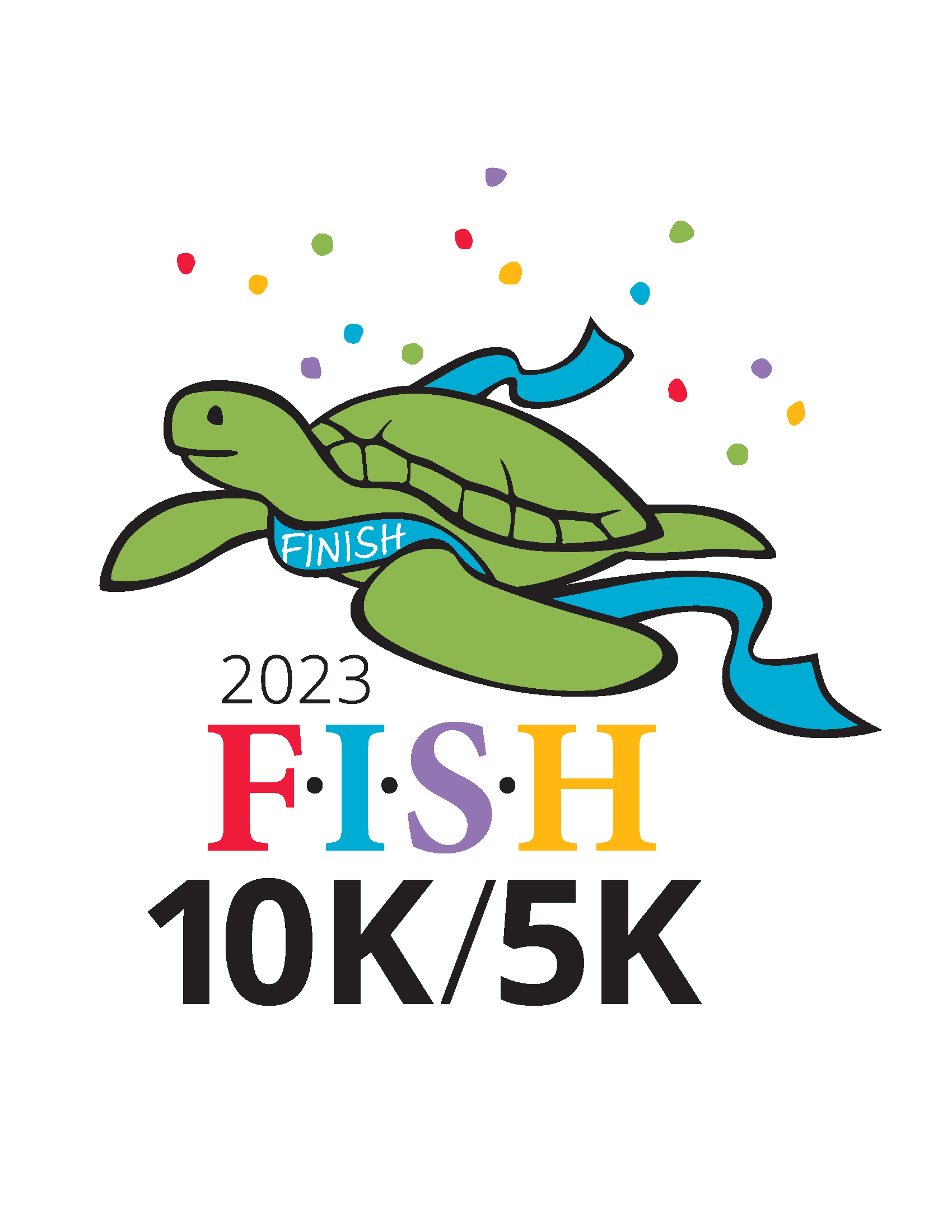 FISH OF SANCAP, the islands only wrap-around social service agency provider, is pleased to announce the date for their 15th annual road race scheduled for Sat., Dec. 2, 2023.
This year FISH is restructuring their race fundraiser to celebrate the resilience of the islands by adding additional activities during the organization's traditional race day. The committee, co-chaired by Diane Cortese and Leah Winkler, has added a 5K to the morning's activities, followed by a family day hosted by and in partnership with the Sanibel Recreation Center. "We feel the 5K will draw additional runners looking to do a shorter race and see it as the perfect opportunity to add other festivities to celebrate our islands," said Diane Cortese, race co-chair. Cortese has been a volunteer committee member for 9 years. "I'm especially excited about this year's event and raising funds for FISH while bringing folks to our special islands for a fun-filled day." Joining Cortese as co-chair is Leah Winkler, new to the committee this year, who notes her eagerness to make this year's event 'nothing short of spectacular'.
Runner registration is currently open on the RunSignUp platform, runsignup.com/Race/FL/Sanibel/10K5KRace4FISH.
Fees for registration are tiered, as follows — In-person 10K/5K – $45.00 through Sept. 25th; in-person 10K/5K – $50.00  Sept. 26th– Dec. 1st; in-person 10K/5K – $55.00 Dec. 2nd, registration available from 6:30am-7:15am; virtual for FISH 10K/5K – $50.00; special rate for 18 and under for in-person 10K/5K – $35.00 until Dec. 1st 
Race packets are available for pick up at the Sanibel Recreation Center, 3880 Sanibel Captiva Road on Fri., Dec. 1st, 2023 from 8:00am-11:00am and Fleet Feet Bell Tower Shops Dec. 1st, 2023 from 1:00pm to 6:30pm. Fleet Feet Bell Tower is located at 13499 S. Cleveland Ave Unit 209, Fort Myers FL. Packets can also be picked up at the race site on the morning of the run, Sat. Dec. 2nd starting at 6:30am to 7:15am.
While other activities are still in planning stages, FISH has partnered with the Sanibel Recreation Center to offer a kids' race and family fun day following the 10K/5K. "The Sanibel Recreation Department is excited to partner with FISH to offer a fun-filled holiday themed event, with something for everyone, at the Recreation Center immediately following the Dec. 2nd FISH 10K/5K. We look forward to bringing the community together again for some holiday joy! Stay tuned for more event details," said Andrea L. Miller, Recreation Director, City of Sanibel.
FISH hopes to announce other activities on race day soon, and notes all should plan for a festive weekend. "Our islands have been through a lot since Ian, and FISH has been here every step of the way. We want our race event to be joyous and one that not only raises funds for FISH but also revels our community and how far we've come since Ian's landfall," says Maria Espinoza, FISH Executive Director.
This year's race marks the first in-person event in recent years. In 2020-2021 the organization offered a virtual only race due to COVID and canceled the 2022 event due to Hurricane Ian. The 2023 10K/5K will also offer a virtual option, but FISH encourages runners to join in-person and stay on the islands for the day or weekend.
Support for the race is critical as FISH continues to serve the residents and workforce of the islands. Sponsorship opportunities are available at various levels and can be found on the organization's website, fishofsancap.org. For additional information on the 10K/5K Race including sponsorship, please contact Diane Cortese at Dianerc10@gmail.com or Leah Winkler at leahwinkler12@gmail.com