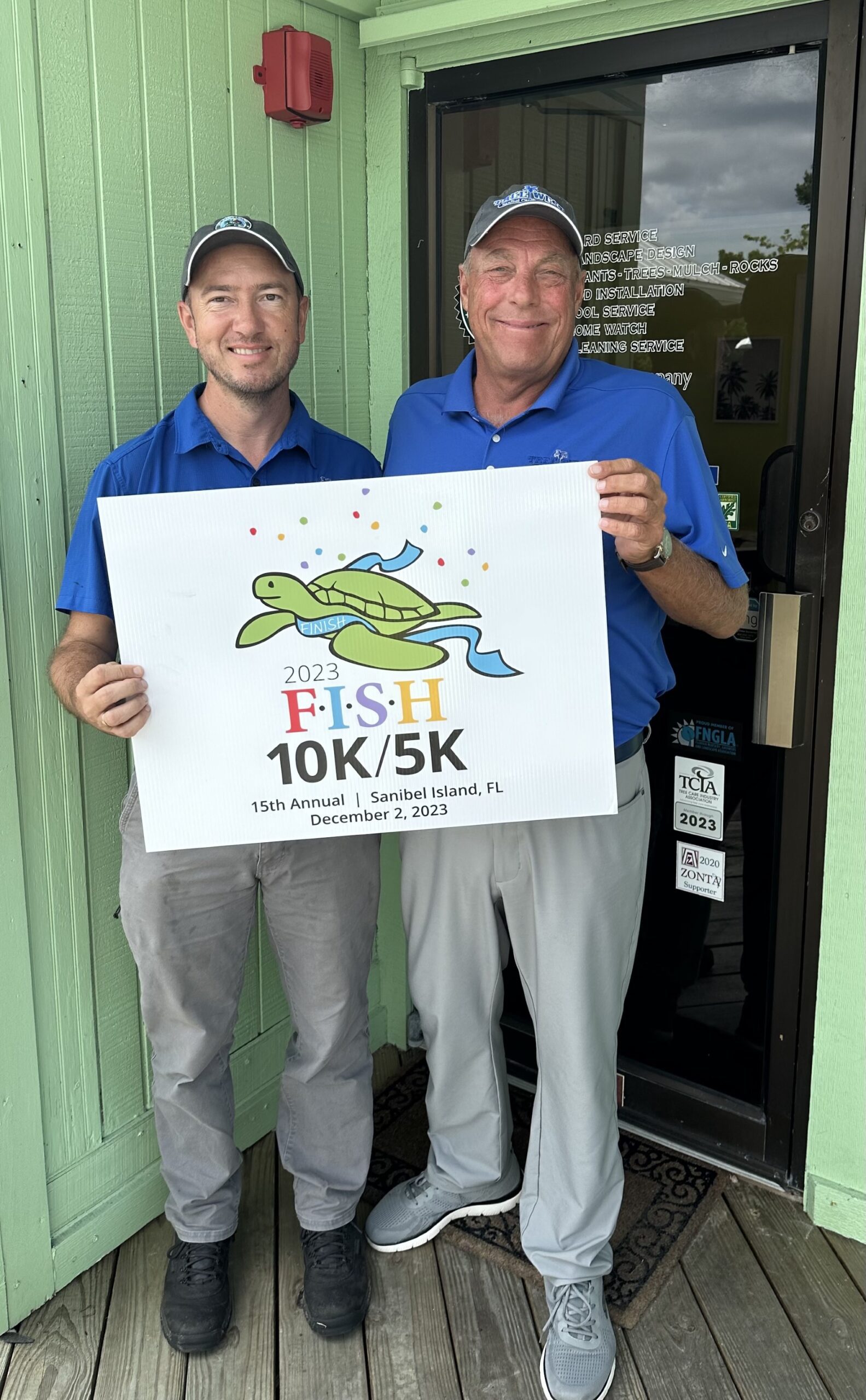 FISH OF SANCAP welcomes Tree West as a new supporter and sponsor of the 2023 FISH 10K/5K, scheduled for Dec. 2, 2023 on Sanibel Island. "We are so happy Tree West has joined our FISH family," says Leah Winkler, Race Committee Co-Chair. "It's nice that they recognize the good works of FISH and support our efforts through race sponsorship."
Tree West is a family-owned professional tree service company serving Southwest Florida since 1995. They provide commercial and residential tree service projects such as tree trimming and removal, stump grinding and tree health assessment throughout Lee County in SW Florida. As skilled and trained professionals, they have certified Arborists on staff to help meet all tree care needs. Since Ian, Tree West has been busy serving the island community.
Says Jeurgen Schreyer, Owner, "We're excited FISH is planning an activity the community can get involved in. My kids are looking forward to participating in the race." This year a Family Day and Kid's Run for children aged 10 and under to be held in partnership with and hosted by The Sanibel Recreation Center.
In addition to the Kid's Run and Family Day, FISH has added a 5K to the morning's activities. "We feel the 5K will draw additional runners looking to do a shorter race and see it as the perfect opportunity to draw more participation in our event that celebrates our islands while raising critical dollars for FISH," continues Winkler.
The Sat., Dec. 2, 2023 event will begin and end at the Sanibel Community House as an in-person race. Start time for the 10K is 7:30am, with the 5K following at 7:45am. A virtual option is also offered. To register, visit Run Sign-Up.
Sponsorship opportunities are available and can be found on the organization's website, fishofsancap.org. For additional information on the 10K/5K Race including sponsorship, please contact Diane Cortese at Dianerc10@gmail.com or Leah Winkler at leahwinkler12@gmail.com