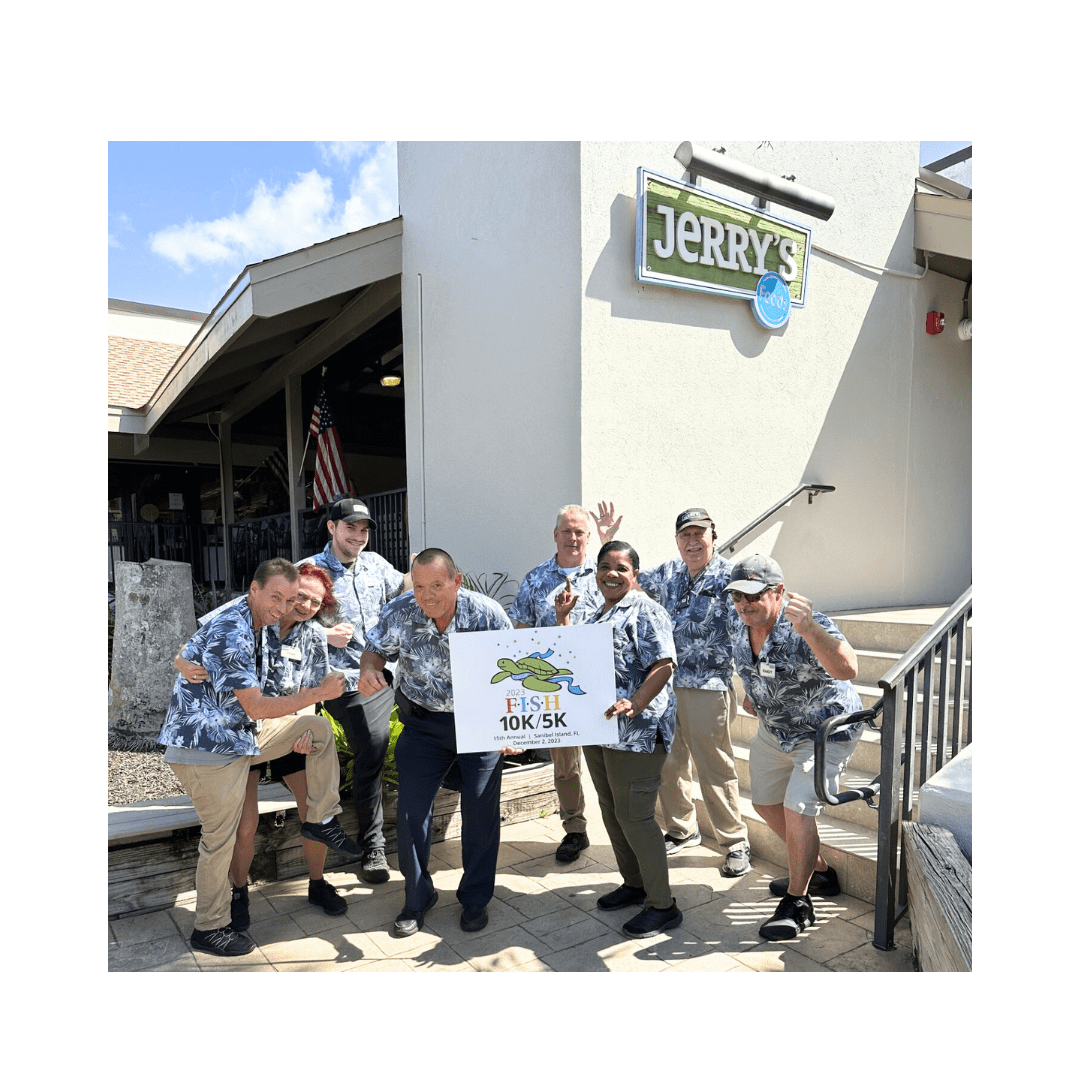 In-line with the philosophy of founder Jerry Paulsen, Jerry's Foods is sponsoring the 2023 FISH 10K/5K event scheduled for Sat., Dec. 2, 2023. FISH OF SANCAP, an organization focused on "neighbors helping neighbors" is a human services nonprofit located on Sanibel for over 40 years. The organization has been 'boots on the ground' since landfall offering services to survivors. Now, FISH is focusing on long-term recovery for residents and workforce.
Jerry's believes that everyone deserves nutritious food and a friendly smile and are pleased to support FISH in their mission to care for the community. Says Rick Winningham, General Manager for Jerry's, "There's two things we are passionate about – food and our neighbors. By supporting FISH, we know we are giving back to the community through their 'neighbors helping neighbors' philosophy and food programs."
Jerry's is an integral part of the island community and remains committed to providing personalized service and sharing their passion for food. "Jerry's is so happy to have the opportunity to give back to the community. FISH is an important organization on the Islands. We all need to be good neighbors," continues Winningham.
The FISH race event will begin and end at the Sanibel Community House as an in-person race. A virtual option is also offered. To register, visit RunSignUp.
Businesses and individuals may sign up to sponsor the 10K/5K Race to support the 'neighbors helping neighbors' organization. "It's great to see island businesses rally around FISH," says Leah Winkler, race committee co-chair. "Rick and the Jerry's team are amazing individuals, and I'm so glad they are able to contribute again this year; Jerry's really cares about the community!"
Sponsorship opportunities are available and can be found on the organization's website, fishofsancap.org. For additional information on the 10K/5K Race including sponsorship, please contact Diane Cortese at Dianerc10@gmail.com or Leah Winkler at leahwinkler12@gmail.com