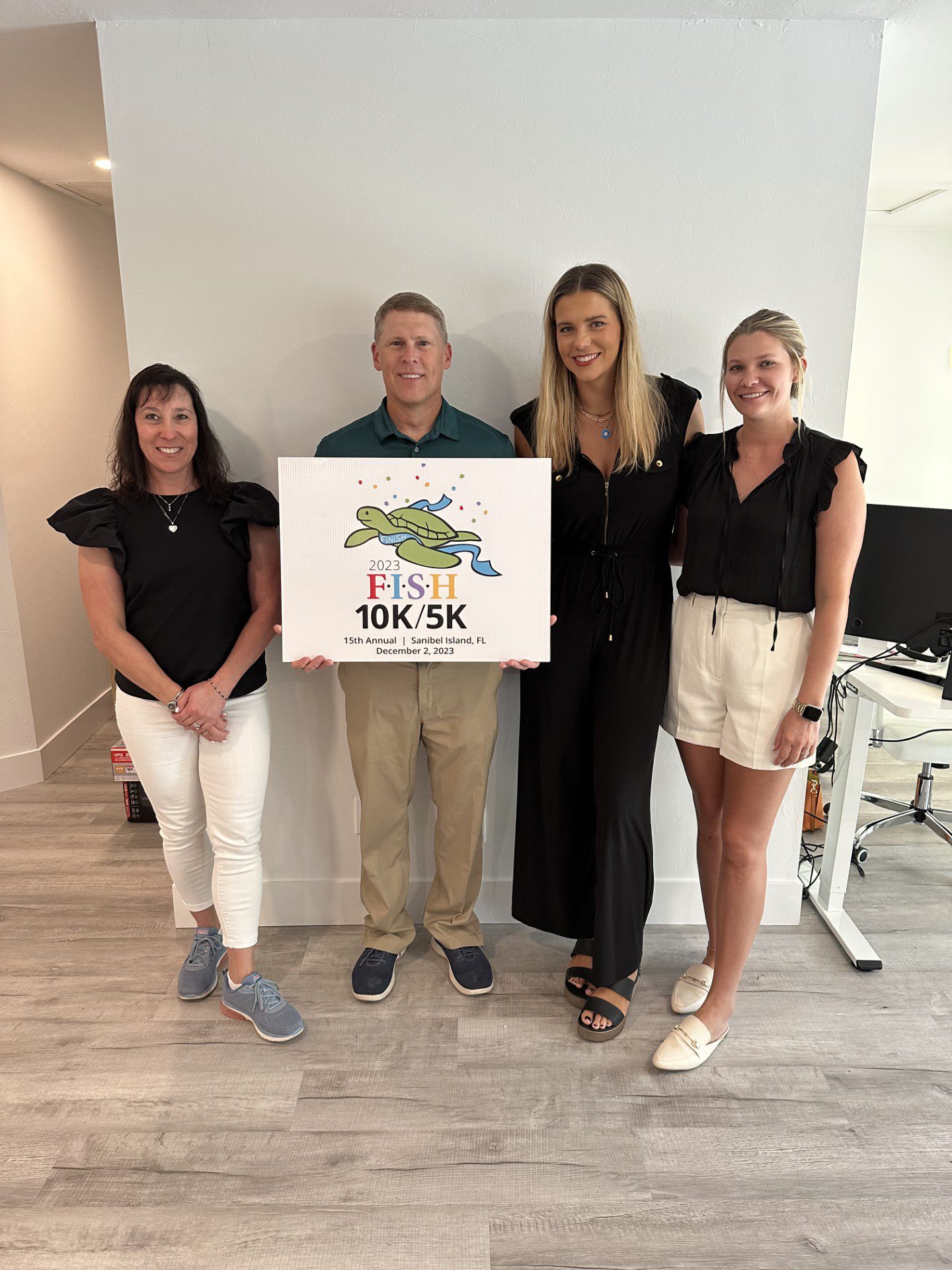 Pfeifer Realty Group, a former neighbor of FISH OF SANCAP, continues their support of the 2023 F.I.S.H. 10K/5K. The organization lends a helping hand to those who live, work or visit the islands – something Realtor and Broker Eric Pfeifer witnessed for nearly nine years.
"When we opened Pfeifer Realty Group in 2008 in the midst of a recession, we were fortunate to share our office parking lot with F.I.S.H. of Sanibel & Captiva. For several years we saw firsthand how important their services were to the many Islanders that found themselves needing a helping hand. We're honored to continue supporting their mission and are fortunate to have such a wonderful, dedicated group of neighbors helping neighbors," states Eric Pfeifer.
Pfeifer Realty Group's Boutique Brokerage was created in response to clients seeking an alternative to large corporate structured real estate companies. As a 7-Time Recipient of the Sanibel Captiva Community Service Award and passionate about real estate, Broker-Owner and Team Lead, Eric Pfeifer has been a trusted advisor since 2001 helping families achieve their real estate goals on Sanibel, Captiva, Fort Myers & The Beaches, Bonita Springs and throughout Southwest Florida. He runs Pfeifer Realty with many Realtors who are experts in the field. His wife, Mary Ellen, is director of marketing.
The couple moved to Sanibel Island shortly after the birth of their children. They wanted to raise their family in a small community and were thrilled to be island residents. They became very involved in many aspects of the community including youth sports and education.
"It is an honor to have Pfeifer Realty Group as a Premier Sponsor," Leah Winkler, Race committee co-chair, said. "They have been a treasure in our community for many years."
Pfeifer Realty Group is a full-service real estate office staffed with knowledgeable professionals who are dedicated to helping clients achieve their real estate goals on Sanibel and Captiva. Visit www.SunnySanibel.com to discover more.
Race day is set for December 2nd with the start and finish line at the Sanibel Community House. Registration is now open on Run Sign-Up.
Sponsorship opportunities are available and can be found on the organization's website, fishofsancap.org. For additional information on the 10K/5K Race including sponsorship, please contact Diane Cortese at Dianerc10@gmail.com or Leah Winkler at leahwinkler12@gmail.com