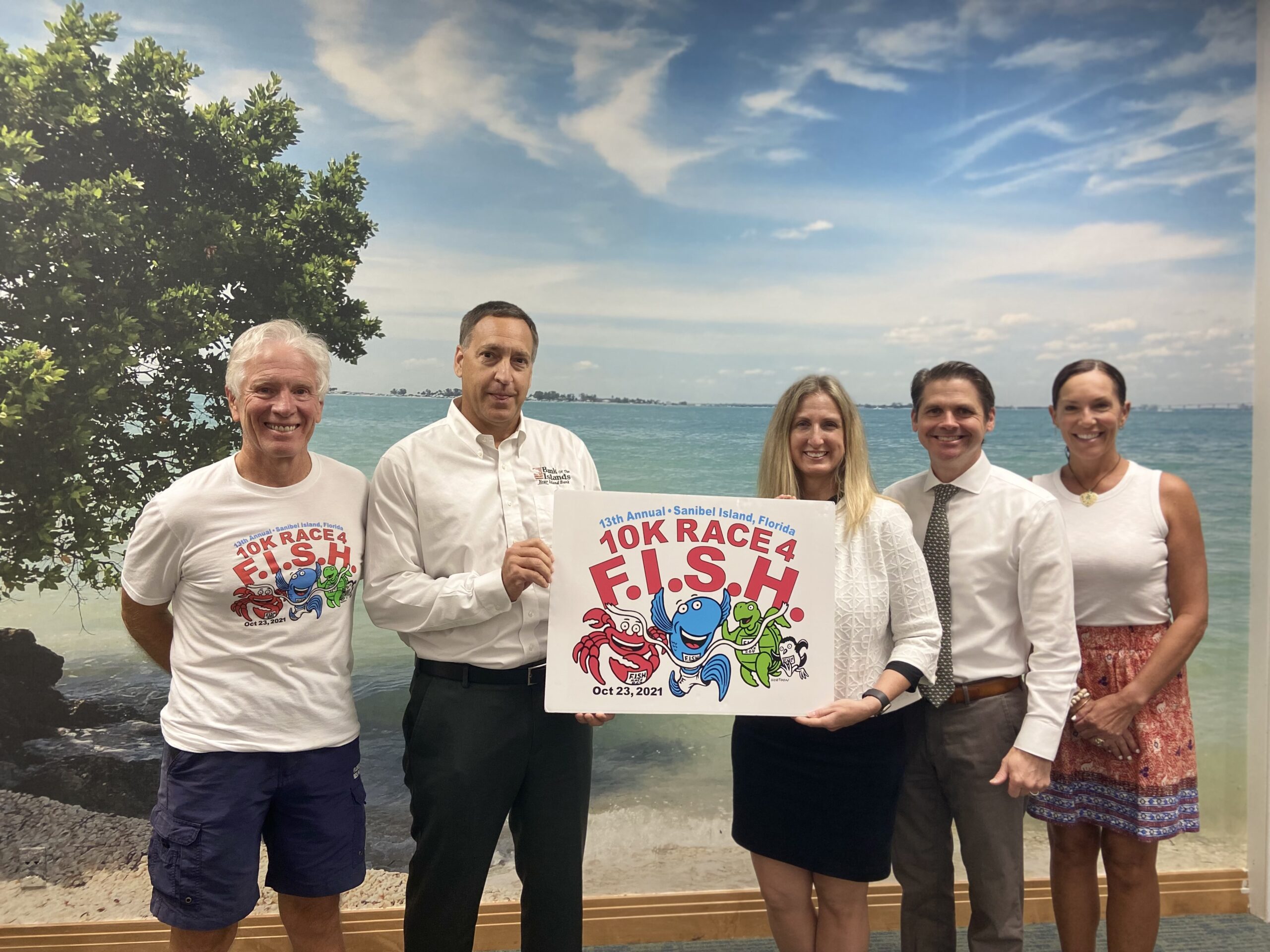 The 10K Race 4 F.I.S.H. Committee announces Bank of the Islands as a Silver sponsor of the 13th annual race in support of FISH OF SANCAP. "Bank of the Islands continues to be a strong supporter of FISH, our 10K race, and the islands," said Nicole McHale, Co-Chair of the 10K committee, "We're so grateful to work with them again this year."
Bank of the Islands is the oldest locally owned and managed community bank on Sanibel and Captiva, and the only bank with ATMs and offices on both islands. Its bankers have shown their dedication in providing genuine personal service and expedited local decision making for their customers. They have also demonstrated an undeniable commitment to supporting Sanibel and Captiva as volunteers and contributors to the islands' non-profit organizations. Bank of the Islands has been honored with 50 "Best of the Islands" awards, including being chosen the "Best Island Bank" for 23 years straight.
"FISH is such an important lifeline for so many members of our community," said Bank of the Islands President Robbie Roepstorff. "We are honored to be a longstanding drop-off location for its food pantry and a sponsor for its annual 10K."
Bank of the Islands encourages all islanders to donate non-perishable food items at the drop-off baskets conveniently located in its Sanibel and Captiva bank lobbies. Their Sanibel office is located at 1699 Periwinkle Way, at the corner of Casa Ybel Road. The Captiva office is at 14812 Captiva Drive, next to the Captiva Post Office. For additional information, visit www.bankoftheislands.com or call 239-472-7211.