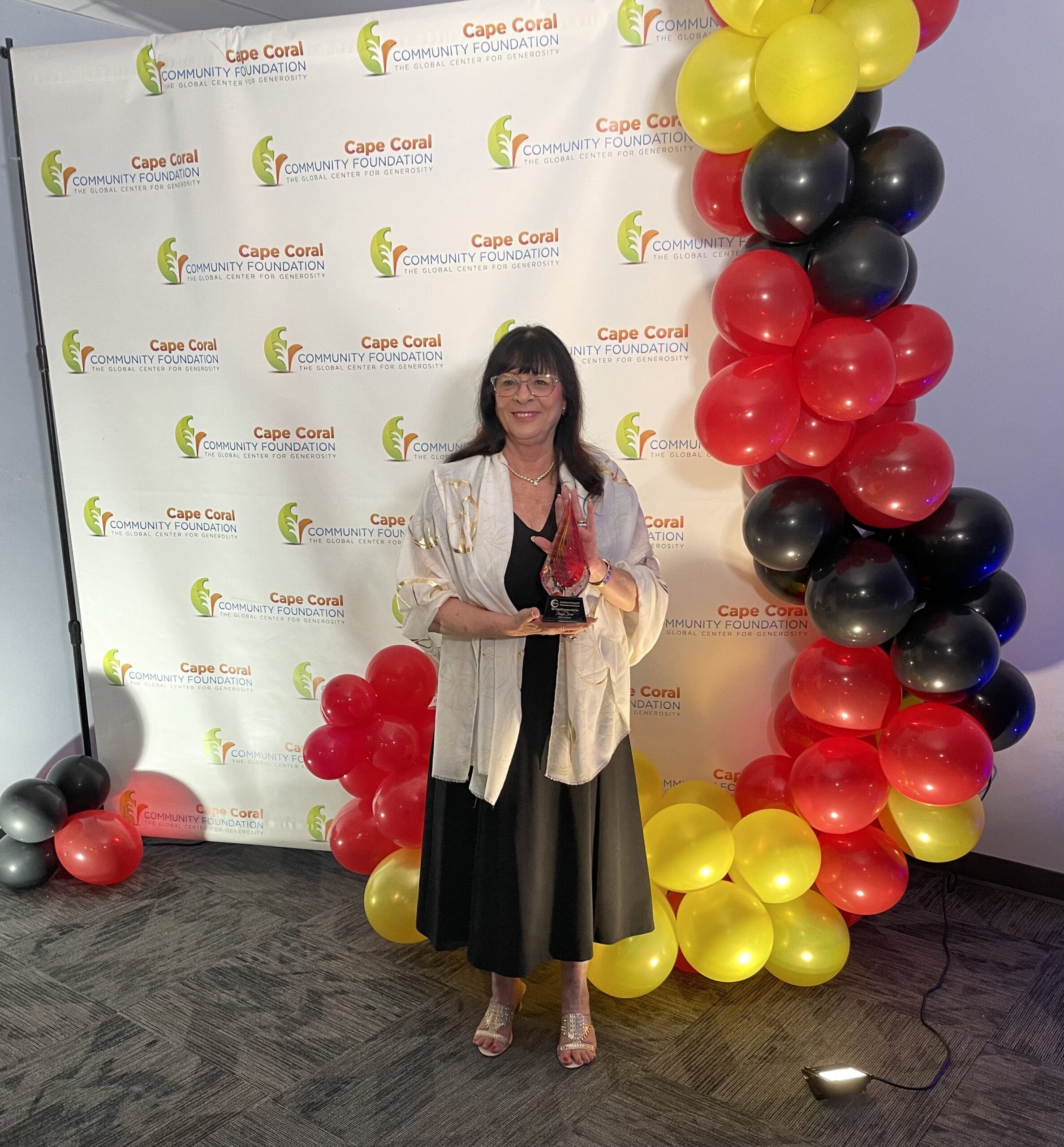 At the Annual ENPYs – Excellence in Nonprofit Performance Yearly awards — hosted by the Cape Coral Community Foundation (CCCF), Maggi Feiner, President & CEO, FISH OF SANCAP, received the Nonprofit Executive of the Year award. Feiner was one of three finalists selected for this category out of the over 160 nominations received this year. The ENPY Awards highlight the efforts of Southwest Florida nonprofits and the accomplishments of nonprofit leaders. A special live televised broadcast aired across Southwest Florida on Oct. 19, 2021 where winners were announced.
Maggi Feiner has been a constant in the long history of Sanibel and Captiva's 'neighbors helping neighbors' social service agency, now celebrating their 40th anniversary. Her volunteerism turned into a labor of love and a legacy of neighborly generosity, and through her leadership, Maggi has grown the organization into a full-service wrap-around social service agency that today operates with over 175 volunteers, 8 professional staff members, many programs and services, and a $1.8 million budget.
By engaging islanders to get involved in any way they can, Maggi has deepened the culture of community the islands are known for. The exponential growth of FISH is due to her willingness to listen to and learn about her neighbors. "I am so honored to be recognized by my peers," says Feiner. "This award represents our success in the work FISH does in the community, so it is one I share with our staff, volunteers and community as a whole."
Everything Feiner is involved with focuses on island residents, workers and visitors and supports a broad range of services made available to them through the FISH organization with a strong focus on human services, economic stability and educational opportunities. The organization, now in its 40th year, has grown with the years as the need and demographic of Sanibel and Captiva has evolved and broadened. From their food pantry, educational workshops, scholarships, and senior programs for dignified independence, to providing emergency help with expenses and disaster relief, FISH truly offers something for everyone.
For additional information about FISH programs and services, please contact Maria Espinoza, Assistant Executive Director or visit their website at fishofsancap.org.